Written by Lee Yun-Seok, June 10th 23:00, PDT.
Greeting! I'm Lee Yun-Seok, creator of YGGDRASIL STUDIO. Today, I prepared our recent news and demo update news, and some changes of plans!
itch.io Donator
'Aiman Sharul' donated to our free demo in itch.io, June 8th. I'm grateful to him, and listed on our game credits and website.

Demo Update
Our Discouraged Workers Demo V1.8.9 has been updated! We have fixed a lot of grammar, unnatural dialogues. I'd like to thank Brian Connors and Kyle Fawcett, they are our translation advisor. Kyle fixed the Four Parts, and Brian fixed all parts of the Demo. Currently, Brian is working for fix the translation of Beta!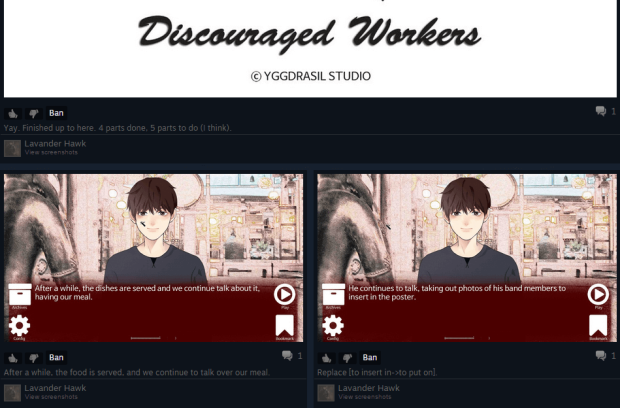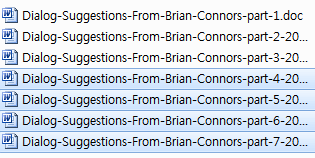 Our recent chages:
Fix README
Fix Sponsor screen
Fix Grammar, unnatural dialogues
Active key binding:
rollback - K_PAGEUP
rollback - mousedown_4
rollforward - mousedown_5
rollforward - K_PAGEDOWN
toggle_music - m

And next changes plan:
Fix 'That Day We' call position
Fix README
Fix Sponsor screen
Finish the Demo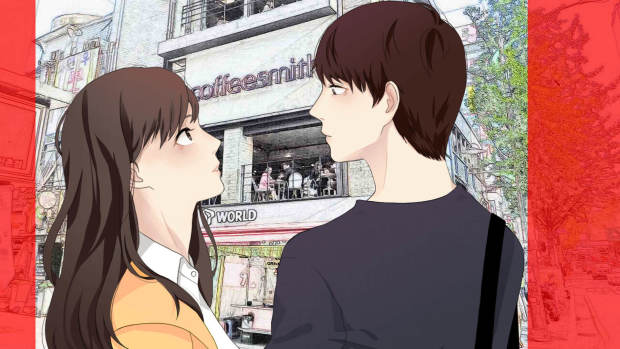 It's my mistake. I am working with four folders. So, I had a mistake in the process of copying files.

Demo Download Link
Choose your own platform and play it! It supports Win / Mac / Linux / Android! I Hope you like it!

Steam itch.io IndieGameStand GameJolt GreenlightArcade IndieDB
GooglePlay AmazonAppstore AppBrain

Beta Dev Progress
We working hard for the Beta release. The current beta version does not include the three parts and Archives. Because It need to translate.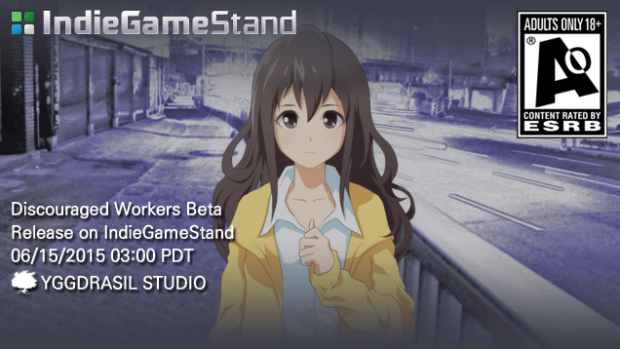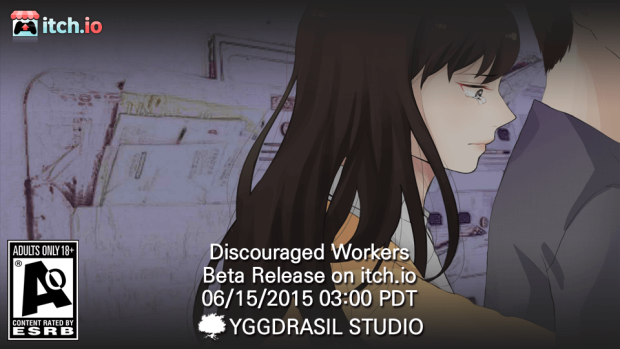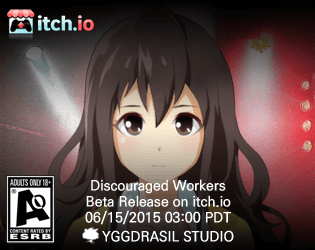 Our beta will be released on IndieGameStand and itch.io, and we will proceed with the close beta on Steam. Our beta is underway by the end of June, and after end, which you can not buy in the stores. If you contribute to our IndieGoGo campaign, you can get a beta invite and limited Director's Cut(Uncensored).