News
Discouraged Workers was #51 of Top games on itch.io on June 1st. We made a new record. And I was suprised, because someone donated to our free demo. I am grateful to him or her.

And our game was an issue on reddit. But I solved it and I got a lot of attention and support from the peoples. I want to talk about this but I can't, because my English skill is not good.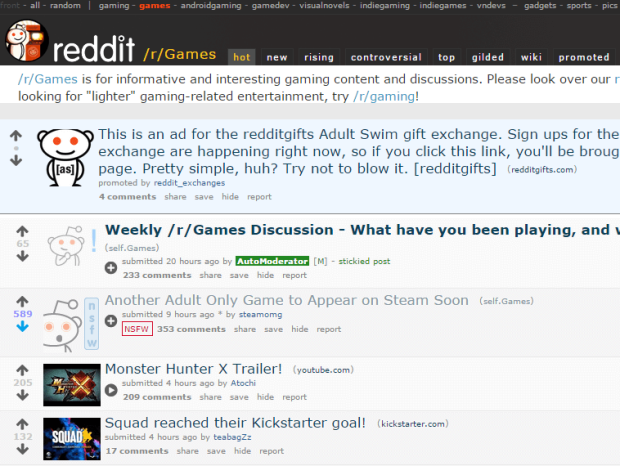 New Arts
Lean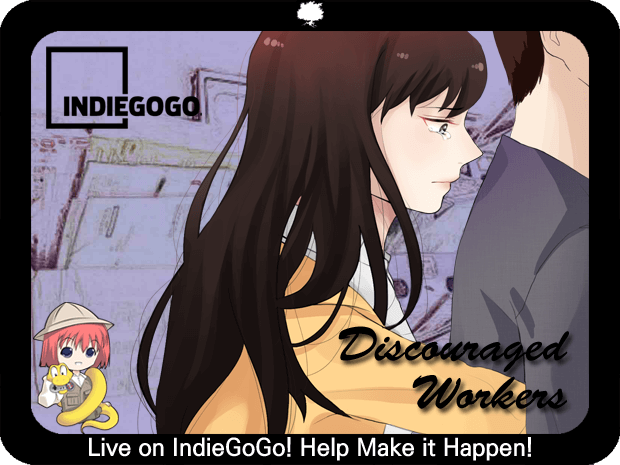 Rough of IMF crisis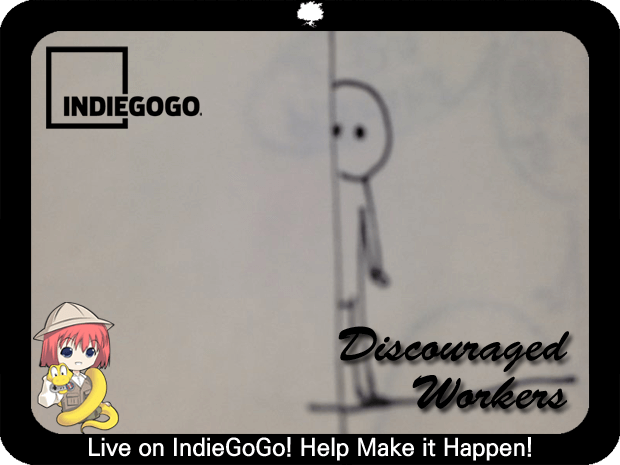 IMF crisis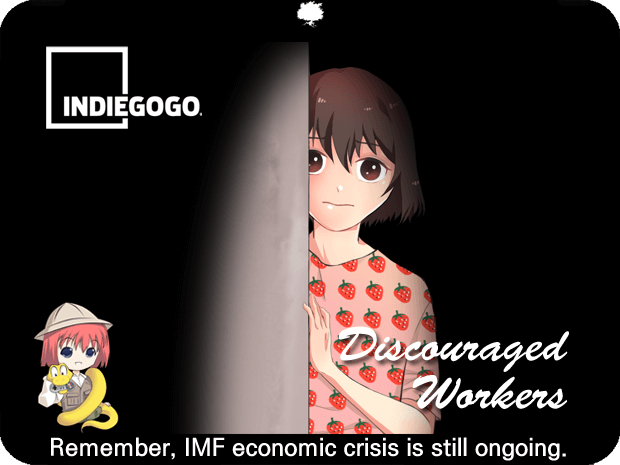 Progress for Beta
We working hard and we do not have any problems. Everything is proceeding as planned. And yesterday, I renewed the game page in desura. And I posted the renewed images here.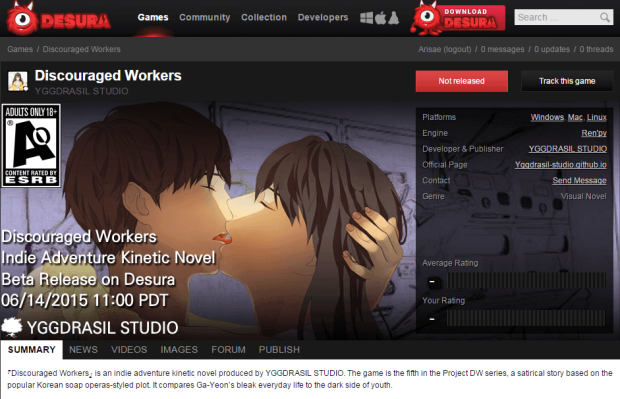 Header Shot

Preview Shot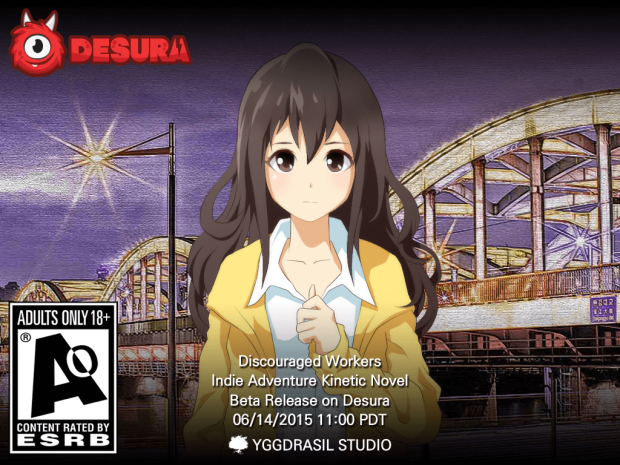 Box Shot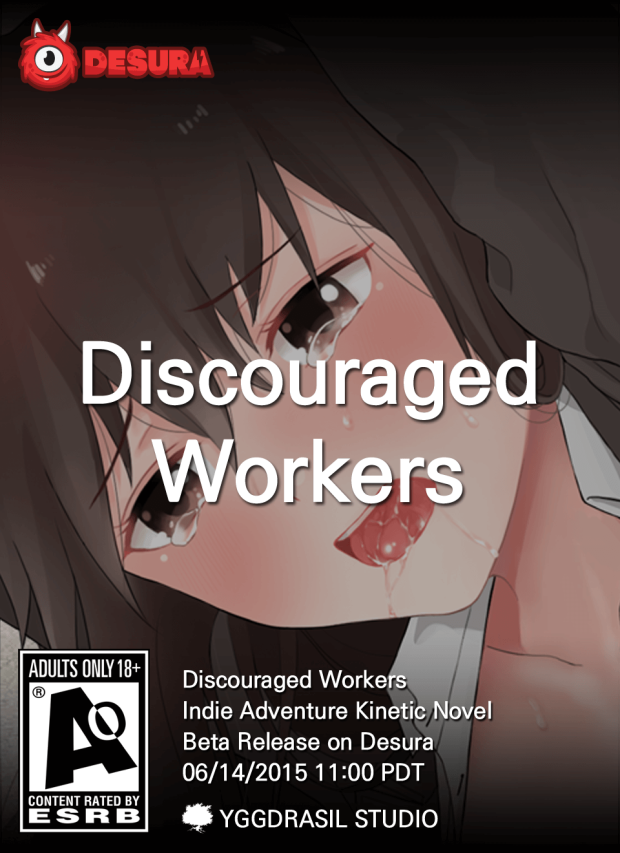 Yeah, Discouraged Workers Beta for Desura will release on June 14, 2015 11:00 PDT. And the next day, I will release the Beta on IndieGameStand and itch.io.
If you send me a feedback for better English, you can contribute our game, and I will listing you on our game credits(Translation Checker). And also, you can discuss with us and other players to our Steam Hub and Desura Forum. Finally, we will go to the IGF China with your feedback.
Notice Changes
I said "We don't go early access on steam.". So I modified the beta status on IndieGoGo story.
Before:
Beta:$7.99-Steam
After:
Beta:Not Release-Steam
If you contribute to Steam Reward or higher on IndieGoGo, you can access our Steam Dev Comp Redeem. It is same the developer build, and will be updated to the official release version. And you can get the Limited Director's Cut(Uncensored).