Thank you for your visit. I'm Lee Yunseok, creator of YGGDRASIL STUDIO. I've updated the Discouraged Workers Beta(Early Access) V0.9.94 on August 16th, 03:00~04:40, PDT.
The recent changes:
Added the 'Circle' to 'Masturbation'
Added Main/Quit button on the Bookmarks screen
Added new arts: Frustration, Pusillanimous, Vomiting
Changed the BGM for Linux/Mac(already applied for windows build): Sigh day
Changed the Gallery Archive: All thumbnails were replaced
Changed the Gallery Archive: Some CG is moving
Changed the centered texts to dialogues on the 'Monologue'
Changed the System Requirements: HDD: 100MB-> 230MB~250MB
Divided all the sprites
Fixed the 'KNDW Master' Achievement grant condition: Now the Achievement is not affected to the 'Game Over'
Fixed the transition: The last of 'Flowery Mornings and Moonlit Nights'
Fixed Out of Memory issue
Fixed the BGM: Jormungandr(Fix the drums velocity)
Fixed the BGM: Pandemic(Removed the stupid 2 nodes hi-hat)
Fixed the Concept Archive: Fully translated
Fixed the Gallery Archive: Realignment CGs
Fixed the scripts for the Out of Memory issue
Fixed the Steam Achievement progress: Art Collector
Improved all the Backgrounds quality: 0*JPG-> PNG
Improved all the CG sprites
Improved all the musics quality: 64kbps OGG(Same as 132kbps MP3)-> 500kbps OGG, 44.1khz-> 48khz
Improved the 'Riding Style' scene: They are a little more passionately
Improved the 'Smoking' scene: Added the shaking effect, and more fixed
Improved the BGMs volume
Improved visibility: Fixed the system background image
Improved visibility: Improved background quality in the 'Caress' and 'Fellatio', 'Riding Style'
Improved visibility: Removed the 'Circle' to 'RidingEX'
Fixed Out of Memory
From the V0.9.8X, the game had a problem with Out of Memory issue. Its reason is that a large amount of 'LiveComposite', performance of the Ren'Py engine could not withstand it. So I had to fix a large amount of code, and I was split the sprites as a individual files. Finally, the error has been fixed.
Added new arts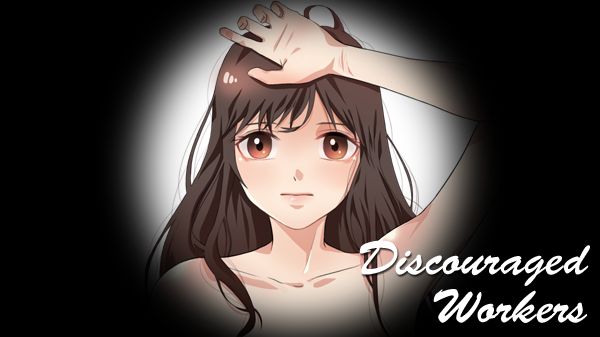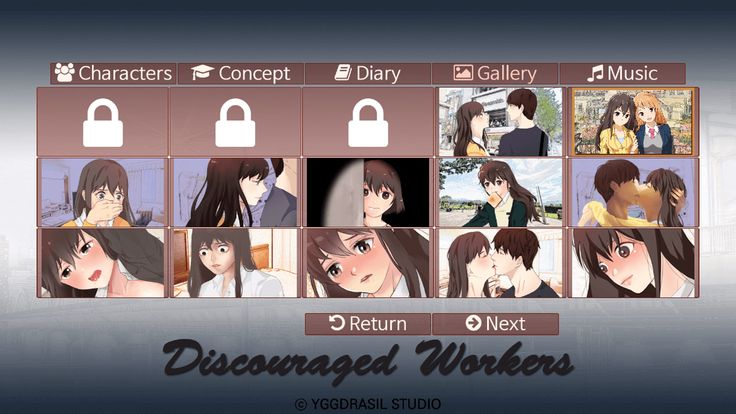 I added three art. It is 'Frustration', 'Pusillanimous', 'Vomiting'. It can be check from the 'Monologue'.
Concept Archive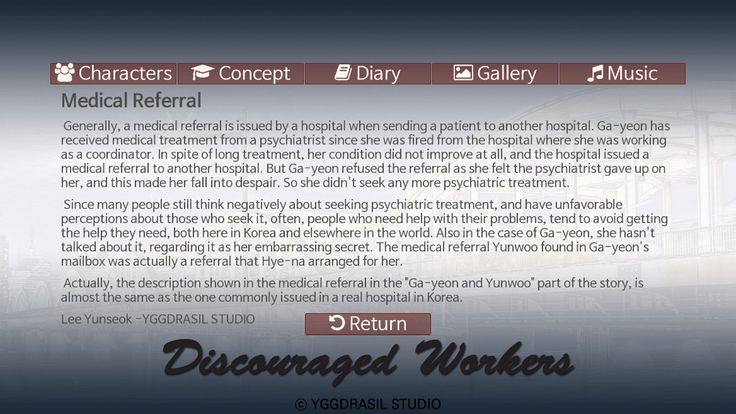 Now you can check the Concept Archive. It was fully completed. And the 'Epilogue' will be replaced to the event cutscene in a next update.
Commentary:
You can check the next 5th major update plan from here.