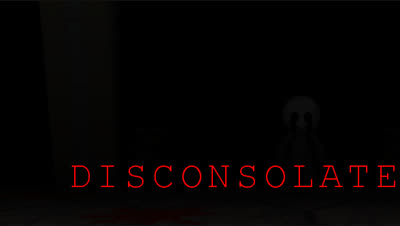 Hello!
Just a quick update that Disconsolate ALPHA is available to download on Gamejolt!
Users are now able to download Alpha builds of Disconsolate, which are very, VERY early builds of the game (which only have a certain amount of levels, details, mechanics, and bugs).
The first build released, v00.00.001 ALPHA, only includes the base game, Intro, and Level 1. This version will give you a quick preview of the game, and some of its mechanics, along with introducing you to the first part of the highly complicated story.
We will be releasing newer versions slowly with new levels, mechanics, and more. Do expect new releases, and be sure to check back every once in awhile for any!
You can download the game here, as well as keep an eye out for any future updates!
Beware the creature doesn't exist.