Hey all awesome SlideDB'ers!

Wanted to let you know that Disco Dave has a new update!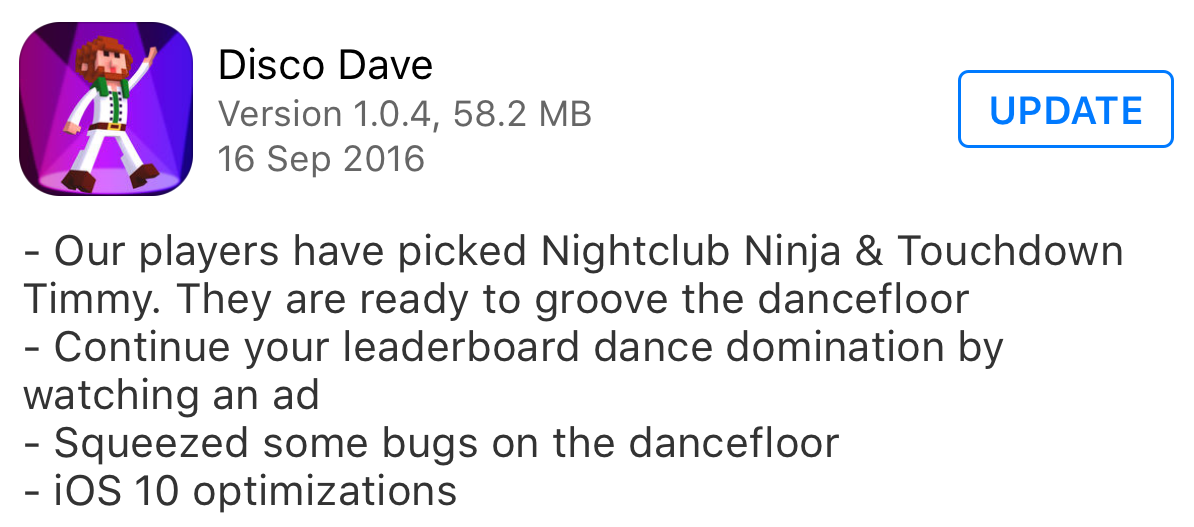 We have decided to include two instead of one new characters in this update. The two new characters are the Nightclub Ninja & Touchdown Timmy! Thank you for choosing them!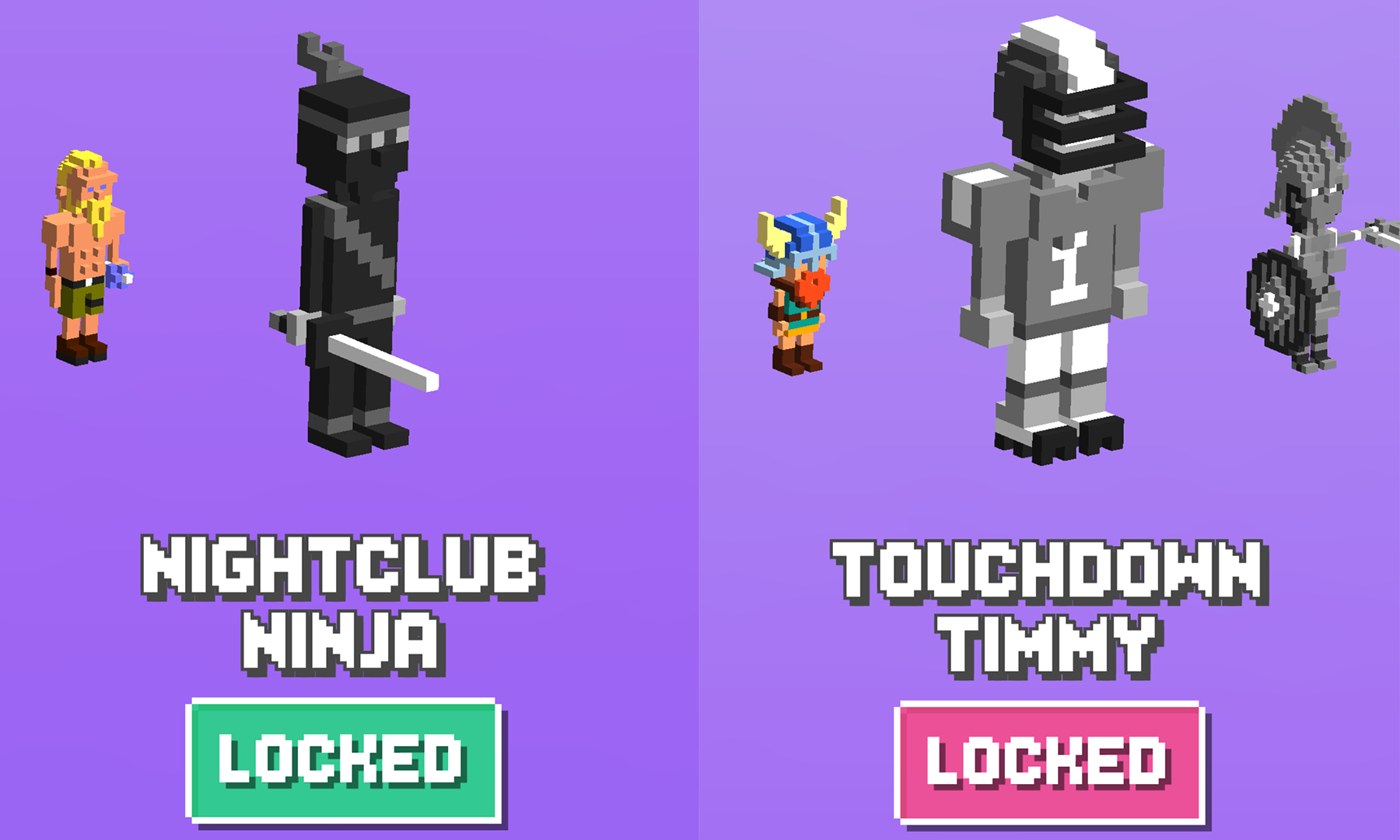 We also added the option to view an ad to continue your streak on the leader boards! Have fun and see you on the leader boards!

My score is 1930! What's yours?