We here on the DOTS team have been busy with working out new design concepts for the ice cannon and "Rain" faction power generators and art team this morning sent in two new promo concept
sketches of the new "Rain" faction power generator re-designs. We are
currently trying to settle on which one is the best but we wanted to
release the promo pics of the two current designs for the public and those following our project to
see.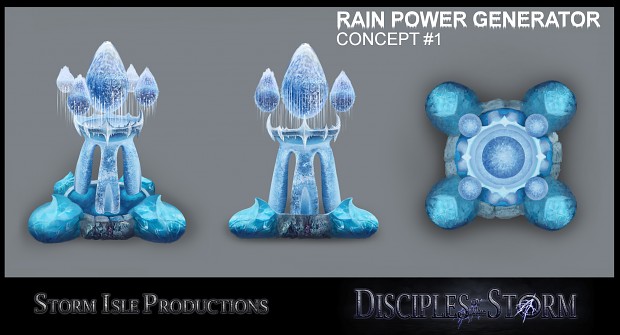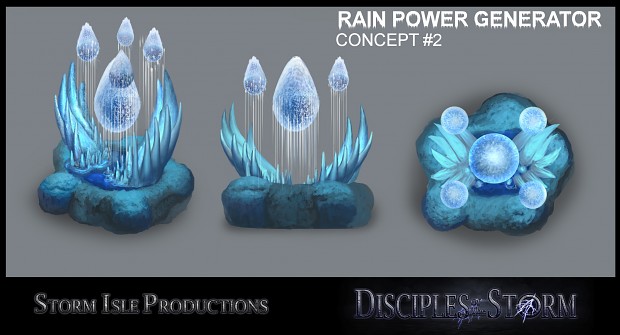 We also are releasing a look of the new Ice Cannon attack unit we are working on the design...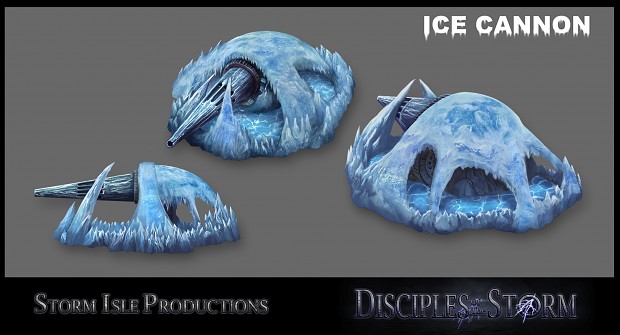 Earlier we had uploaded a picture of the new rain creature air unit spawn pool which will spawn rain based air unit that will attack any enemy units in a radius from the spawn pool..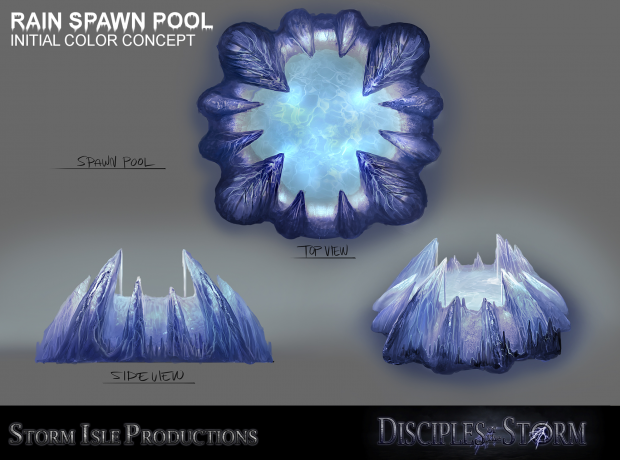 Check out our new designs and be sure to drop us a message and let us know what you think..
Be sure to check out our Steam Greenlight page here
Steamcommunity.com
Also our projects Facebook group page where people can get early looks at work in progress.
Facebook.com