Brief
Hey all! Been hard at work here with the new additions for A1.7.X and the upcoming update A1.8. Big thanks to all the tester out there for your suggestions and bug finds, greatly appreciate it. If you haven't already found out, A1.7.X release features a new game mode "Zombies". The basics of the game mode are in; I will be adding extra Heads Up Display for the game mode to make the user more aware and a few bug fixes; other than that, the game mode progress is coming along smoothly. The official game page is going through lots of work as well; hence the lag for these updates. Watch the video below to see what A1.7.X looks like.
Events
Please join me online for these events until a community is built.
Friday, June 26, 2015 @ 7:00 PM (UTC-05:00) Eastern Time (US & Canada)
Saturday, June 27, 2015 @ 7:00 PM (UTC-05:00) Eastern Time (US & Canada)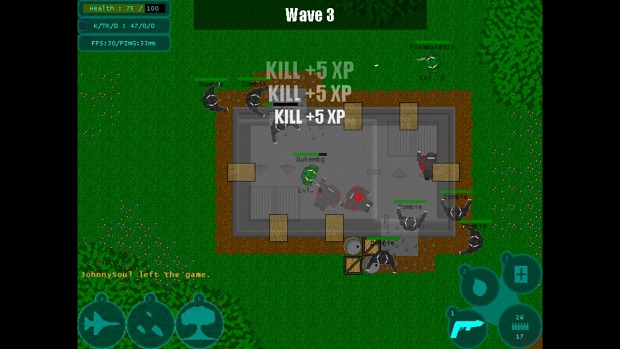 Zombies
The zombie game mode is a team game mode with players versus non-player character zombies. Survive waves of zombies until the win condition is met. If all players are dead, the zombies win. Respawning is disabled and you may revive other dead players with medkits.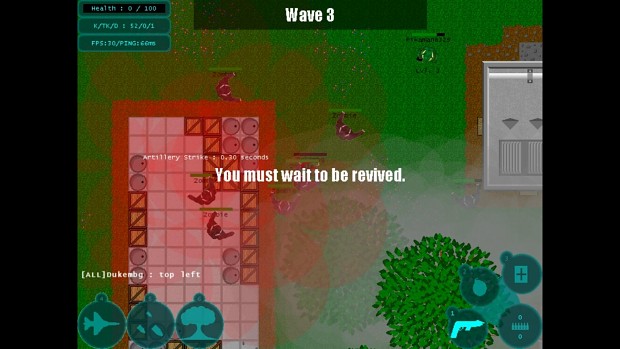 Expected Future Content
This game will never be feature complete, instead it will continuously grow. For version A1.8, the zombie bugs should be fixed with added specific heads up display for the mode and extra user interface in the menus include: server status and news on login screen, game manual button, bug report button, ect. I may also implement any suggestions you may have. For example, the zombie mode was a player suggestion.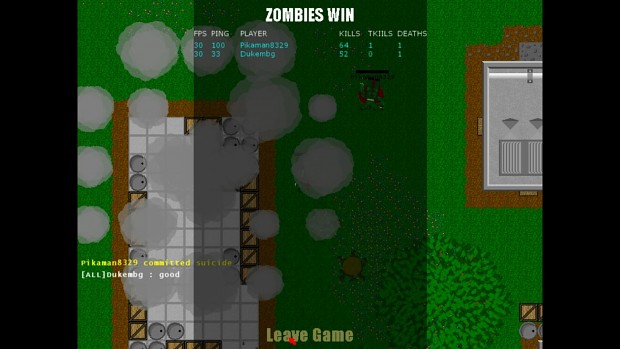 Update Log A1.7.X
Bug Fixes A1.7
+Zone Control on Captial Siege no longer crashes game
+Kill score and xp

Changes A1.7
+Network management, smaller upload and download speed

Additions A1.7
+New Game Mode: Zombies
+Chat Alert
Bug Fixes A1.7.3
+Zombies don`t walk through walls
+Game no longer crashes joining zombie mode game
+Zombie mode end sounds

Changes A1.7.3
+Game Mode Sounds

Known Issues A1.7.3
+Zombies may get stuck
+Zombies may desync attacking target player
Desura
Desua launch in one day! However, they haven't verified my latest upload. To get the latest and server compatible version of the game, your best bet would be indiedb, game jolt, or the official game page.