Hello, Fossil Hunters!
A lot has happened since the time of our release date announcement. It turned out that April is bringing to the table many great games. After careful consideration, the decision was made to postpone release of our Dinosaur Fossil Hunter for one more week.
The new release date is 4 May 2022!

We'd like to tell you about many additions that are coming to the full version of the game!
NEW FEATURES:
Even more languages!
With the help from our amazing translators, we can expand the list of supported languages!
We will include the following additional languages:
Japanese
Korean
Turkish
Dutch
Portuguese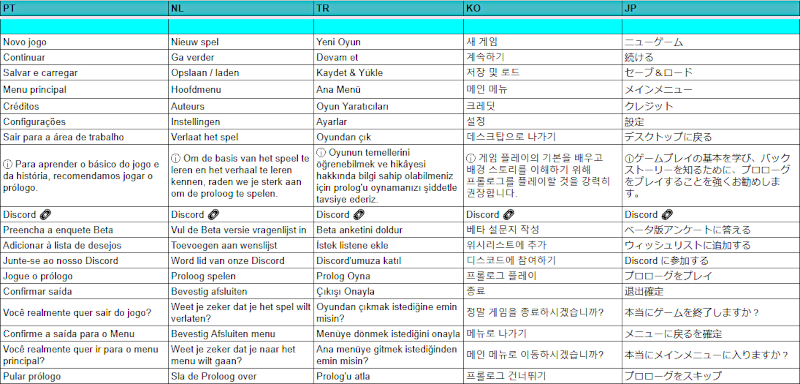 Partial Steam Workshop Support
That's a big spoiler, but we thought that many of you might be happy to know that we have included partial Workshop support in our game! Are you happy with your museum exhibitions? You'll be able to share your museum in Steam Workshop and allow other players to visit it!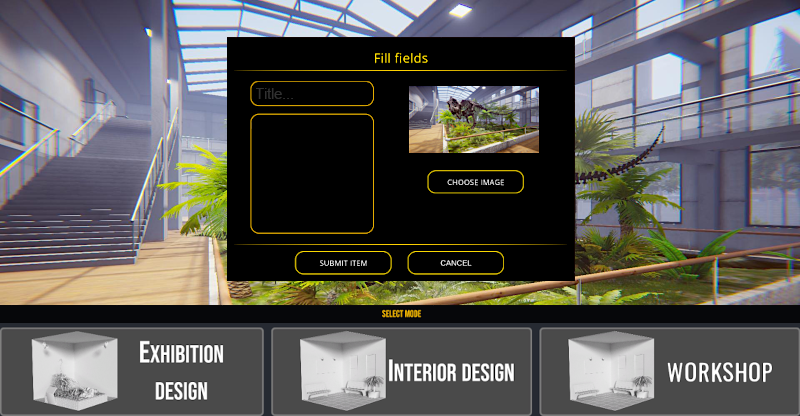 Voice-over
Our protagonist now has a voice! For the full immersion and to enhance the narrative part of the game, the narration in text will now be accompanied by a voice of the lector. We hope this will make your experience even more magical.

Achievements
Dinosaur Fossil Hunter will include over 70 Achievements for all the achievement hunters out there!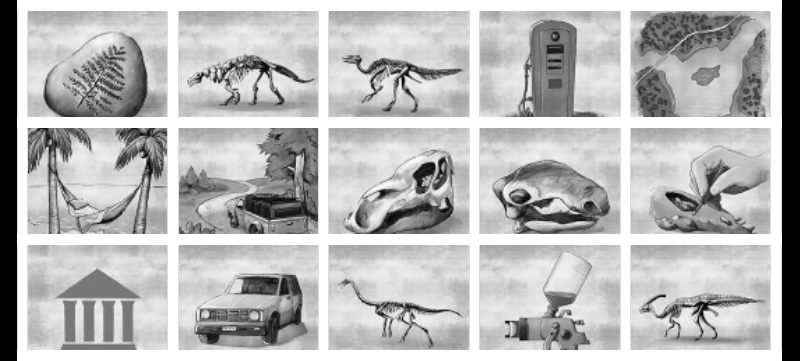 IMPROVEMENTS:
Improved Tutorial
We know that tutorial plays a big role in shaping first impressions about the game. That's why we do our best to gather feedback at every possible stage. For a long time, our QA team has been our primary source of feedback but thanks to our recent playtests we were finally able to hand the game over to you – our players! We have gathered a lot of invaluable suggestions and based on that, tutorial in the full game will be improved. One of the more notable changes is that instead of static graphics, Help panels will now include short recordings showing certain features in action.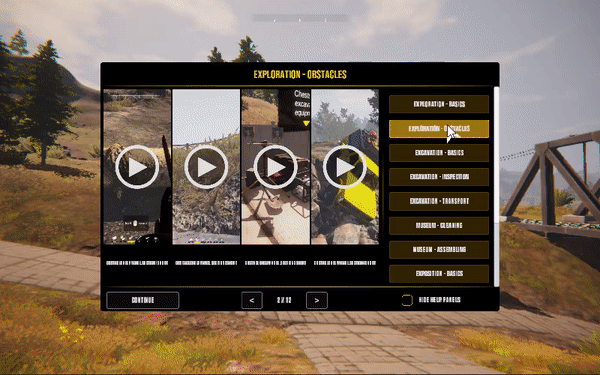 Waypoints
More waypoints and additional information such as room and location descriptions have been added in order to make it easier for you to find your way. You don't have to worry about getting lost as the game will be sure to nudge you in the right direction if needed.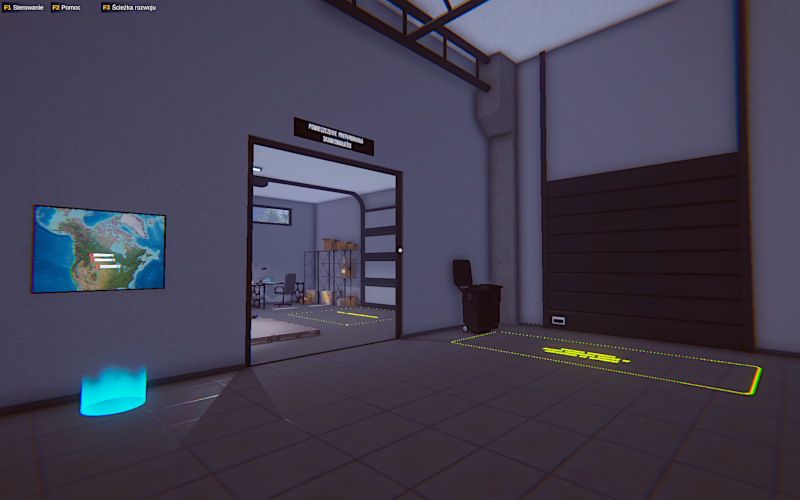 Controller support
We have been working on controller support system for quite a while now and playtests allowed us to address many issues so in the future, you'll be able play the game the way you like. Would you like to use your favourite game controller? Go for it! You'll be able to choose from dedicated settings for Xbox 360, PS 4, PS 5 and Xbox One controller, as well as set up your own configuration.
Upgraded mechanics
A lot of in-game mechanics have been improved thanks to our playtesters, including a water pump, which should be much more intuitive to use in the full version of the game.
WISHLIST CHALLENGE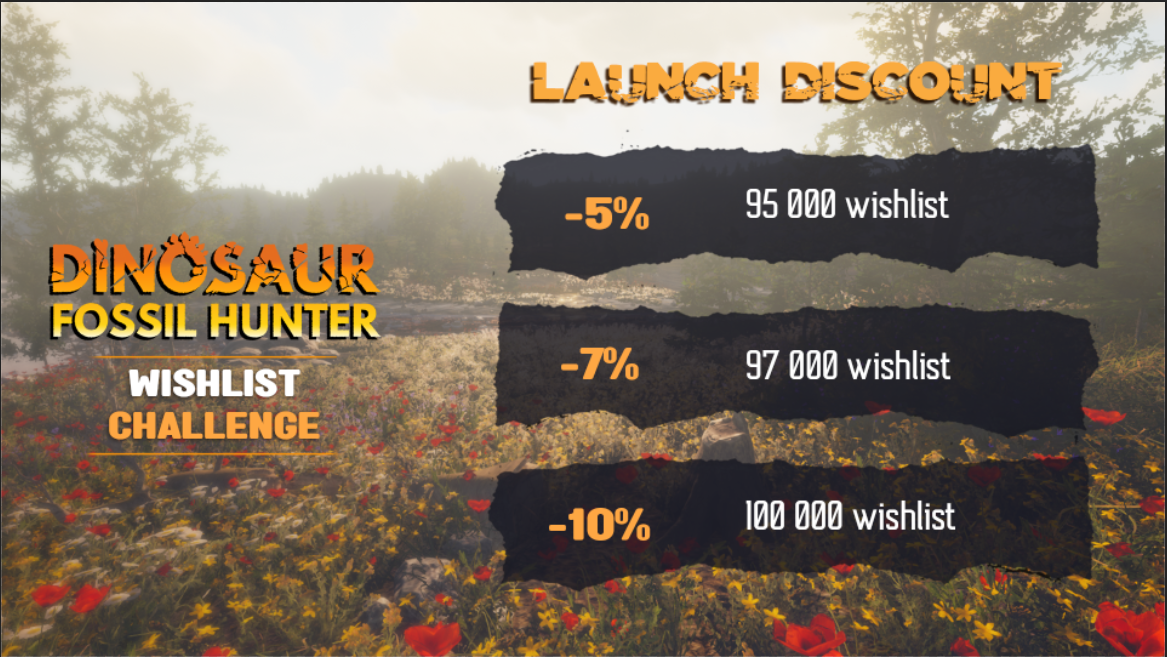 Remember about the Wishlist Challenge! If you're looking forward to Dinosaur Fossil Hunter, we encourage you to add the game to your Wishlist! Not only you'll be notified as soon as the game is available, but you'll bring us closer to one of the challenge goals listed above!
Depending on the goal we reach by the release day, a corresponding launch discount will be applied to the game's initial price!
SCREENSHOT COMPETITION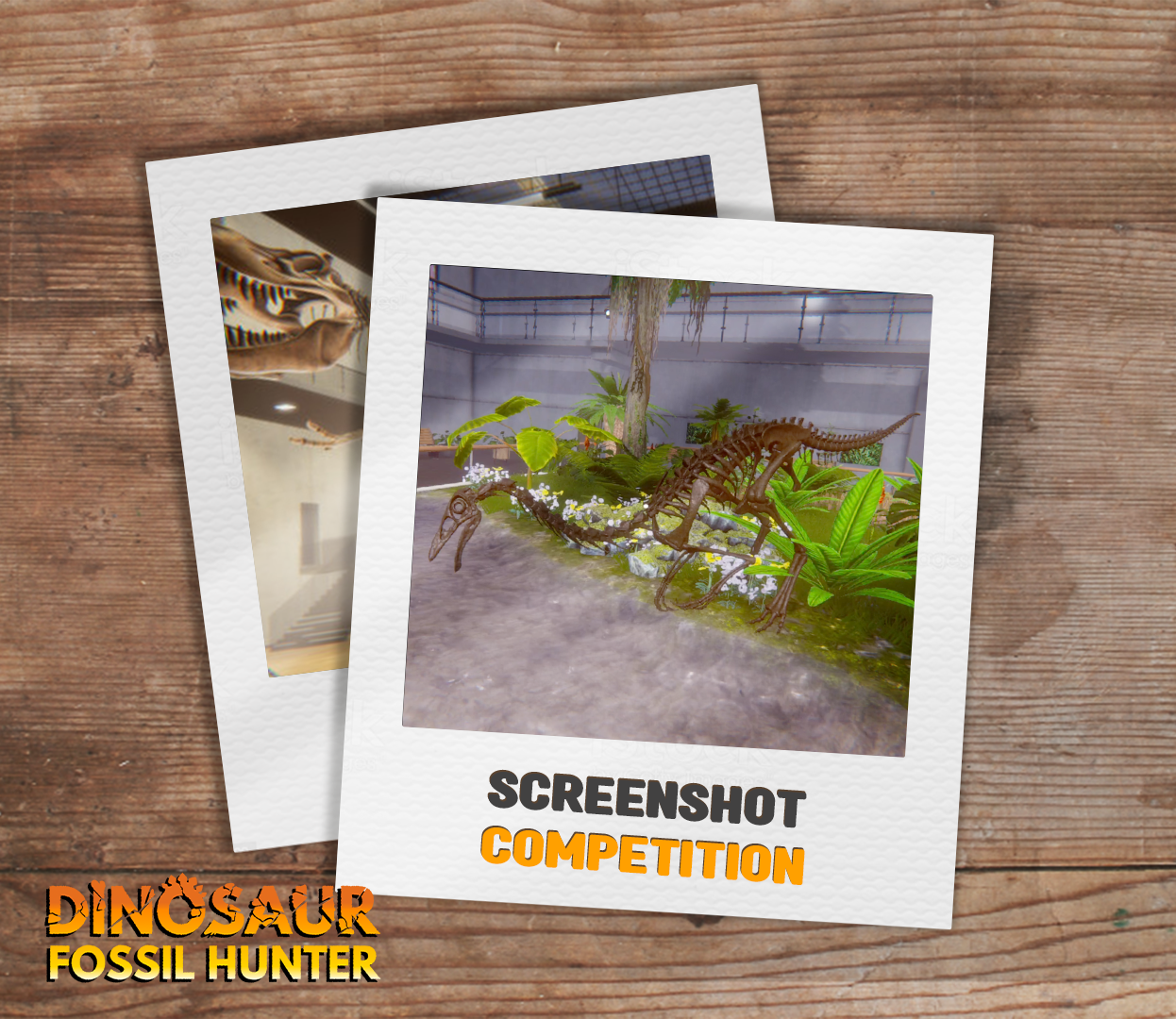 Is there any exhibition that you're particularly fond of in Dinosaur Fossil Hunter: Prologue? Take a screenshot and share it with us on Twitter! Make sure to include #DinosaurFossilHunter hashtag so we can locate it.
3 winning entries will be featured in the game, while their authors will receive keys to some great games!

Rules:
Screenshots must be taken in Dinosaur Fossil Hunter Prologue (NOT the Beta playtest version).
The screenshot contest ends on May 4 at 7 PM CEST.
You can only submit 1 entry, so choose the best screenshot carefully!
The best entries will only be chosen from screenshots posted on Twitter. Screenshots from other social media sites won't be taken into account. That said, if you'd like to show us your work on Facebook or Discord as well, then go ahead! We'll be happy to see it!
The 3 winners will be announced on May 4 and we will share their entries on our Social Media channels: Facebook, Instagram, Twitter, Discord and Steam
Each winner will also receive 3 game keys to following games:


Rover Mechanic Simulator
Tank Mechanic Simulator
Barn Finders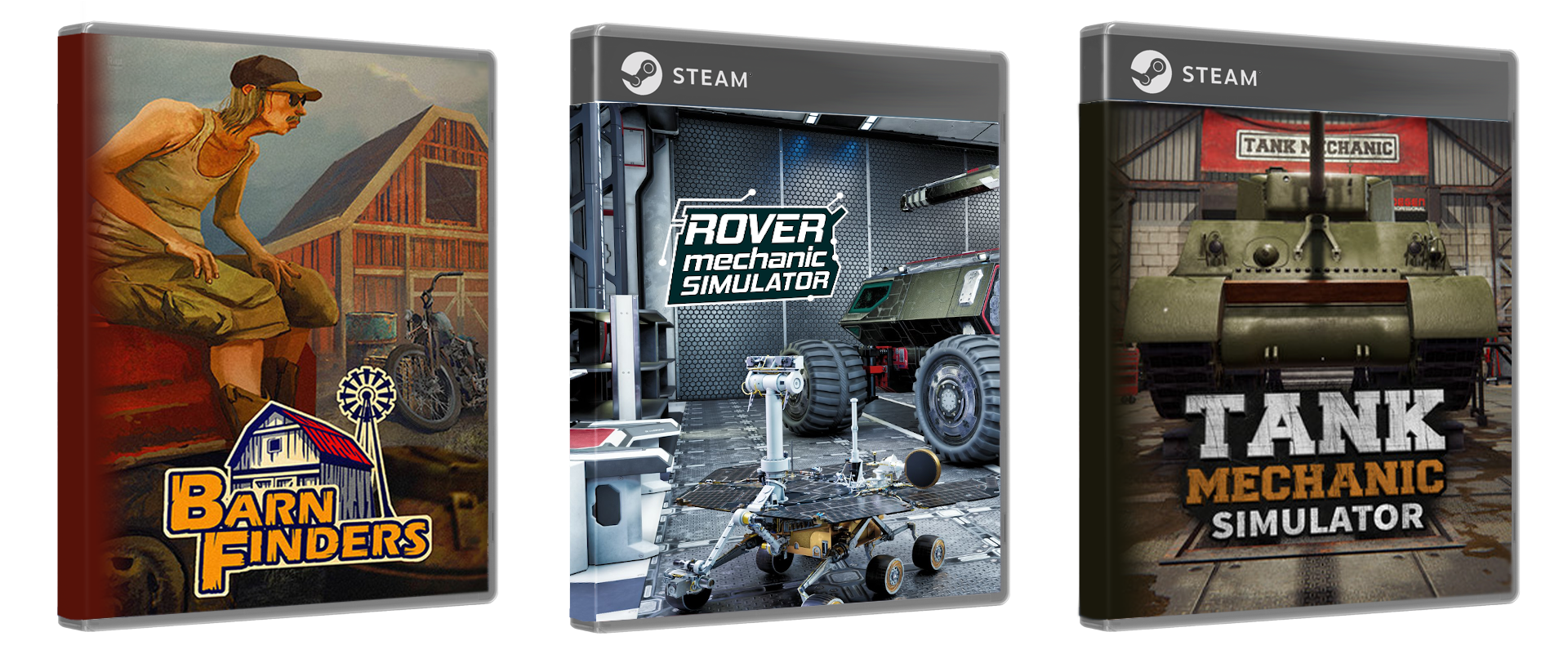 You can also expect a detailed roadmap of future updates on the game's release day.
May the 4th be with you! 🙂
Dinosaur Fossil Hunter Team