Okay, it's story time. Among the many things that occurred to me at PAX I at one point found myself standing in front of the creators of the Blamimations, Scott Kurtz and Kris Straub. Fortunate as I was to happen upon them (by standing in line at their table for five minutes) I decided to ask them a question of grave importance. If you go to the Blamimations website it humbly reads, "The triumphant return of the Richter Award winning series." Now I've seen every Blamimation since day one and never have I seen a single Richter award. So I spent a little bit of time on Google trying to find out, what the hell is a Richter award? Google gave me no answer. I see Webbys and Hugos but no Richters. Putting this question to Kris I received a grin and then the following answer:
"A Richter award is a prestigious imaginary award given to those who have exemplified excellence and created a masterpiece of art while positively affecting the lives of everybody on the planet."
(Or something like that, where's a tape recorder when you need one?)
At this point there was a man sitting next to him who asked, "Who's eligible for a Richter award?" To which Kris replied, "Well, everybody." The question naturally followed, "Can I have a Richter award?" and so Kris gave the guy a Richter award. Then he turned back to me, "And you can have one too."
THERE YOU HAVE IT, FOLKS!
I am now in the alumni of the prestigious Richter award winners. Digitanks is indeed an example of an excellent masterpiece that has positively affected the lives of everybody on the planet, so I can think of no lesser award that it would be deserving of. Thanks Kris! And thanks for drawing that ghost with a boner on that poster you signed for me.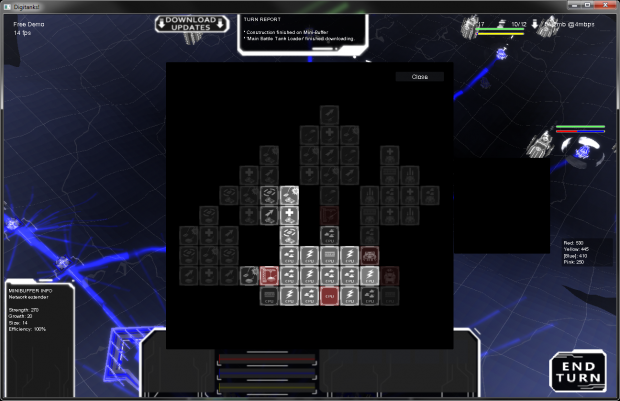 A number of other amazing things happened at PAX. The reboot of Duke Nukem Forever by Gearbox, the first gameplay footage of Portal 2 coop, the announcement of FireFall (I still have no idea what the game is about) and lots of other fun happenings. Additionally I encountered three wonderful journalists from three amazing websites and I got to chat with them for a while about Digitanks. I'm pretty new to all of this PR stuff, so they were kind enough to show me the ropes, in addition to interviewing me about the development of Digitanks. My appreciation goes out to all three of them.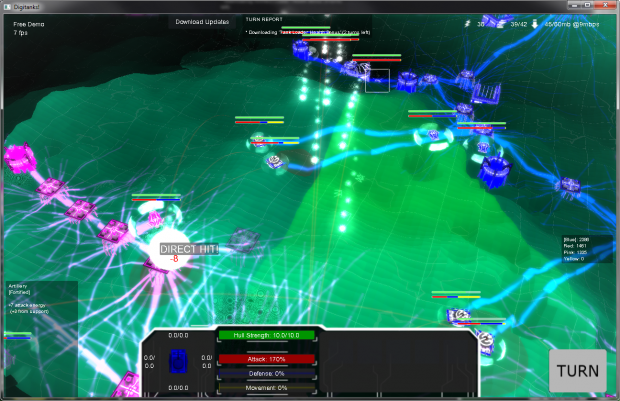 Later in the week I'll be returning to my usual 2-3 times a week update schedule as I plan the last month or two of development before the first Digitanks public release! I'll leave you with a few screenshots. See ya then.