The visual style of levels in Ritus has changed DRASTICALLY from an admittedly subpar pixel art background to some rather stylistic 3D rendered backgrounds. This was a style I tried a few months ago but wasn't able to quite figure out blender at the time and had a lot more details to work out with the actual game.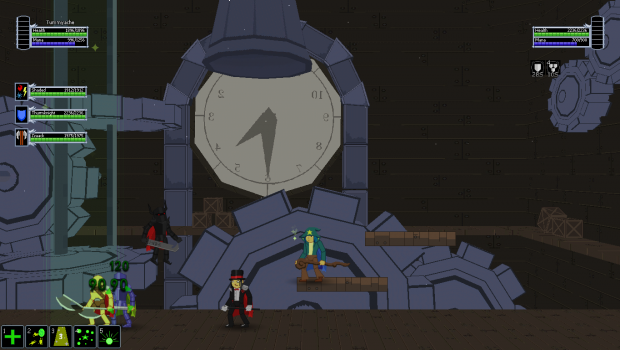 The new visual style is inspired by games that blend pixel art and 3D environments like
Breath of Fire or Ragnarok Online
This new style gives a real level of depth to the quest zones and makes the characters pop out a great deal more. Initial opinions are very positive from the private testers and I quite enjoy this look as well so I'm hoping I can continue doing it for future levels.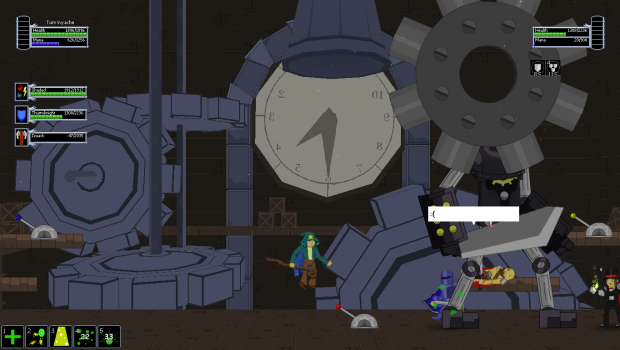 The berserker took a little too much aggro
With the addition of equipment stats, game balance that was previously pretty solid has taken a huge hit and feels very awkward at the moment. That's the purpose for the private tests this weekend, to iron out any server bugs we find and to rebalance the combat so that it feels right with the stat bonuses you receive from equipment.
The main hub town is still a work in progress.
This prototype will be a very rough demo and will only feature one level (the Clock Tower), one boss fight, 4 basic quests, and just a few pieces of equipment. So don't get your hopes up for a fully developed game, this will be a rough, relatively content sparse, proof of concept for the cooperative combat elements in the game.
As always, contact me if you want to be a part of the private demo sessions.