Hier kommt wie angekündigt Impact Wrestling als Karriere zweig ins Spiel.
Die Impact Karriere hat auch Karriere 16 Stufen wie schon die WWE Karriere.
Die Gehälter sind pro Stunde anders als bei WWE allerdings ist das Gehalt per Tag identisch.
Die Beschreibungen für die Impact Wrestling Karriere fehlen noch, diese werden in den nächsten Update Folgen (Mann kann die Karriere trotzdem schon Spielen)
Der Changelog für die Beta 0.6 folgt noch.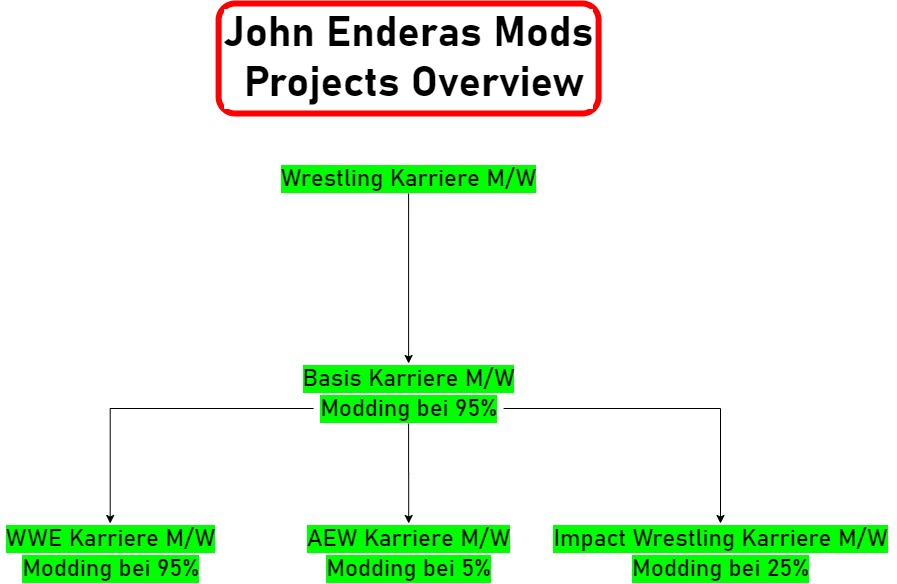 Here comes as announced Impact Wrestling as a career branch into the Game.
The Impact career also has 16 career levels like the WWE career.
The hourly salaries are different than at WWE, but the salary per day is the same.
The descriptions for the Impact Wrestling career are still missing, these will follow in the next update (you can still play the career) The changelog for the beta 0.6 will follow.