Another rises from the dust…
Perhaps this is the one who will banish the wicked and restore Didgery's throne…
Intro
Didgery has been in the works for just about a year now, and a lot of work has been put into making Didgery the best and most unique card game available on the Xbox Live Indie Game Marketplace. The play testers sure liked it, saying things such as:
"…an exceptionally beautiful game."
"This is a really, really polished card game. I love it!"
"Exactly the sort of game that I like (a sort of card patience on steroids)"
So what is Didgery?
Didgery is a casual single player card/puzzler game set in an epic fantasy atmosphere. The Earth has been doomed by an unforgiving curse, and you have been summoned by the ancients to maintain Earth's harmony by skillfully manipulating the Forgotten Cards. Only these cards have the power to restore the mysterious energy that drives the Four Sacred Elements (Heart, Spade, Diamond, and Club) and bring Earth back into a balanced state.
How is the game played?
Didgery is played by creating chains of cards. Move the cursor over to a card of your choice, select it, and then select an adjacent card that follows the rules. Continue this process to create the largest chain of cards you can before igniting them and restoring harmony to the weakened elements. Large chains result in a holy explosion at the end, a feat that disseminates nearby cards and awards you with hefty bonus points.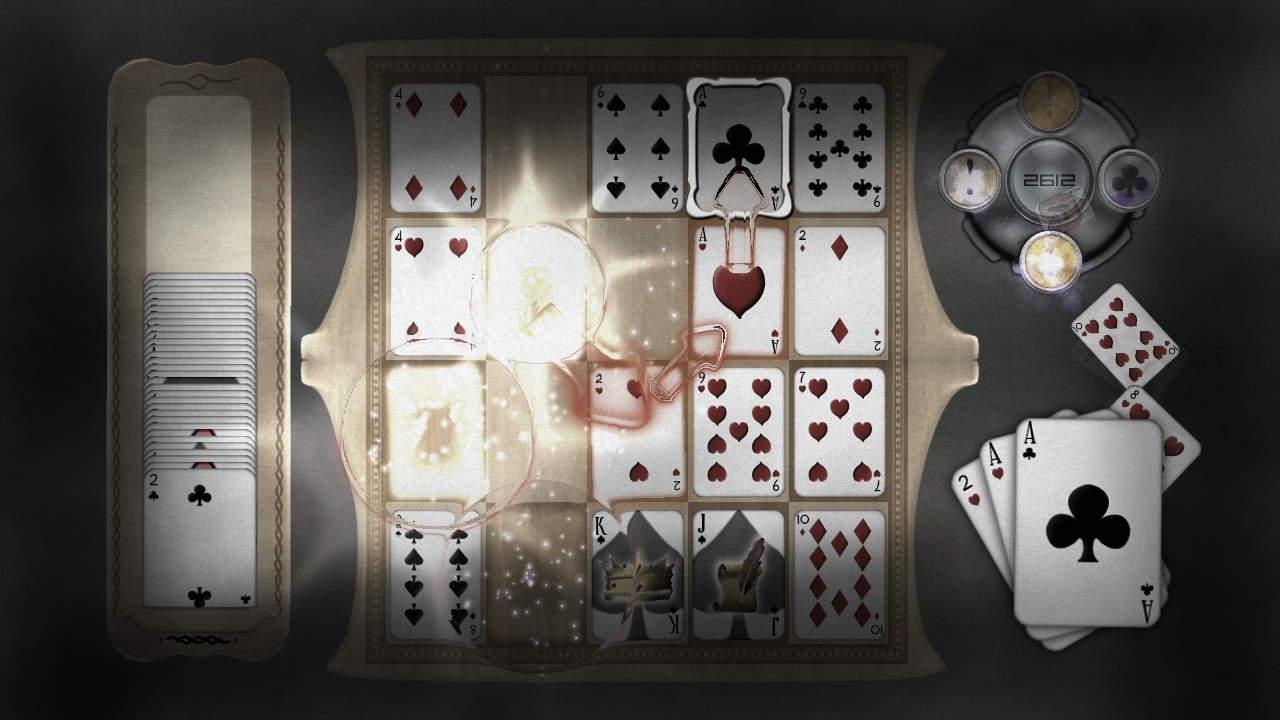 The Special Cards
Within Didgery exists a number of powerful cards that have the ability to radically change gameplay. Play the game well to unlock all of these cards. Read our special article series to find out the powers unique to each card!
Jester,
Bridge,
Imposter,
Guardian,
Twin,
Portal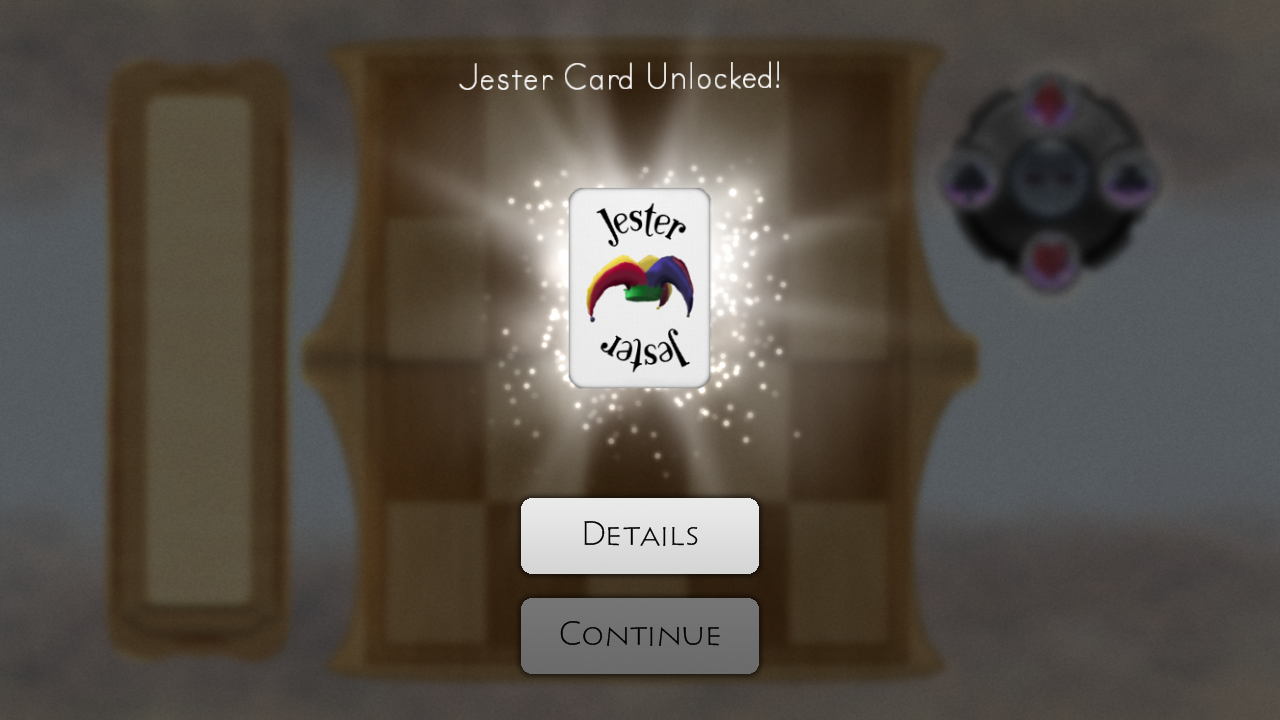 Didgery has a storyline?
Yes! Didgery actually has a nice little unlockable epic that details how the Earth got into the doomed state it is in. The storyline follows the thoughts of Axia, the supreme protector of Didgery's throne and the first creature created by Didgery omnipotent. We can't really say anymore without spoiling the plot, so we'll leave it up to you to unlock the story and read it for yourself :) Find out how to unlock the stories by reading our Forbidden Parchments article!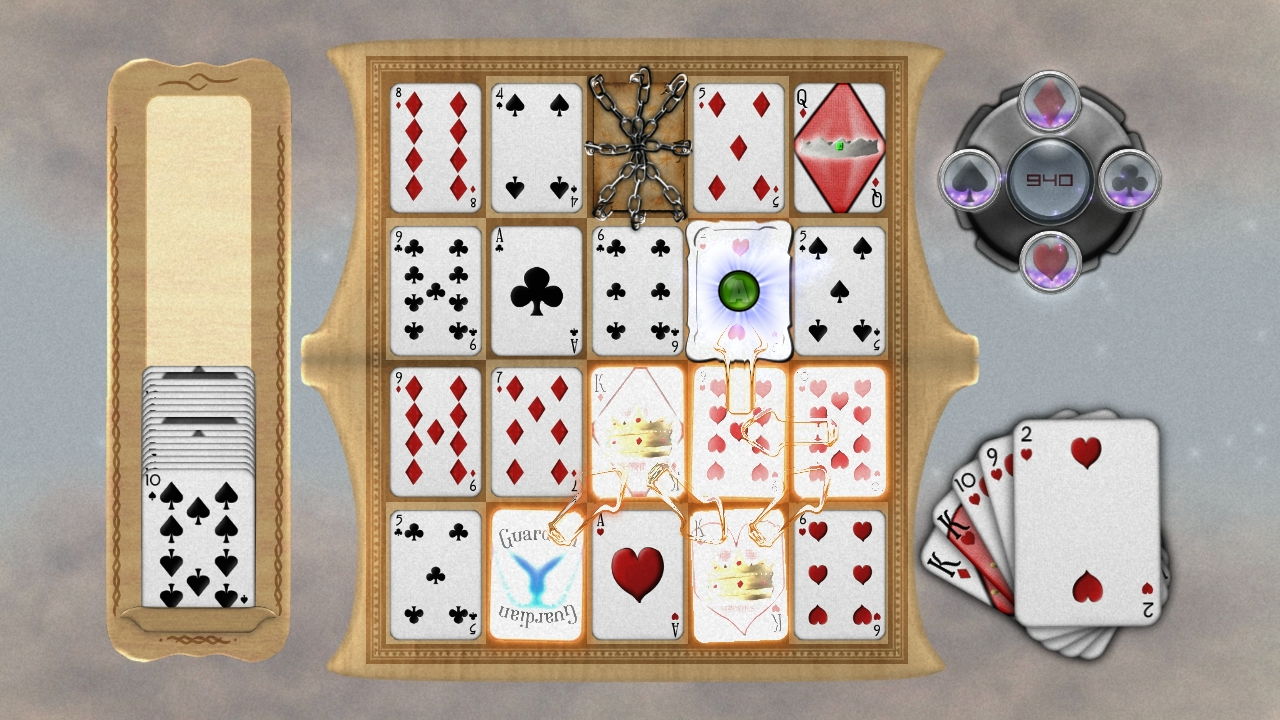 When is it coming out again?
Didgery is planned to be released in mid-late September of 2010 onto XBLIG (Xbox Live Indie Games) for 240 MS points. We are also working on a PC version but we can't tell ya exactly when it will be out as we are still in the early stages of conversion :)
Sounds cool! How can I keep updated?
Feel free to track us by clicking on the 'Track this game' link over on the right. You can also sign up for our Didgery newsletter to make sure you get release info as soon as possible. We also have a Twitter @LotusGames.