After many stressful months of preparation, our game finally launched on Kickstarter! So far we've reached 33% of our goal but still feel like we're not getting enough attention. If you guys could take a few minutes to check out the page, it would be a lot to us. =) Here's a short url you can share: Kck.st
Here's a brief description of DICETINY.
DICETINY is a Digital Tabletop Board Game with RPG & Card Collecting elements where Epic Fantasy and Humorous Parodies coexist. We're currently developing it for PC Windows and eventually will launch it on Steam. Other platforms such as Linux, Mac, and Mobile are also in plan if we reach our stretch goals.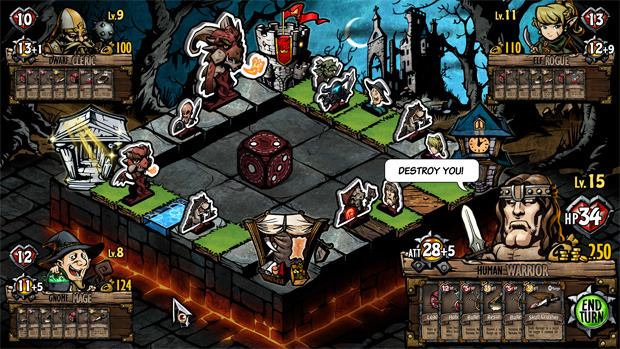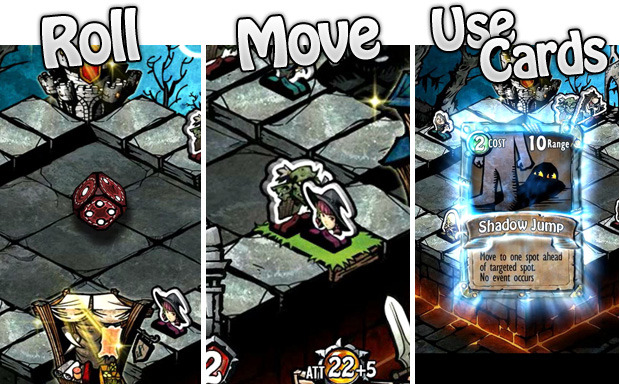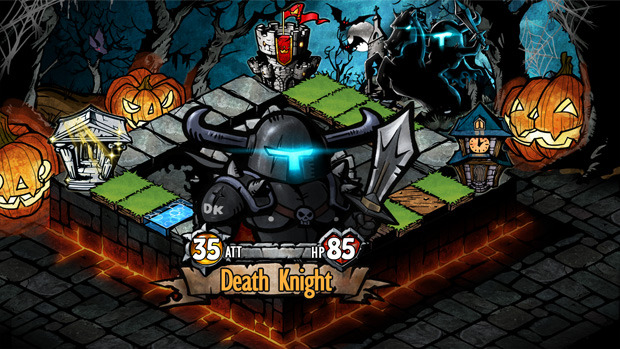 - Four player co-op! Single player also supported! - Grab your chips and coke (or beer) and play with your human/AI friends!
- Randomly-generated events and quests! - Every step you take, there's an unexpected event or quest that unfolds before your eyes! The board is literally fulll of surprises!
- Fun and unique card skills, with tons of possibilities! - Use one of the cards in your deck to teleport, blind your enemy, kick the monster's ass, and many more!
- Epic ill-willed mean monsters, and bosses! - Mean monsters and bosses who will follow you to hell and greet you unexpectedly, to make your life a living hell!
- Collect cards and build your own deck! - Influenced by CCG, after every game, you gain a random card which can be collected to build your own customized deck!
- Unique hand-drawn 2D artstyle! - Thanks to our genius(?) artist , we were able to actualize never before seen aesthetic.
- Tons of fun memorable moments and parodies! - Have a blast with your friends! Humors and parodies are scattred through all of the game that will put a smile on you and your friends' faces.
So there you have it! our fingers are crossed!