Introduction
Greetings people! Last week we shared our tongue mechanic with you, and today we have some further development into the basic animations for the main character.
Let's begin, shall we?
Firstly, the character
As you know, our character is a toad from Évora, so we conducted some research about the clothing and other details, we'll focus more on that in the future. All you need to know is that the character will be something like this. (We're still testing some colors and other aspects)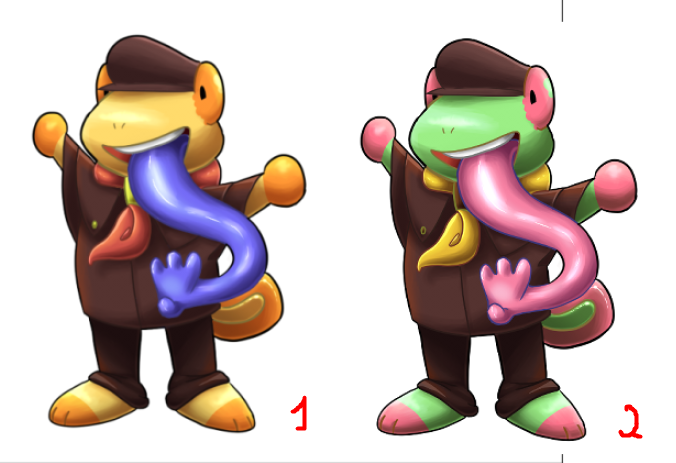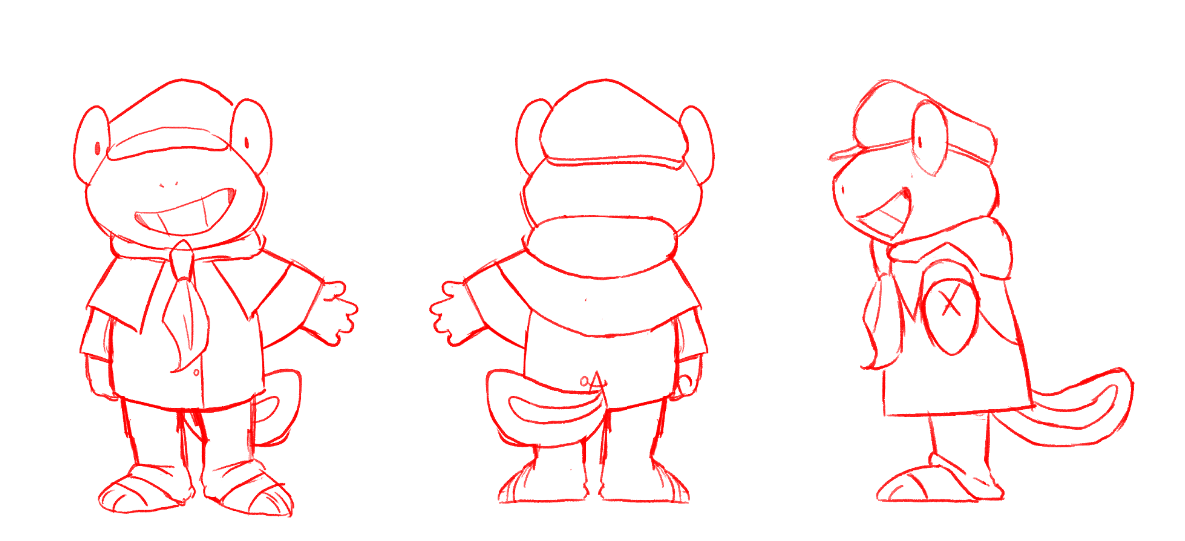 After knowing the basics of how the character will be, the artist had to work in the top-down view. This was the result of said study and testing.

Animation testing
After some testing, this was the result of the walking animation and tongue animation.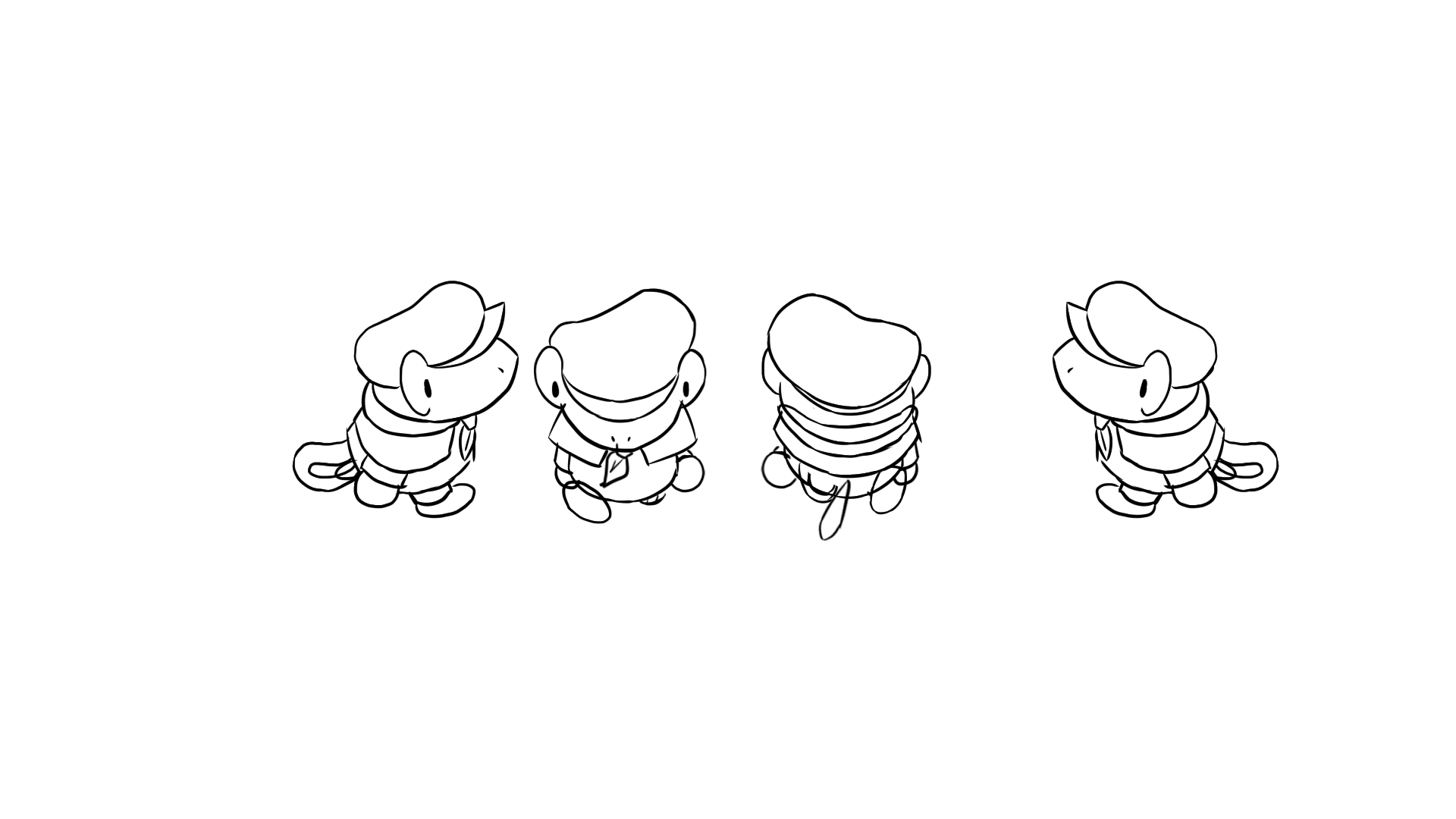 Conclusion
For this seventh week, we showed you some of the improvements made to Diana's Lyre's main mechanic! Hopefully, Diana's Lyre will be released in June 2022!
We hope you have a great day, and until then, see ya!