Introduction
Greetings people! Last week, we introduced you to some of our game's mechanics that we have already implemented! Today we will present to you some level sketches that we've been working on!
Our game's levels will have a dungeon set up with individual rooms. In each individual room, there will be present one or more puzzles that the player needs to solve in order to progress to the next one.
Room 1
The Initial room will be a little bit simpler as it is supposed to teach some of the main mechanics of the game to the player. Here the player simply has to push or drag the box to the top of the button on the floor to open the door.

Room 2
In this second room, the player will have to cross the rivel represented in blue. In order to do that first, he needs to build a bridge using the boxes present in the scenario.
The player must push Box 1 into the river to create the first half of the bridge then he must use the tongue mechanic that we showed you in previous posts to grab Box 2 and pull it until it creates the second half of the bridge. The small brown dots on the image represent a small ground barrier to guide the player and show him the correct place to insert the box.
This level was used to make our bullshot!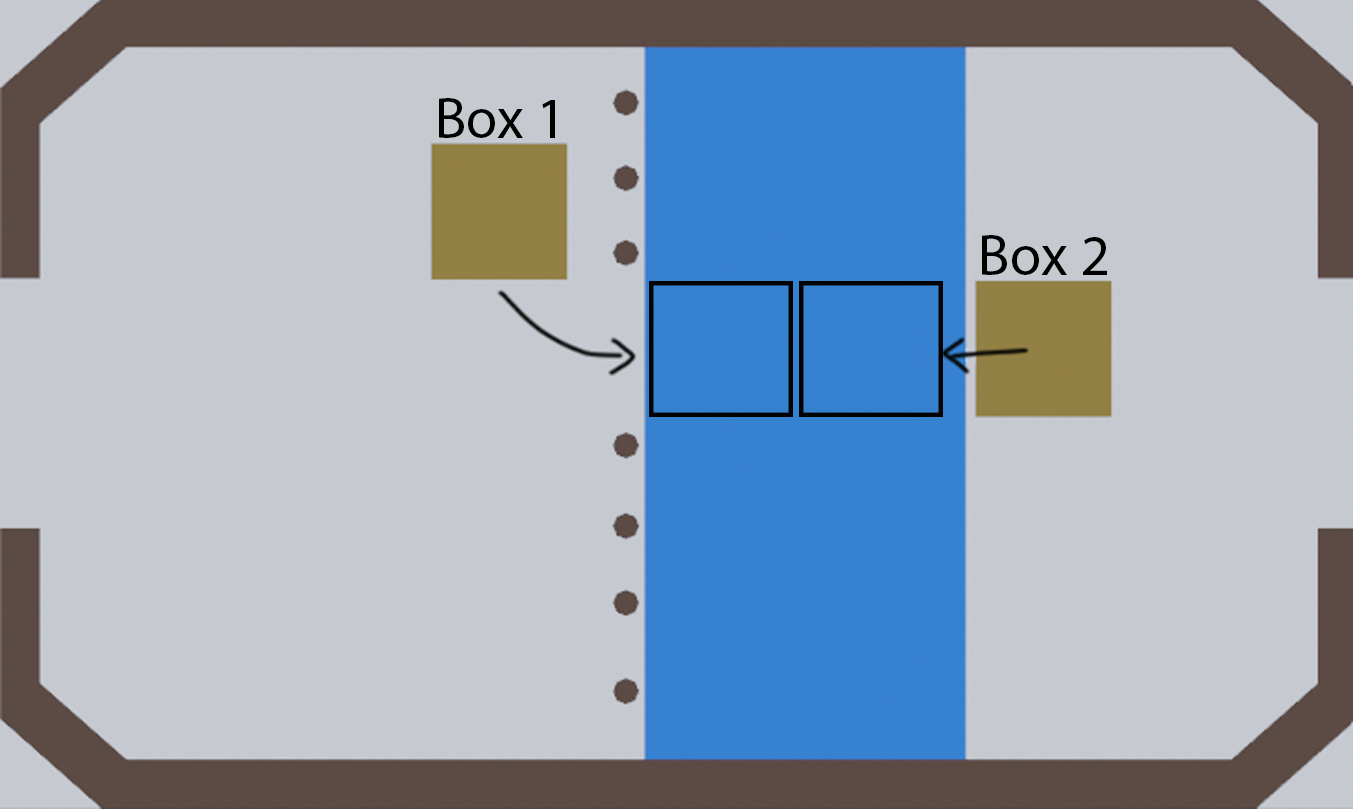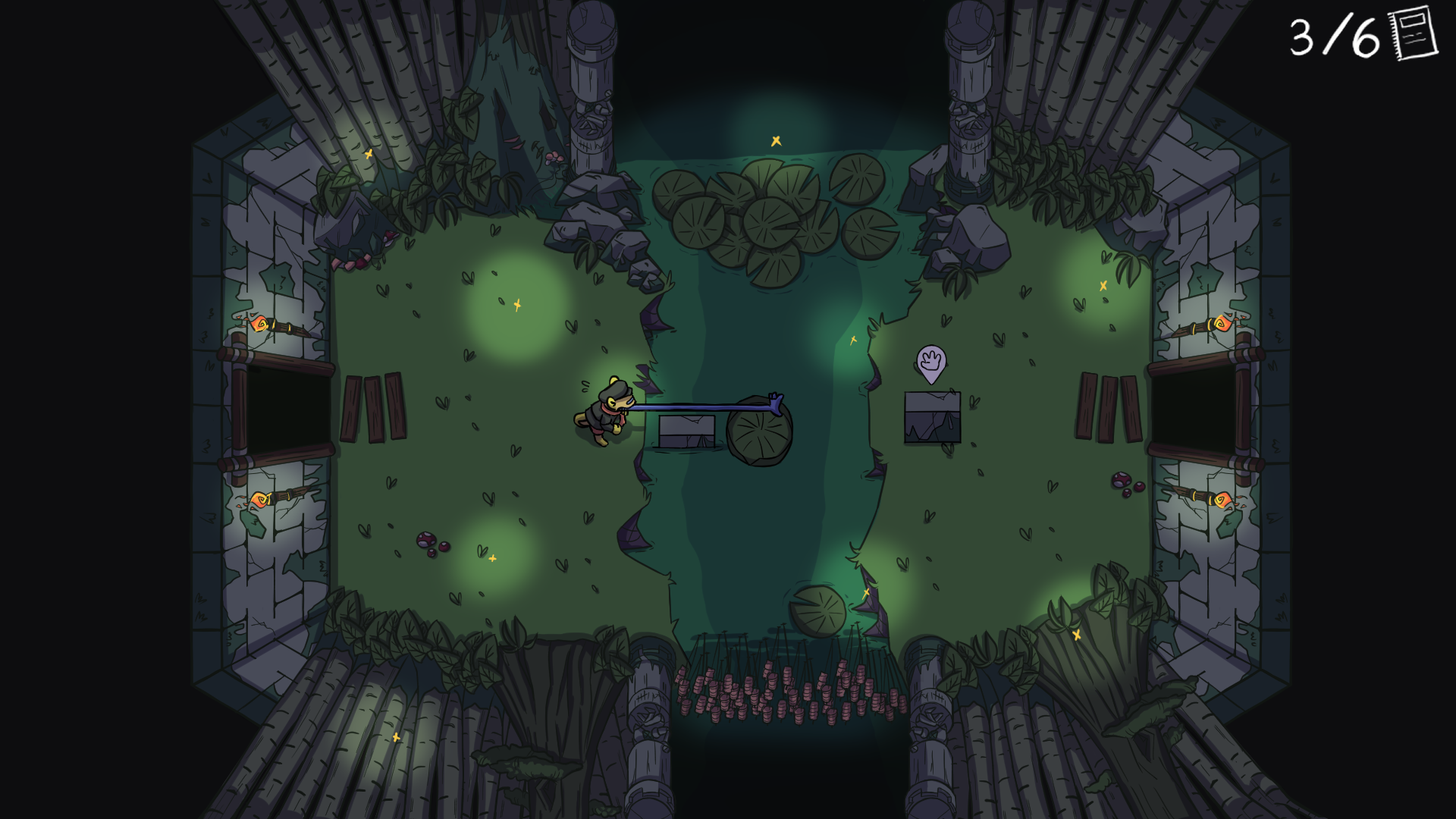 Room 3
The third room is where things start to require a little more logic. In order to open the door, the player will have to press button 1(represented in yellow) but there's no box to press it and the weight of the player is not enough.
To press button 1 the player needs to use box 1(represented in brown) but it's locked! To unlock it the player needs to pull box 2 over to the top of button 2 to lower the bars and unlock box 1. Button 2 is red on its edges and the bars that block box 1 have also red marks. This is a sign that shows the player that they are connected and one triggers the other.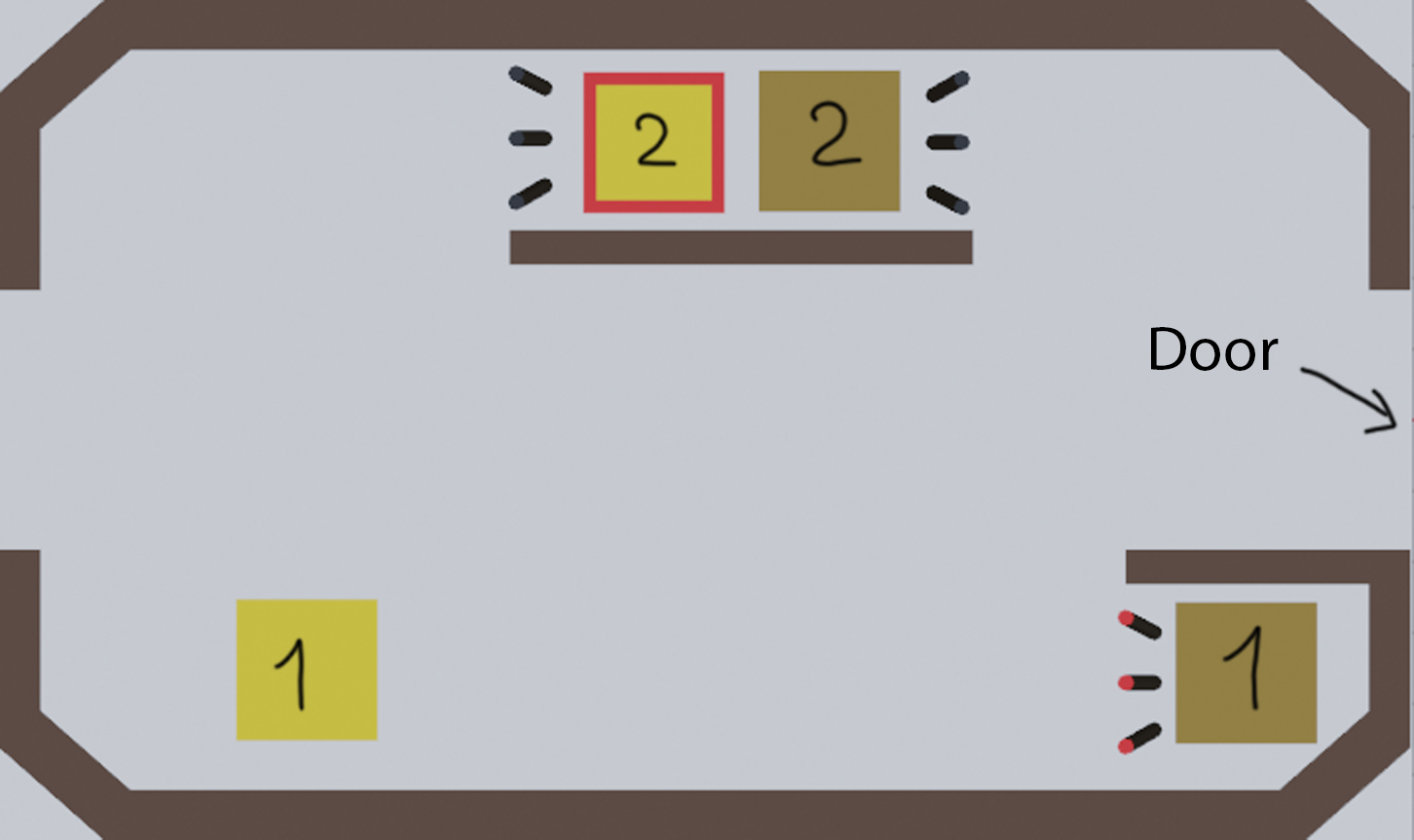 Conclusion
For this fifth week, we showed you some of the level designs of Diana's Lyre! Hopefully, Diana's Lyre will be released in June 2022!
We hope you have a great day, and until then, see ya!