The time was long... but now it is finally done!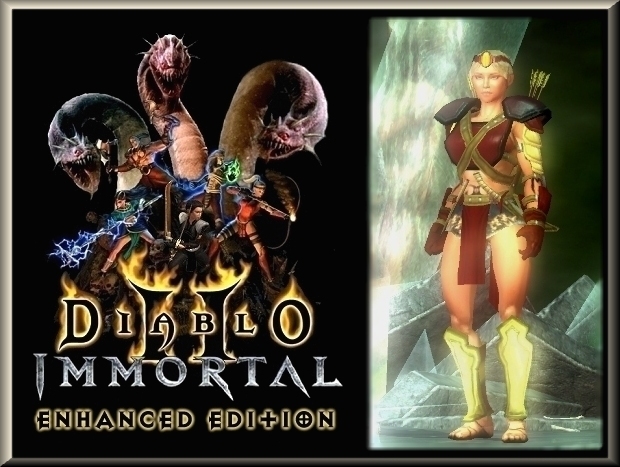 ---
The definitive Diablo-inspired mod for TQIT.
Five years in the making, with two years worth of enhancements after the last official release,
Diablo 2 Immortal is back with a MASSIVE update that improves... EVERYTHING!

MORE real choices and variety through new skills and even better balance
MORE glamour and immersion through improved effects, animations, descriptions, sounds, textures, ...
MORE tough challenges from unique and intelligent adversaries
MORE items, item sets, recipes, relics, secrets and bonus stuff to find
LESS bugs, imba exploits or things like useless equipment stats
MORE special features like Immortal allies, extra-large stash, and gambling
On top of that, the attached ENB Mod makes it all look awesome by adding modern post-processing effects to the TQ engine.
And everything still a loadable mod that will not change any of your original files!
The detailed list of improvements would blow the boundaries of this post, but you can get some impressions from the Development Thread or the Image Gallery.
---
---
There, you will also find a pre-merged Diablo 2 Lilith version, which brings the new improvements to the amazing world of Jalavia.
Enjoy!