Salutations everyone. We are still alive, all thanks to our new member: M.P. He's been working hard, quickly learning the arts of modeling and texturing, and thanks to that we have resumed work and have plenty of new stuff to show. we ain't gonna show it all at once though, no one likes a massive spoil.

There have been some changes to how factions work in our plans, but that is a subject for another time. For now let's focus on showing one of our new beauties:
The XD-2 Hermes Dropship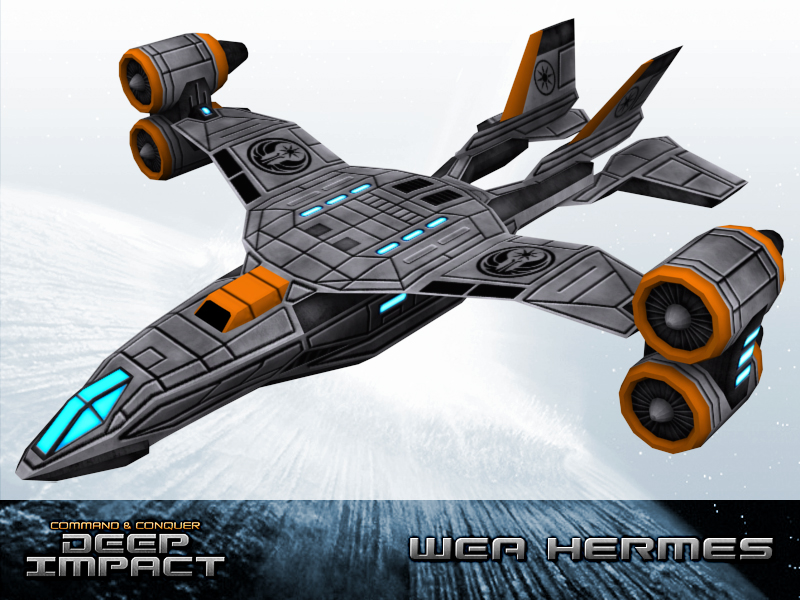 The Experimental Dropship model 2, also known as the Hermes, is the pinnacle of WEA VTOL transport technology. Capable of landing and taking off from anywhere, even WEA orbital stations, the Hermes is WEA's fast response transport solution. Developed under the guidance of the WEA Mechanized Assault division, the Hermes provides tactical transport capability to WEA field officers, dropping anything from Nexus Cores to Spartan Tank Drones, anywhere in the world. Fast, decently armored, and with a large cargo capacity, this dropship is the military FedEx of the WEA.
The Nexus Core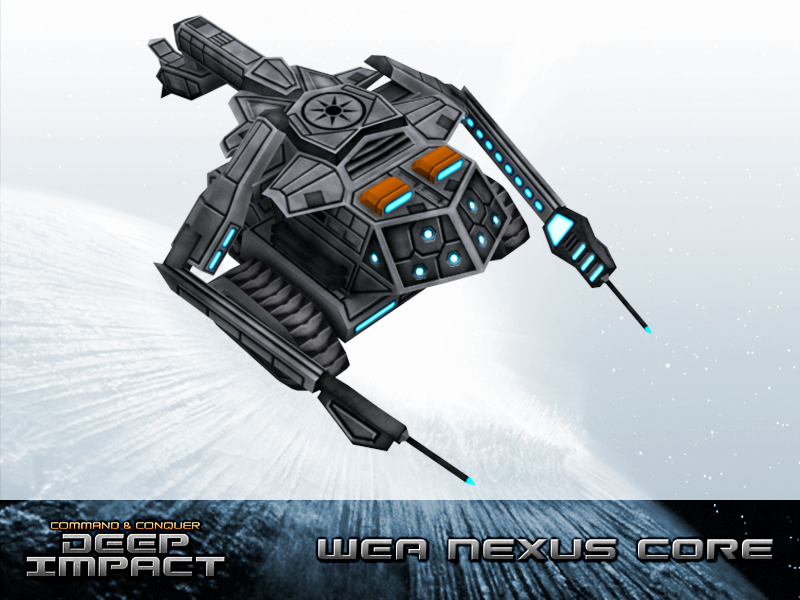 Though safe within its borders because of its massive network of sophisticated defense systems, the WEA had difficulties securing neighboring areas for use as tampon regions. In response to this, WEA High Command issued requests for multiple area denial system designs that would enable a small amount of troops to hold on to a location until reinforcement arrive. One of these systems is what came to be known as the Nexus Core.

The Nexus Core is a massive drone hive that can quickly deploy into an automated forward defense outpost. Each component of the outpost is a drone capable of autonomously positioning itself within the outpost architecture, thanks to a highly advanced AI system. Once the deployment command is sent, it only takes the Nexus a few minutes to transform into its Outpost configuration. However, This marvel of science doesn't come cheap. A number of its components can only be manufactured within a specialized factory located in the main WEA HQ, so the cores have to be flown to their final destinations via dropships. Furthermore, The cores are fragile until they are deployed, so access to the Nexus, is only given to high ranking officers who are competent enough to not use them recklessly.
The Nexus Forward Combat Outpost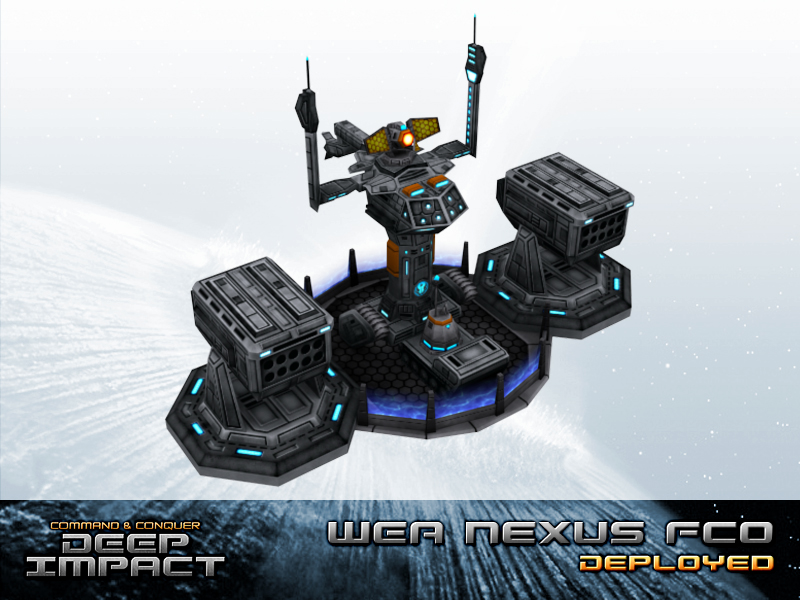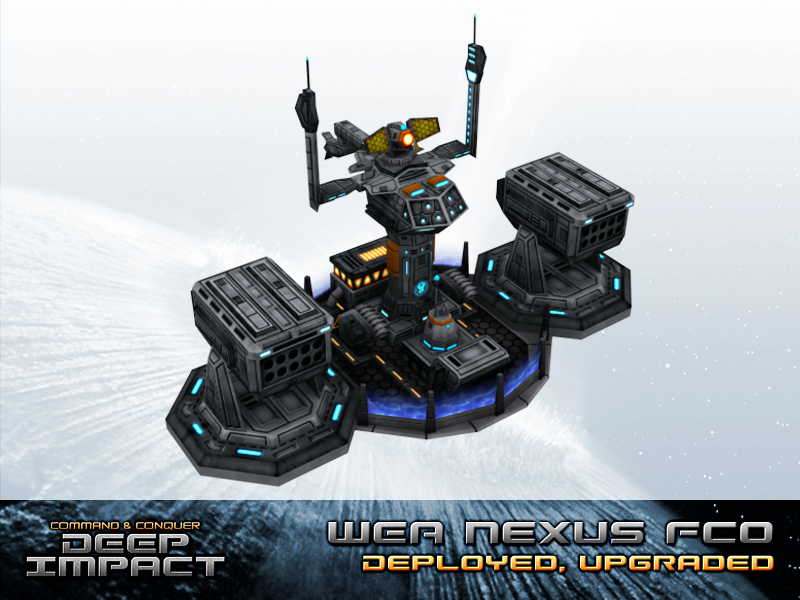 Experience taken from years of war on all fronts, coupled with highly sophisticated nano technology, provided by the Cynopolis Corporation, and advancements in Solar Reactor technology, culminate in an advanced mobile outpost that can support both defensive and offensive strategies known as the Nexus Forward Combat Outpost.

Equipped with a massive nano-field generator that can repair any friendly vehicle, aircraft, or structure, 2 massive HE missile batteries, and an Aegis anti-missile point defense system, The Nexus FCO, more commonly known as the "FuCk Off" outpost to the WEA grunts, is the WEA's ultimate area control system. The outpost does require quite a bit of power to function, but can be upgraded with a small fusion reactor which allows it to generate its own power and more.

Well this is it for our update this month. We hope you enjoyed it. Stay tuned for our future updates.