Today we want to introduce you some progress on mod. It's not dead.
On this week we released a new mod that we have been working on last 4 months - 1992 A Dying World, a multiplayer mod in alternate universe of ongoing cold war. Mod will continue to develop. We also announce that we will continue our work on Dawn of the Dead mod:
1992 A Dying World release created for us a working and convenient platform, so we ported DOTD on new base and overhauled all stuff: interface, sounds, visual. Also we have added more vehicles, weapons and will keep adding more. We did a lot of work on resource optimization and bug fixes. Old mod size was 9 Gb, now reduced to 4 Gb. All assets has been fixed and optimized.
---
We've finished work on NYPD models: police officers with shirts and jackets, and Emergency Service Unit officers, with some gear. You can see it on the screenshots.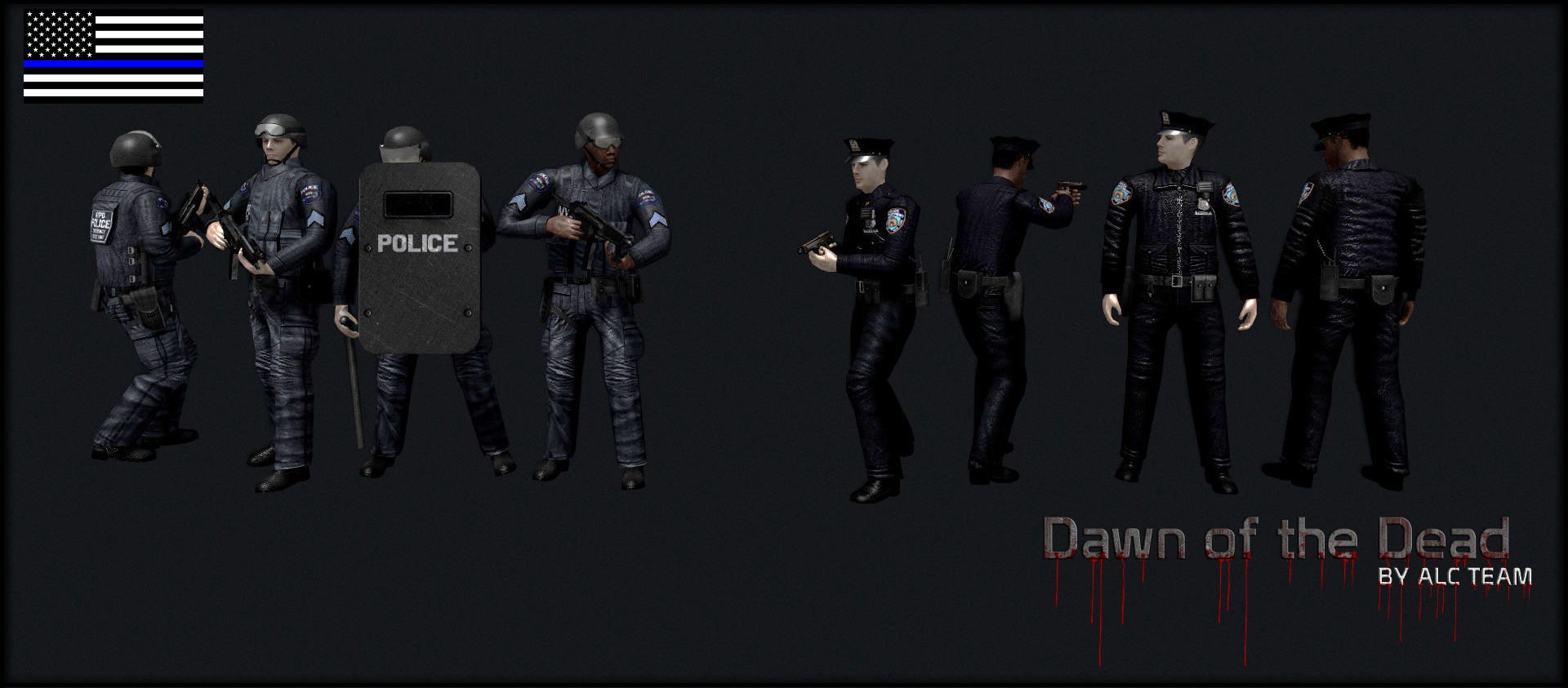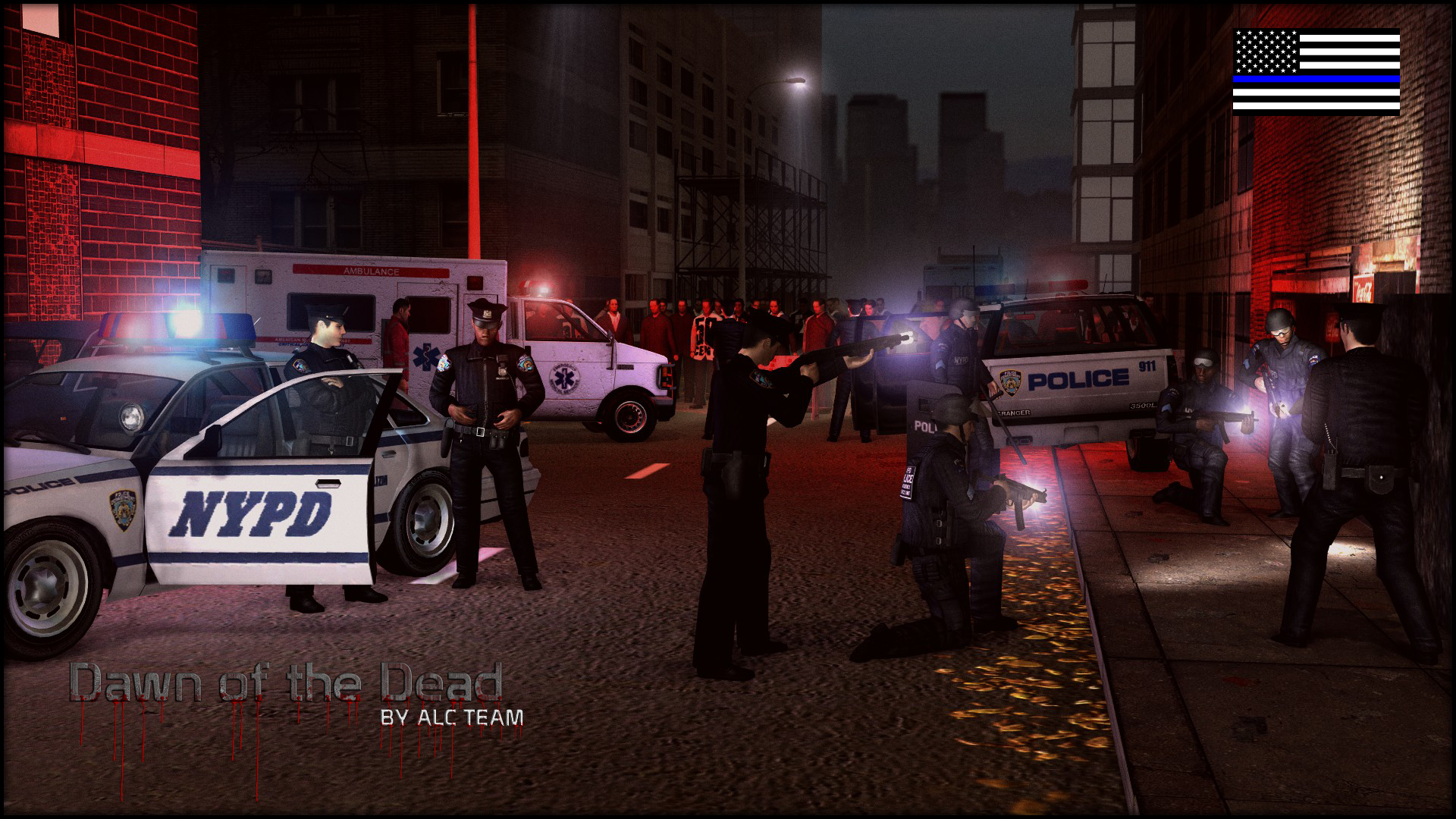 Also take a look on a new weapons. Almost all weapons is includes a flashlight, which works only on dark time.
---
Our plans for next big update is:
4 missions for main story campaign;
Rework all human/infected models & add new types;
Improve code of the infected.
---
Discord
We have a Discord channel, where we're posting all progress and WIP stuff, so you can join us and check mod progress and talk with other people.
Thanks for your attention and stay tuned!
Sincerely, ALC Team.