So the Summer is over and we have tons of stuff going on!
New Features Added
Today we wanted to share an update on the progress of our production.It's exciting on how the development has gone through the summer. We have a lot of assets added and changed to fit with the visual tone we want. Another big imporvement and addition to the pre-alpha is that we now have implemented a loadout system where you add your built mechs into a loadout bar att the bottom of the screen. There you can add how many drivers will be added to it and in turn be used as armour teirs in battle.
Another thing that we are really excited about is that the new card system is in place where you select your deck of Commander Abilities. These can be used in battle with Commander Points and help you out with everything from armour placement on the arena to attacks from the sky!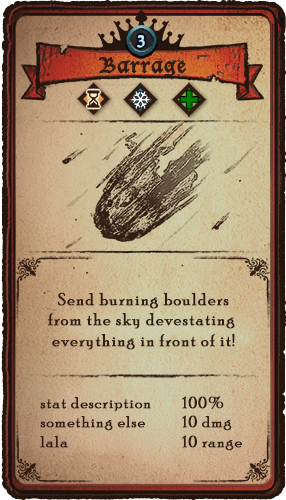 Gameport

We are also proud to be a part of Gameport now!
An incubator based in Karlshamn that help smaller game companies to grow and build the game they always wanted! Together with Gameport we have layed down a strategy for how the devlopment will work the coming year and a plan on how to get the funding we need to work fulltime.
For more info about gameport check out the site Gameport.se
Making of our Concept Art
If you havent then subscribe to our youtube channel for new videos! We just uploaded a making of Nodian Wasteland concept with a new piece of the score attached to it!
Thanks for all the great feedback and support! Please if you want to talk to us dont hesitate to write to us!