We fellt that it was time to tune the editor a bit just to get the "random" level selection working.
We want to be building levels more dynamically than just creating everything in maya and exporting it in chunks.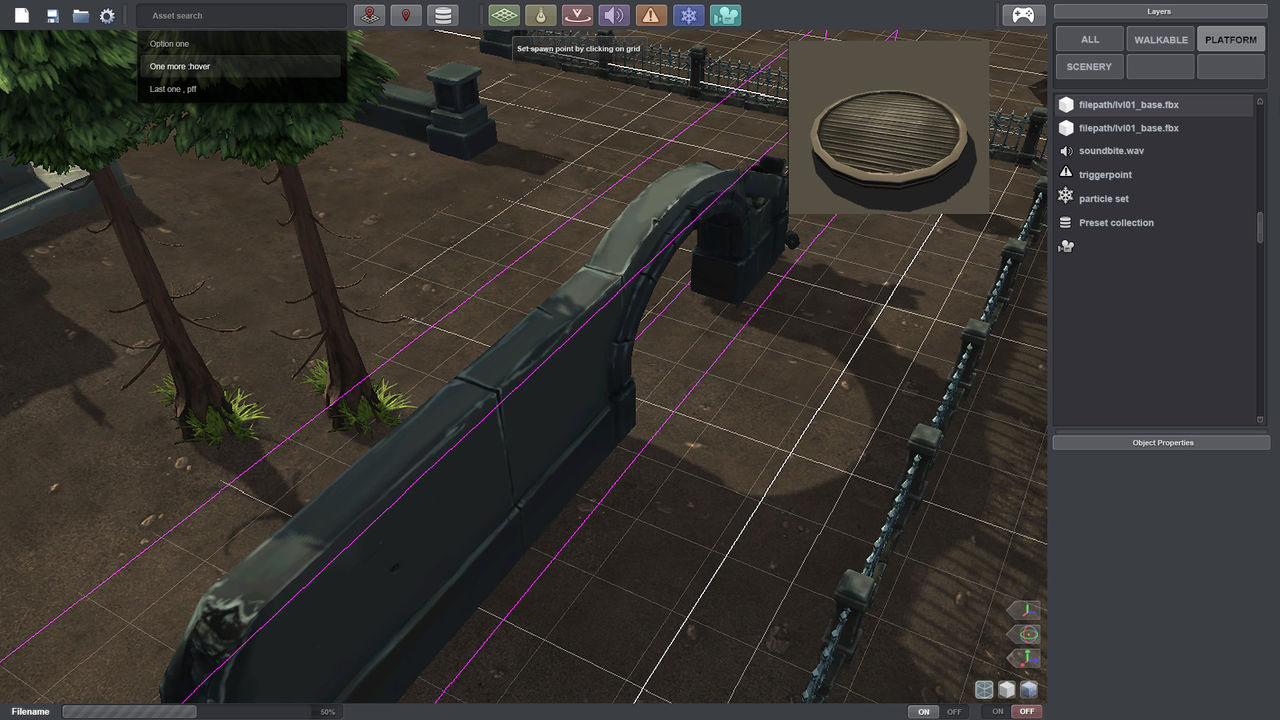 Now Martin can export assets as tilable things such as ground tiles, walls, pillars and so on to assemble later on in the editor. This leads to less work for Kristoffer on the level creation side and he can concentrate on actually fine tuning the engine and gameplay.
We now have a more smoother release of the alpha so people who are invited and play internally have a smaller and quicker file to download.
Thanks for following our progress! We hope to come with more info about Acaratus as we go along.
follow us on twitter and facebook for latest news on how we are doing.
if you havent dont forget to vote for us on Greenlight!