Hi everyone, its been long time since last update. i just want to mention that story is already written for this game. me and another writer are working on screenplay and characterization. we are estimating that there will be minimum of 50 different types of enemies each with their own abilities, weakness, backstory, purpose in the game etc. that's only for forest environment then there is sci-fi city.
Each enemy has its own habitat. below are the in-game screenshots of three different habitats for three types of enemies. post effects are not completely added to this forest environment. we are going to show this in crowdfunding.if we get funded, we'll make environment much more better than this.
1) Tree type enemy habitat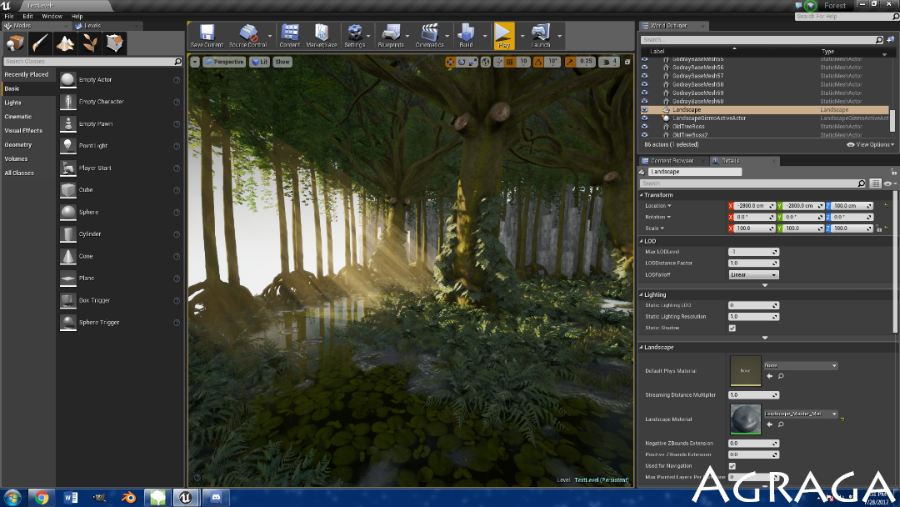 2) Stone type enemy habitat
3)Organic type enemy habitat
This is for froggy creature in sketches.
We have mixed first and third gun in the below image.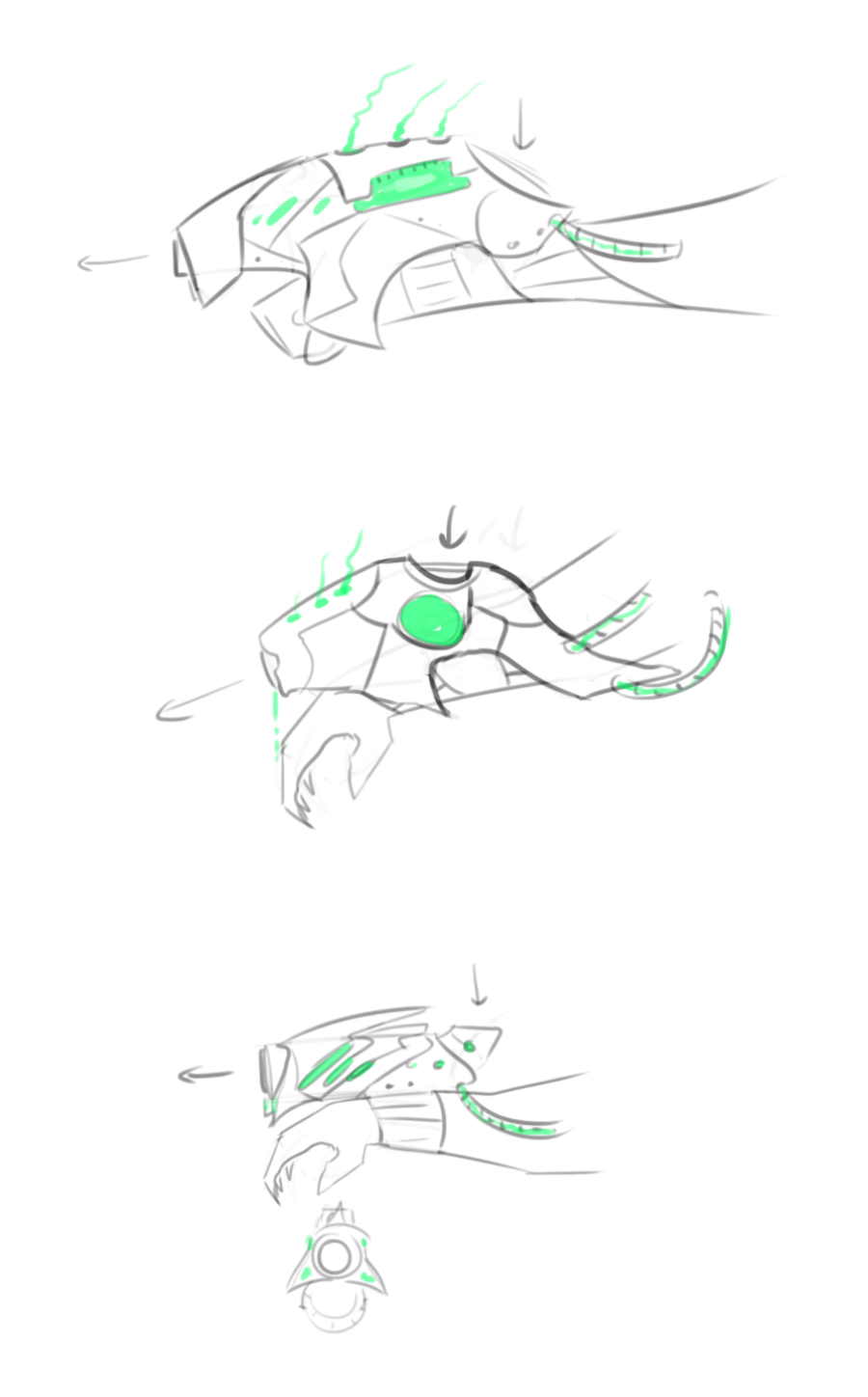 and came up with this weapon
we are going to start crowdfunding campaign in few months(may be next year in march or april). if we get funded, we'll release wiki for this game.i'm planning to release official announcement trailer for this game in 1 or 2 months.it became very difficult to move this game from concept stage because of lack of 3d artists. so i started patreon by which i can hire 3d artists. if anyone interested can support us or you can follow us on social media and share our updates.