This week I finally began to work on visual improvements. I mean, internal stuff is very important, but it's very difficult to share a progress about it, because it's, well, internal. This week I got rid of few TODOs I left for myself before about optimizations and future refactoring.
As you remember last week I added LCD displays to inputs and outputs and made them change their values after choosing active dataset. This week I've added some color to them: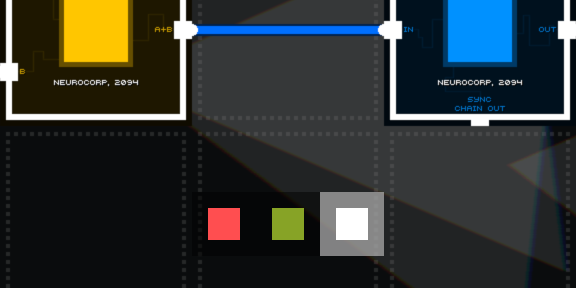 Improved datasets indicators in their natural habitat. Left to right:

> processed dataset, incorrect;
> processed dataset, correct;
> unprocessed dataset

I also improved LCD displays by doing the same thing to them: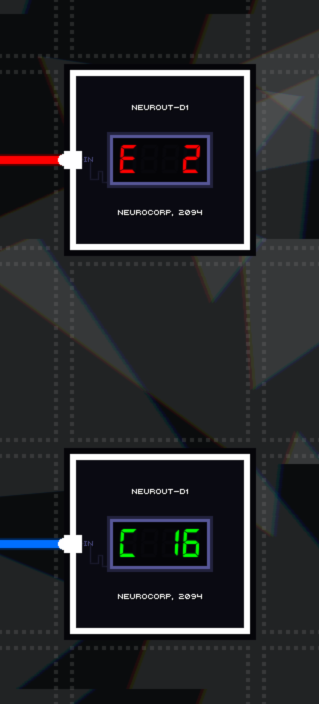 The top element received the wrong result,
the bottom one received the correct result.
Of course, I didn't forget about colorblind people and I18N, so I'll add checkmarks and cross to both datasets indicators and LCD displays very soon. I also think that LCD displays should show received data after execution, not the expected result. Or I should somehow toggle shown data, so I can see what data I want and what data I got within few clicks. I'll think about it.
But what's more important and exciting is that I've added circuit emulation animations! They were removed after I decided to revamp emulator and now I finally returned them:
And for the last note, here, compare how game looked back in December 2014 and how it looks now:
December's NeuroIDE: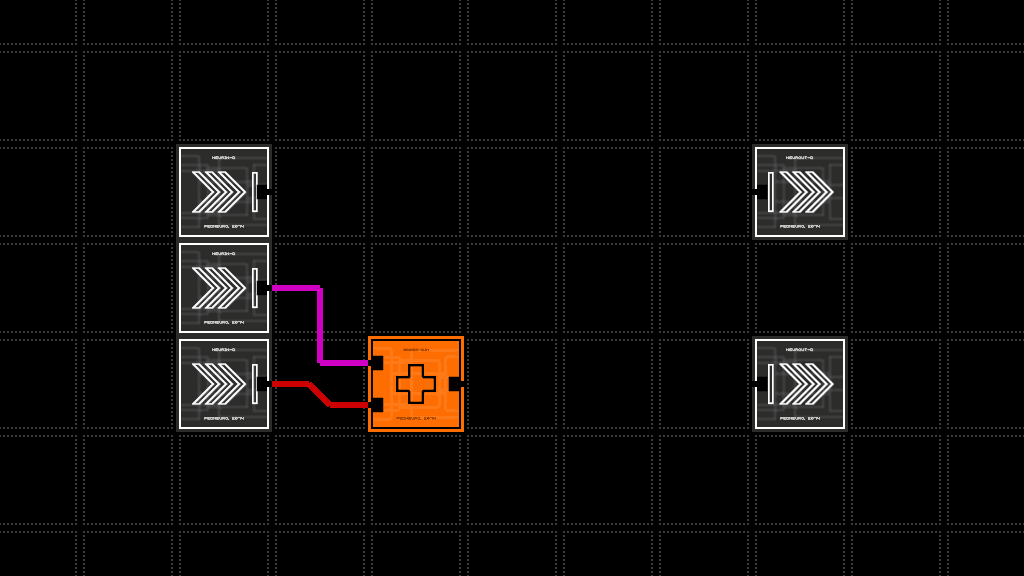 February's NeuroIDE: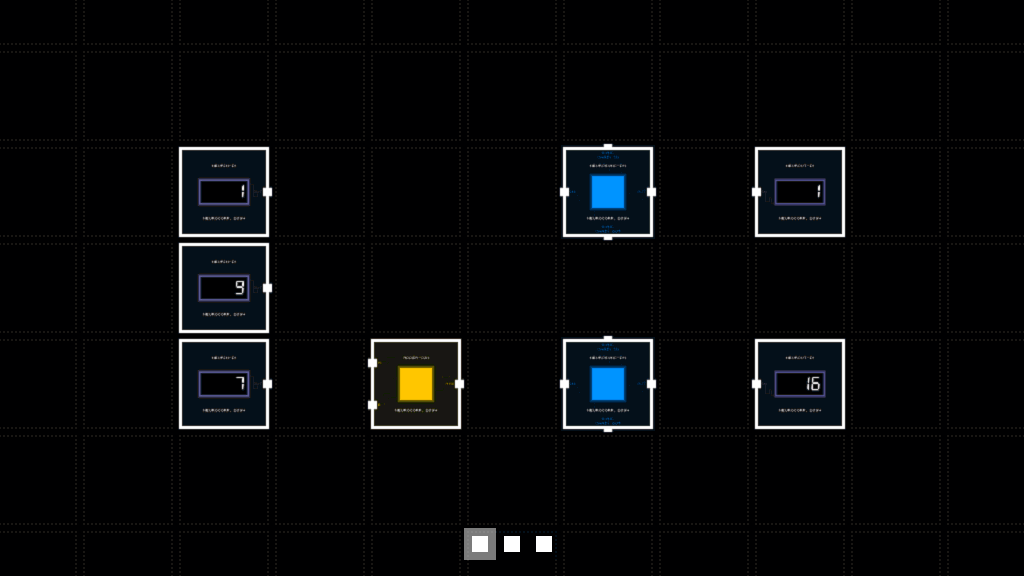 Much better.