Well, now, we can work on the "Take" animation from the front!
This animation requires some perspective, because our dwarf (here: "Le Petit"), leans forward and then leans back.
To do this, we need to think that our dwarf will be taller as he approaches the screen.
Our roughs should be very simple. Everything starts with a simple sphere.

But before that, to make the movement more natural, we will start by making our dwarf lower his head, as if he wanted to look at the object in front of him. Here we have drawn 4 images.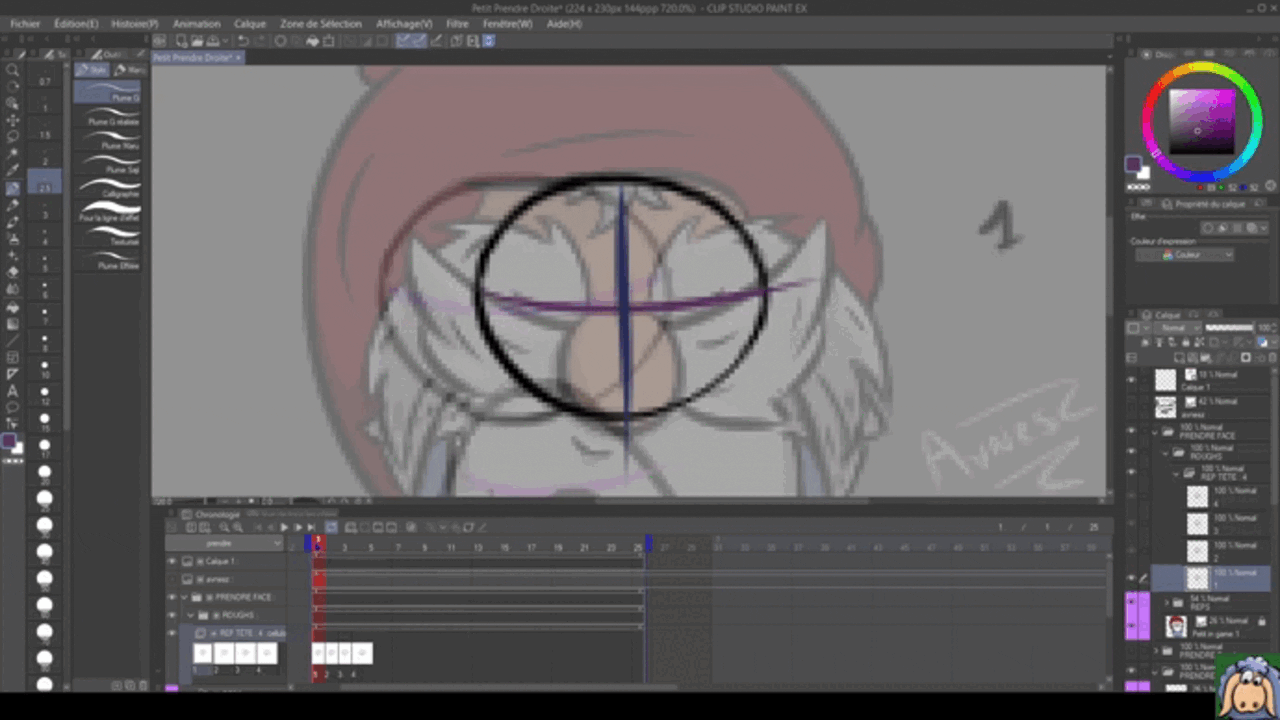 And now, our dwarf can leans forward. So, our sphere becomes larger. Here, we have added 4 additional drawings.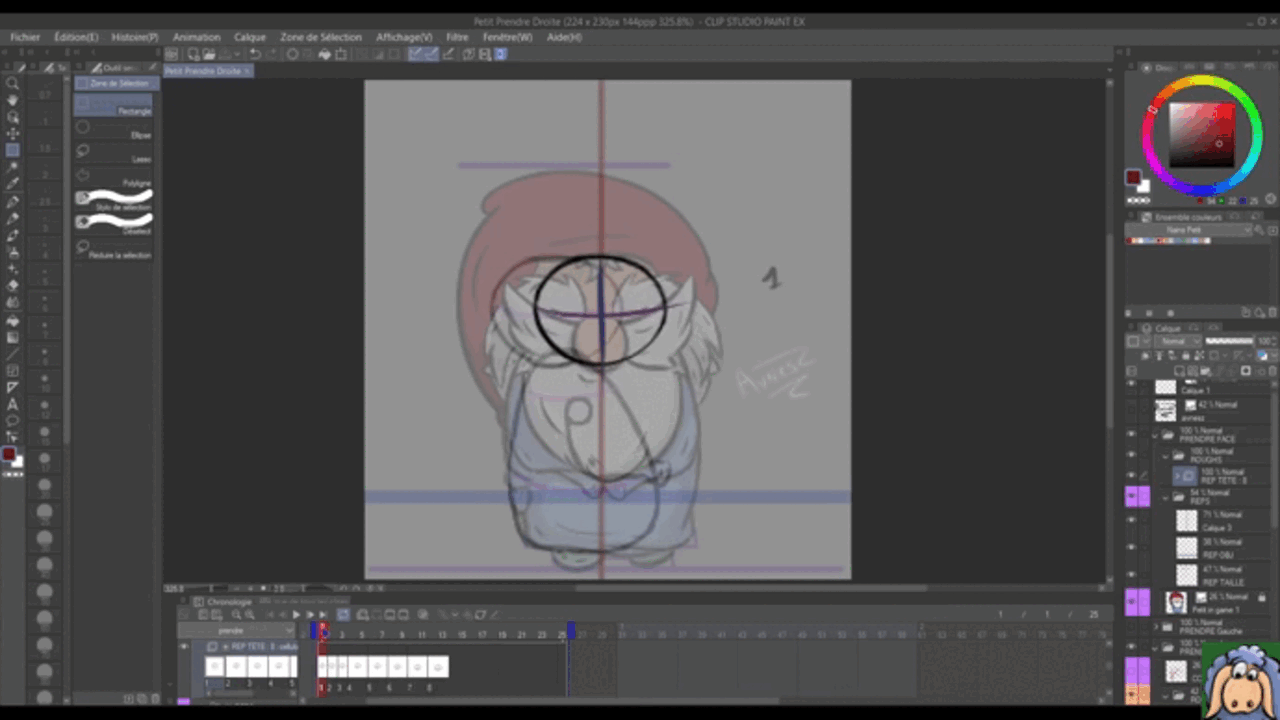 We'll do the same with the body. We'll simplify the form to get started, while respecting the number of frames.
Next, we can draw the details! We started with the nose. Our dwarfs have very big noses! :)
On these details, we will apply the same rules.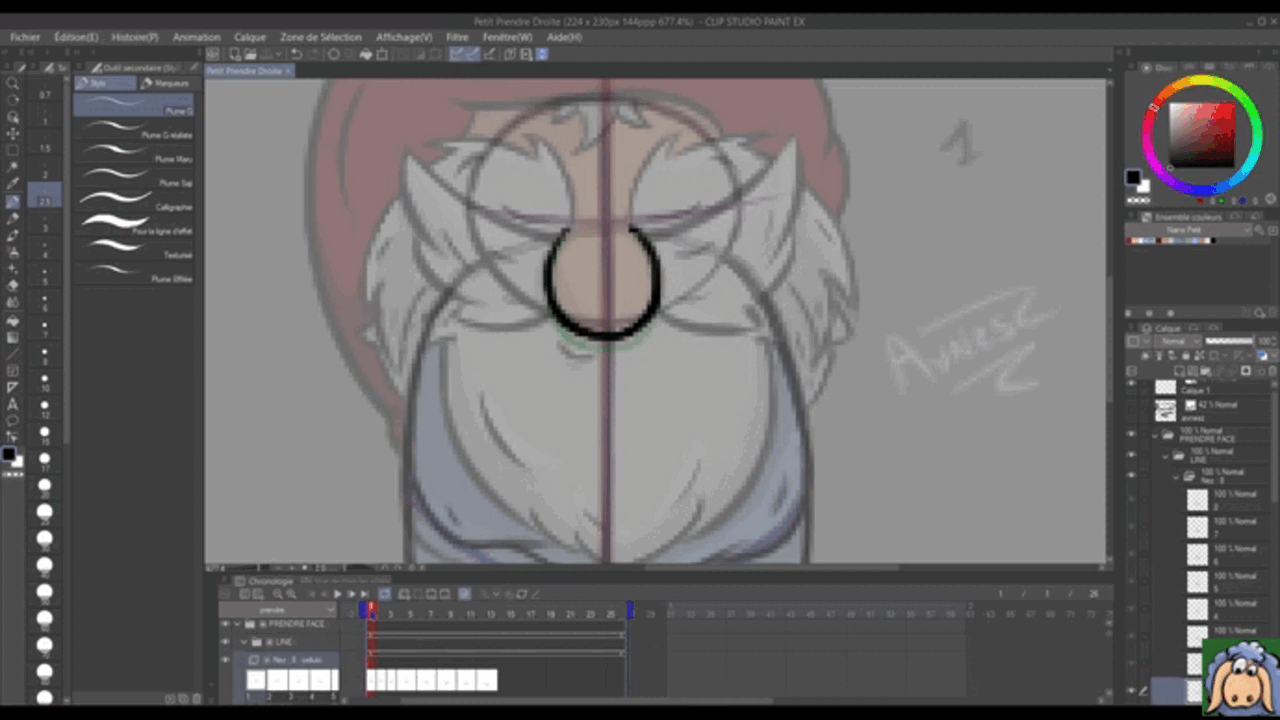 Now we just have to draw all the other details of our dwarf!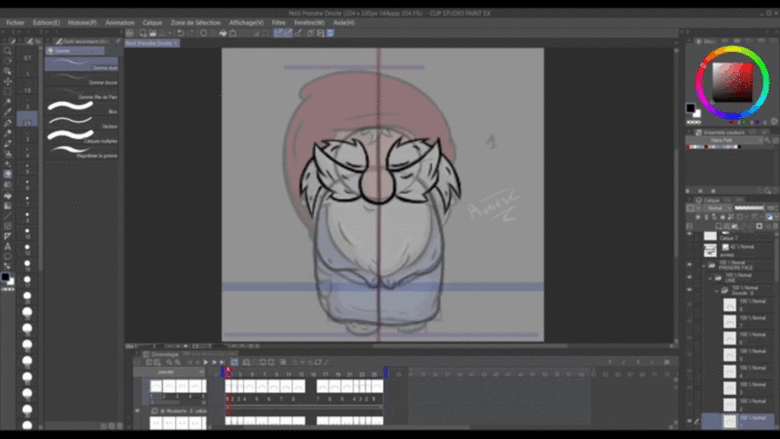 Until the final result: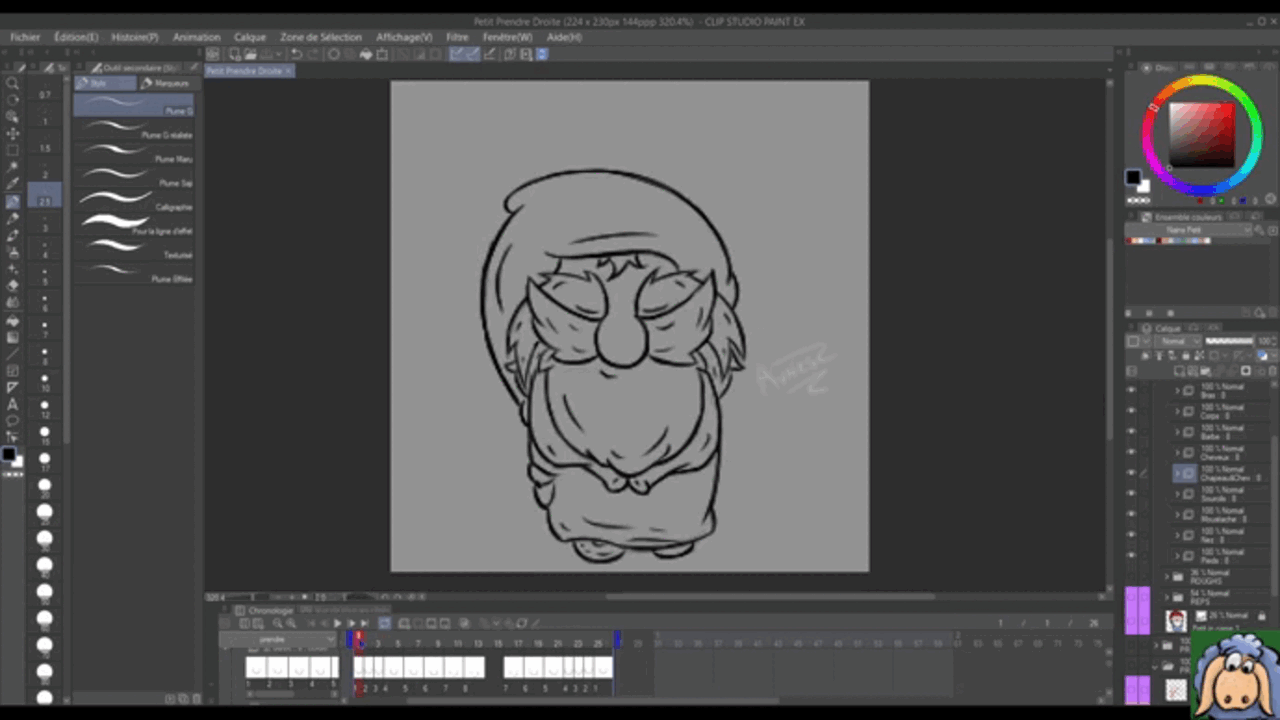 And here, my final timeline, with all the drawings just for the lineart: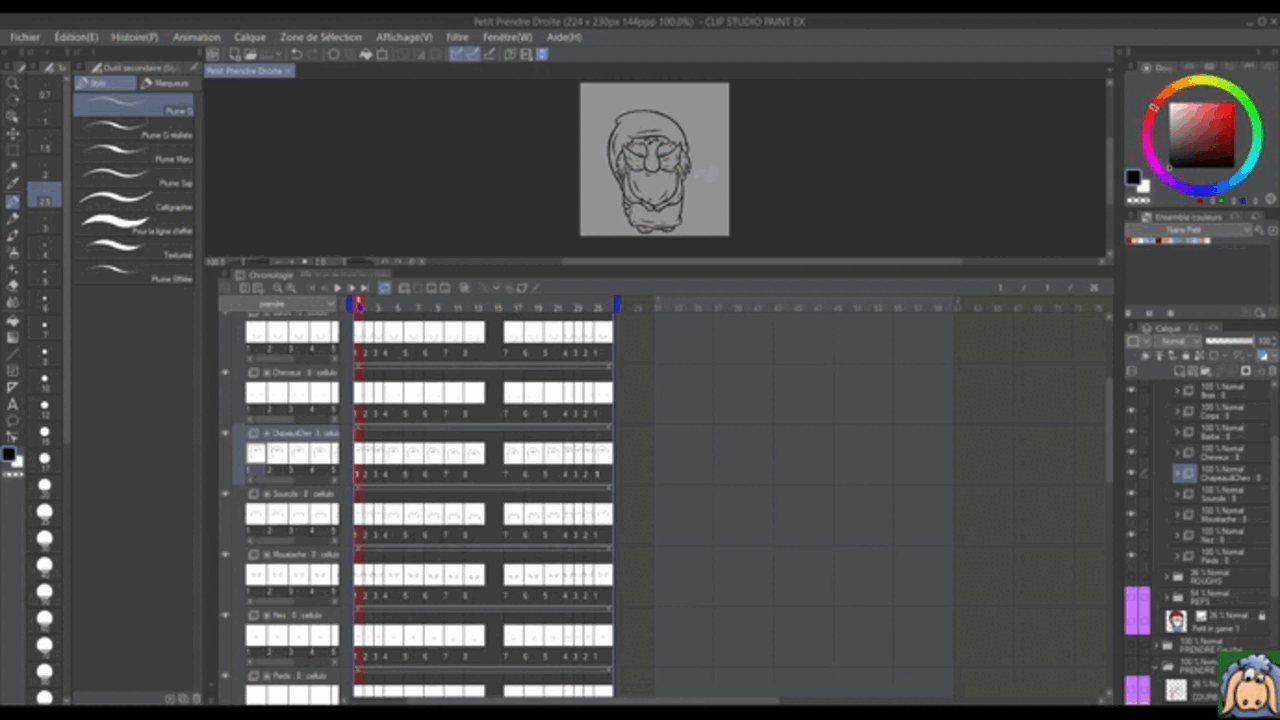 So, it's the end! I hope you enjoyed this article! If you liked it and would like us to make more, please let us know! Subscribe, comment it, share it, show us that you are there, it will encourage us a lot!
You can also make a donation on our ko-fi page, to support us and finance the development of our next game: 'Les Nains du Nord"!

Thank you! ♥