It started several years ago. It was 2007 I think. The beginning of my side-career as a game developer. At that time, me and this great friend wanted to develop a game for cell-phones. They weren't called smartphones yet, however several cell-phones had already Java on it. So my technology of choice was J2ME. It was hell. but whatever.

What matter is that we had came up with this really original idea, with a very interesting setting. We wanted to do a game where you are the dungeon keeper. Guarding your home against the invaders that would eventually be called heroes.It's still they against you, but this time you are the other side.
Of course that as the defender side, you use the "terrain" to your benefit. But it wasn't meant to be like a TowerDefense (I don't think it was a popular genre at that time either). On this game and as a dungeon keeper, you would be able to change the dungeon as you see fit, to make easy for you trapping the invaders. Cool, right? [1]
But wait, it gets better.

We wanted to give it a proper setting, and inspired by the short story "La casa de Asterion" (The House of Asterion in english), which reinvented the image we had from the Minotaur, we decided to show a different perspective over his myth. Also the Minotaur was the perfect image of a dungeon keeper. The name of the game? House of Asterion.

I couldn't find a screenshot of the game itself, the closest I can show you is a screenshot of our rough level editor.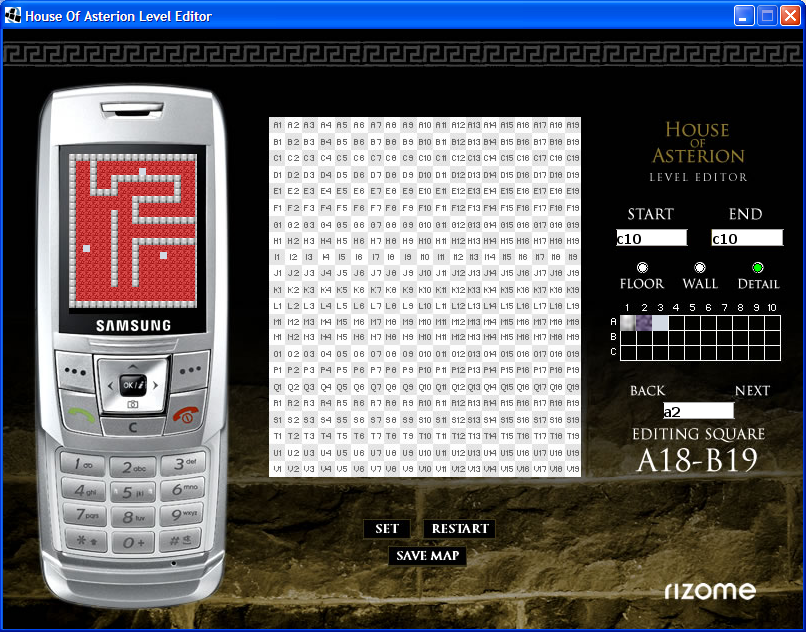 Well, unfortunately, as I told you before, the project eventually died. And several years have passed.
But on the beginning of this year, I was starting to work with a new gamedev friend. We were looking for a new game idea to work on, so we established some requirements as a framework for our brainstorm, and on that storm, the seed from before pointed green out. Inspired by the same short story, I brought up the idea of playing with the Minotaur on his labyrinth, he liked and I built the first prototype. The labyrinth now was procedurally generated.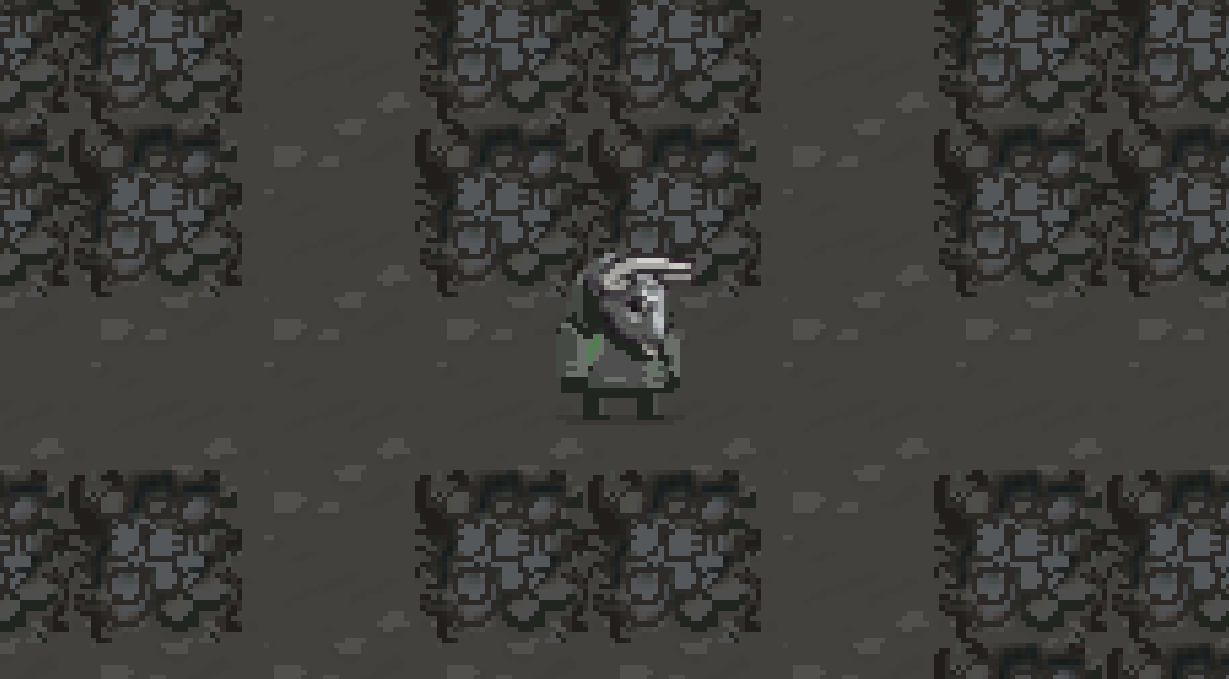 2D was cool, but we thought that we could reach a different atmosphere with 3D Walls. so it was done.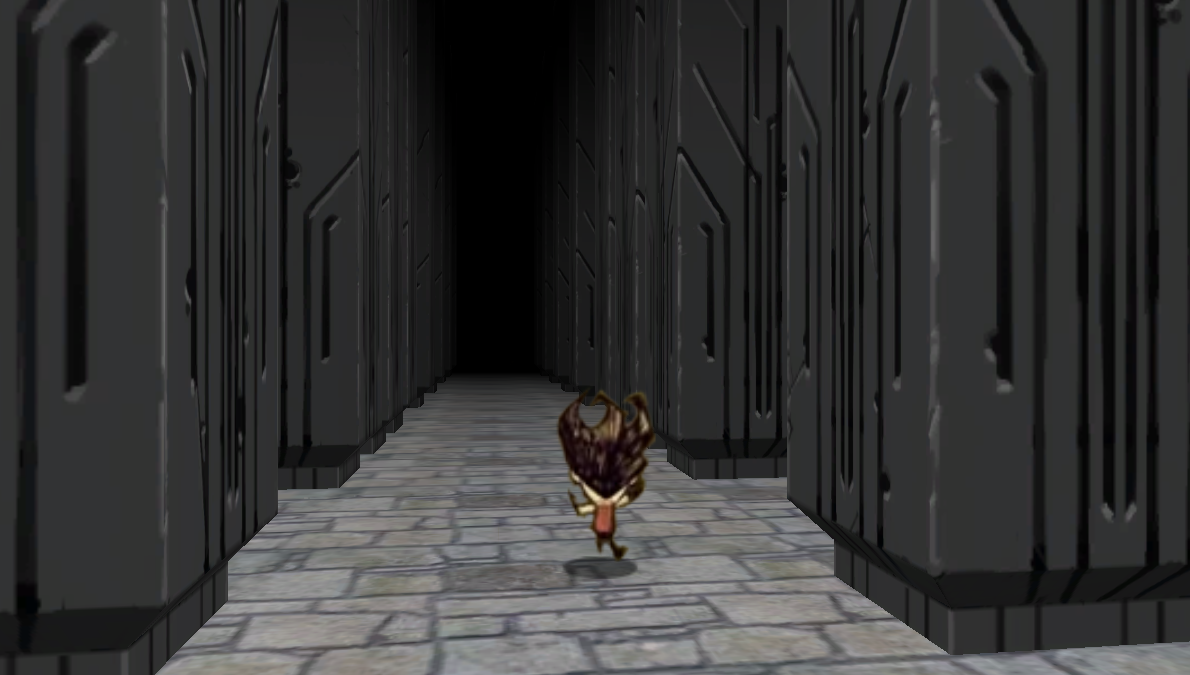 Inspired by don't starve, we though we could keep the 2d characters and still have good looking aesthetics. It was so cool that I used Wilson for a while at the first development stages. Unfortunately, my partner felt the need to pursue different projects so he left the game, and since I was also quite demotivated with the game myself, I stop the development.

After a couple of months though, the spark of the game hadn't completely fade out. So I decided to reboot the project. I had some new ideas, so I redesigned the gameplay and started writing a deep story around the Minotaur, which is coming quite nicely, I must say. I also found a new artist and a great music composer to help me bringing the envisioned experience to life.

And after so many prototypes and experiments, here we are: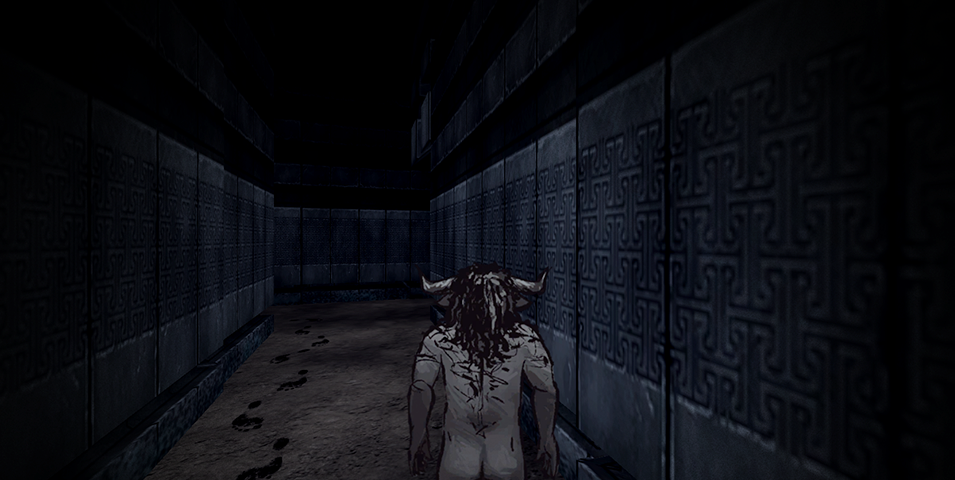 You can see more about the game on our indiedb home page.
We will be constantly updating so you can follow our progress.

Cheers and Stay connected,
José
@joserodolfo_f
@spinnerzeit
tumblr
facebook
[1] I just remembered that before the concept of a dungeon keeper, we created a concept were you would play only setting traps, but on the first concept you were the one invading, imagine something like the new Batman game series without the brawling part. I don't remember if it had influenced the dungeon keeper game directly. But it probably has. Interesting how ideas flow.