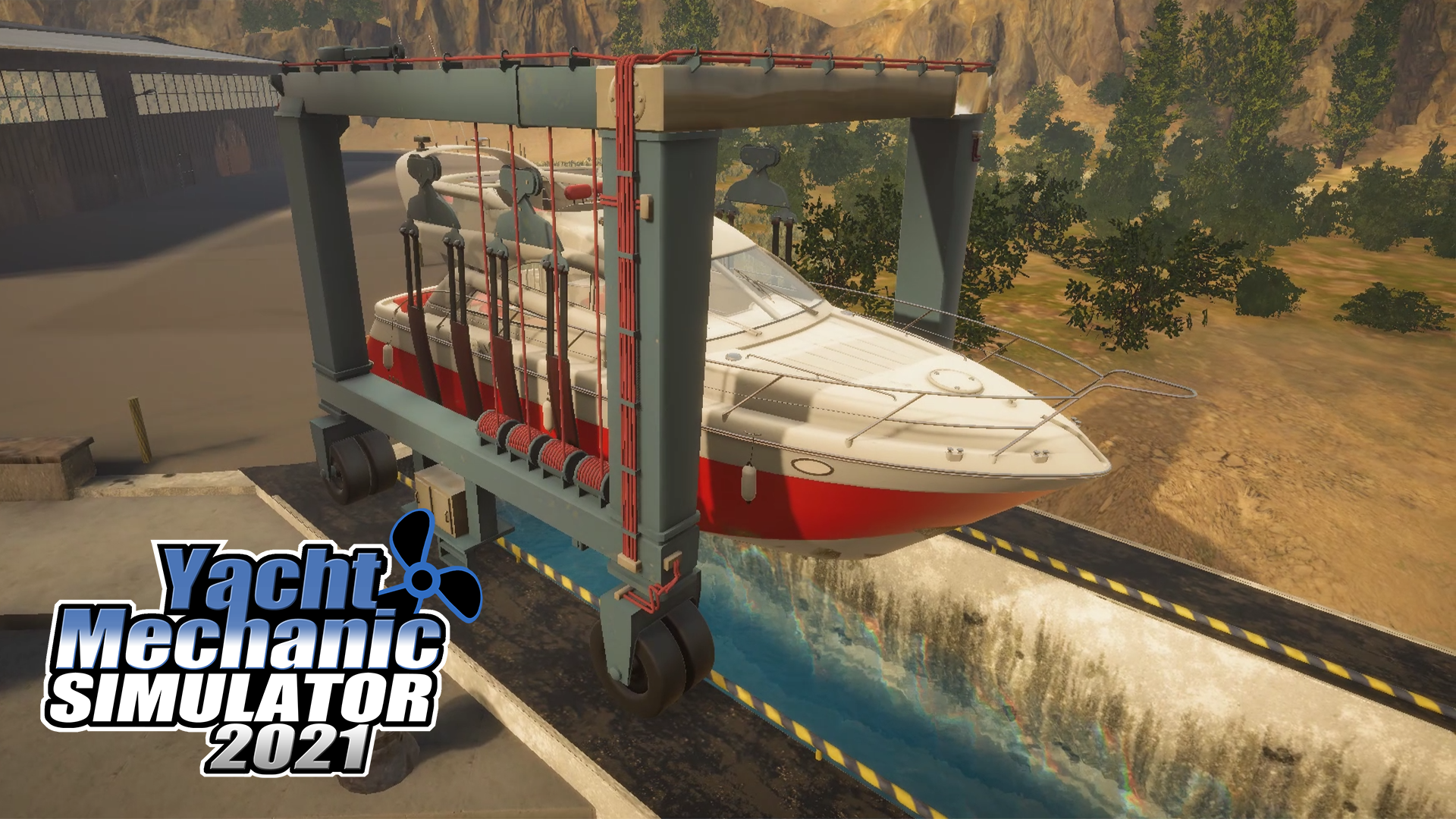 Hello everyone!
We just started a new year, which means a new update for Yacht Mechanic Simulator. Many changes will come to the game this time, so set your sails and hold tight! We're going on an adventure! However, if this is the first our devlog you came across, we highly recommend you take a look at the previous ones - about creating an enjoyable experience and about sailing mechanics development.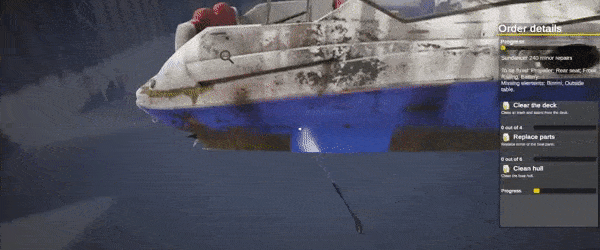 We're going to start our journey with an overview of the navigation system. After the last Steam Game Festival, we received a great amount of feedback from the players, which prompted us to completely redo the camera settings. Earlier, during the yacht renovation stage, our game used predefined viewing angles, which sometimes made it difficult for people to get a good view of the part of the boat they were working on. We decided to replace the automatic camera with free control so that each player can adjust the perspective to their own preferences and convenience. After those changes, some in-game mechanics ended up being easier to implement, while others became more challenging. For instance, the deck washing feature - it took some effort to combine the new free movement of the camera with the way some tools are controlled.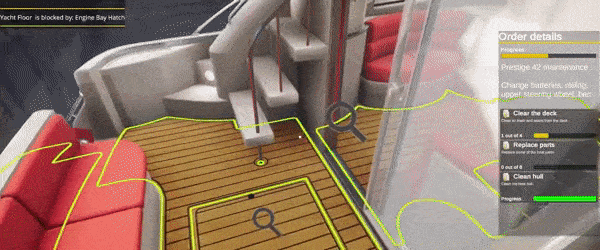 Renovating yachts is supposed to be fun and it's our job to make sure you don't get bored easily! When doing research on real boats, we were surprised by how many elements we could tinker with. Because of this, we decided to include more interactive objects. We believe that giving players a chance to explore all nooks and crannies of yachts will make them more likely to return to their boats and discover something completely different each time. Such changes prompted us to implement interactive buttons into the game world, instead of leaving them as part of the UI. Last, but not least - we prepared a new cutscene for your first boat launch. From now on, the return of the Prestige yacht to the ocean can be experienced in a unique video clip!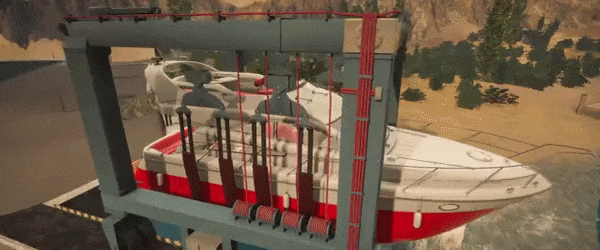 Oh, and probably you've already noticed some changes! Yes, we changed a name of the game by adding "2021" at the end. Now, there should be no doubt that the release of Yacht Mechanic Simulator is not very far away ;) Stay tuned!

That's it for now! We're absolutely excited to see what the future holds for our game and we're extremely happy to see you becoming part of this project as well!

Be seeing you!

Cheers,
Image Power Team