Hello everyone!!
Right now we're:
★ Writing diary pods to chapter 2 and 3.
★ Painting graphics to chapter 3.
★ Improving the zone-system.
We have a lot of writing to do including exploring quests and diary pods for chapter 2 and 3. The diary pods tells the story about the Pilot. They're fragments that forms answers about the Pilots' past, present and future. The diary pods for chapter 2 and 3 will be voice acted by Eric Reed. Eric Reed did the voice acting for the diary pods in chapter 1 as well.
We're revamping the zone system with a new and more dynamic algorithm. Previously we had a combination of haversine formula and simplex noise, creating a radial universe that stretched to infinity. Now we're building a more on-request formula with possible seeding support.
We have also revamped our internal tools. Now we can very easily add support for new stories, features and zones, on the fly. We've also painted some debris that will be dangerous for the player in chapter 3. Take a look: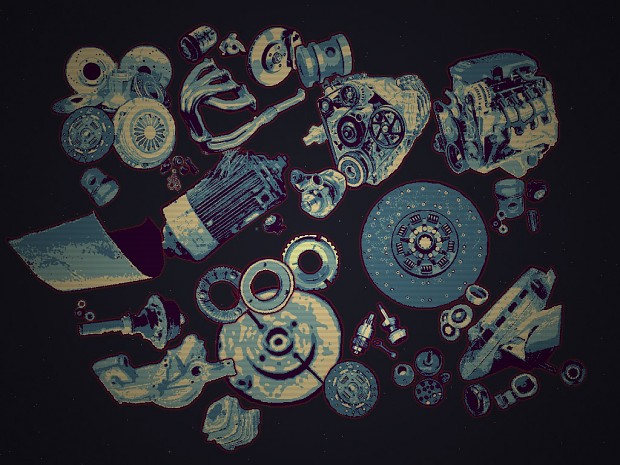 By the way, below are some pictures from our trip to Swedens' biggest mountain Kebnekaise. It's important for us to go outside our own world sometimes, and search for new impressions. New impressions keeps us motivated and inspired in our work!