We introduce 'Dash attack'
Generally, attack sequance is consist of 4 steps
unit selecction
set the destination to move
select attack button
and seclect enemy.
(Of cource, as a simple way, you can just select enemy to attack.)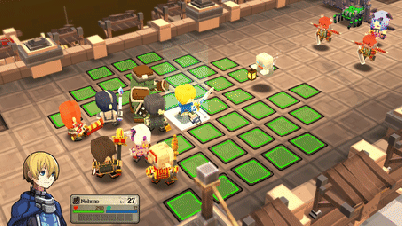 normal Attack. [showHD]
but if your character has dash attack ability, it becomes slightly different.
As you see here, your character can inflict more powerful srike, and it doesn't consume your SP. But it is only availiable when the ememy is more than two grids apart in a straight line. When you rush to the enemy in first phase of the battle, or when the SP is almost ran out, Dash attack can increase your strategic choice.
Of course, when you go with any choice in the battle, you will always take the risk. The hit rate of dash attack is pretty lower than normal attack and that leads following situations.
When your attack is missed, the probabiliy of enemy's counter attack is increased too.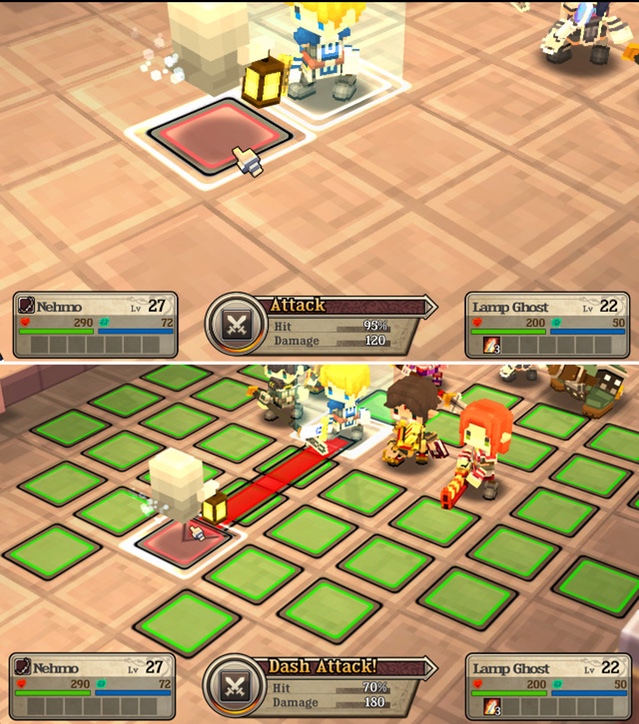 "Look At Hit rate"
2. ability & combination ablity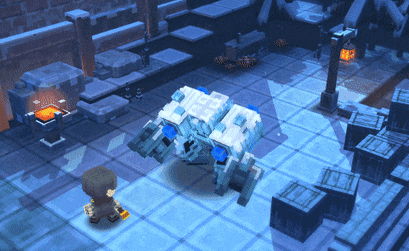 normal ability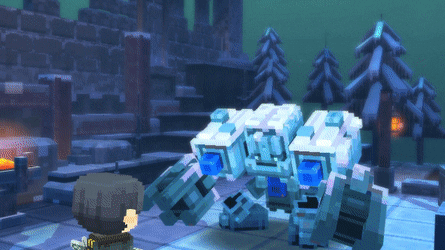 combination ability
3. bonus - new theme