Those abilities fall under one of the three categories:
Elimination - deals damage to the foes.
Support - protects your allies and makes them stronger.
Manoeuvre - weakens and controls your enemies.

Depending on the background, each character specializes in two of those categories. You can tell which by looking at their two starting abilities. The Hound, for example, begins the game with an Elimination and a Maneuver ability.
That is not all: over the course of the journey, your crewmembers can add 2 more abilities to their arsenal. Each time your character gains an ability, you have to choose 1 out of 3 randomly selected ones.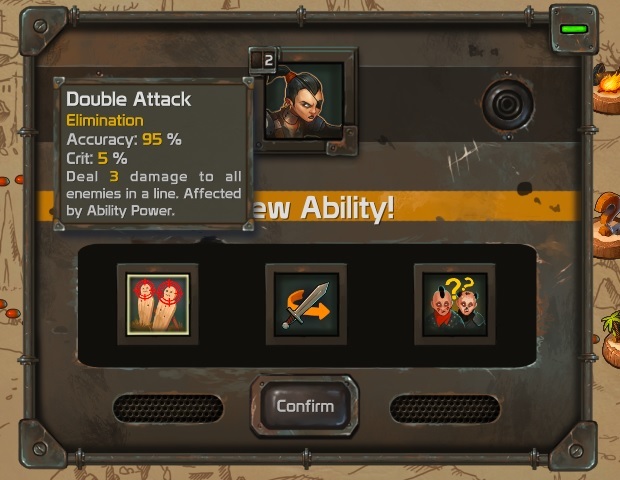 Those abilities will be chosen from the categories your character specializes in. It means some abilities will be not available and your character has to rely on their teammates to cover their weaknesses.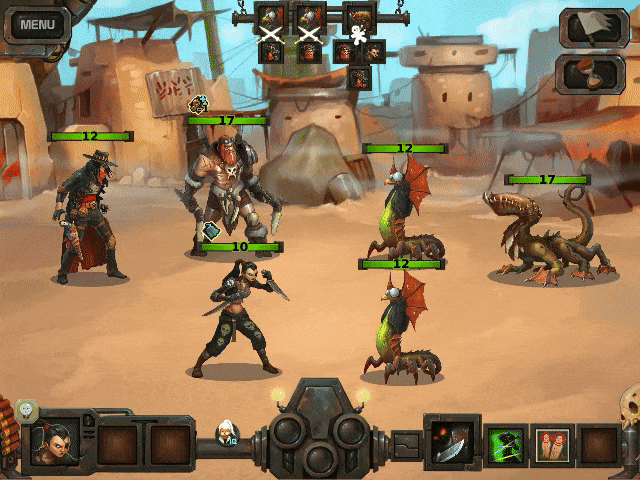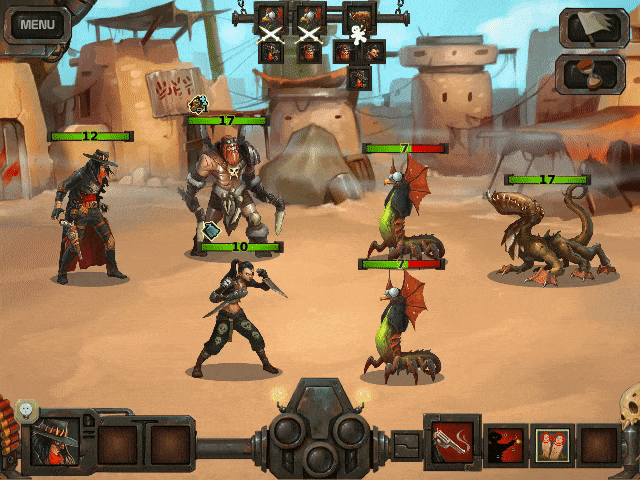 ---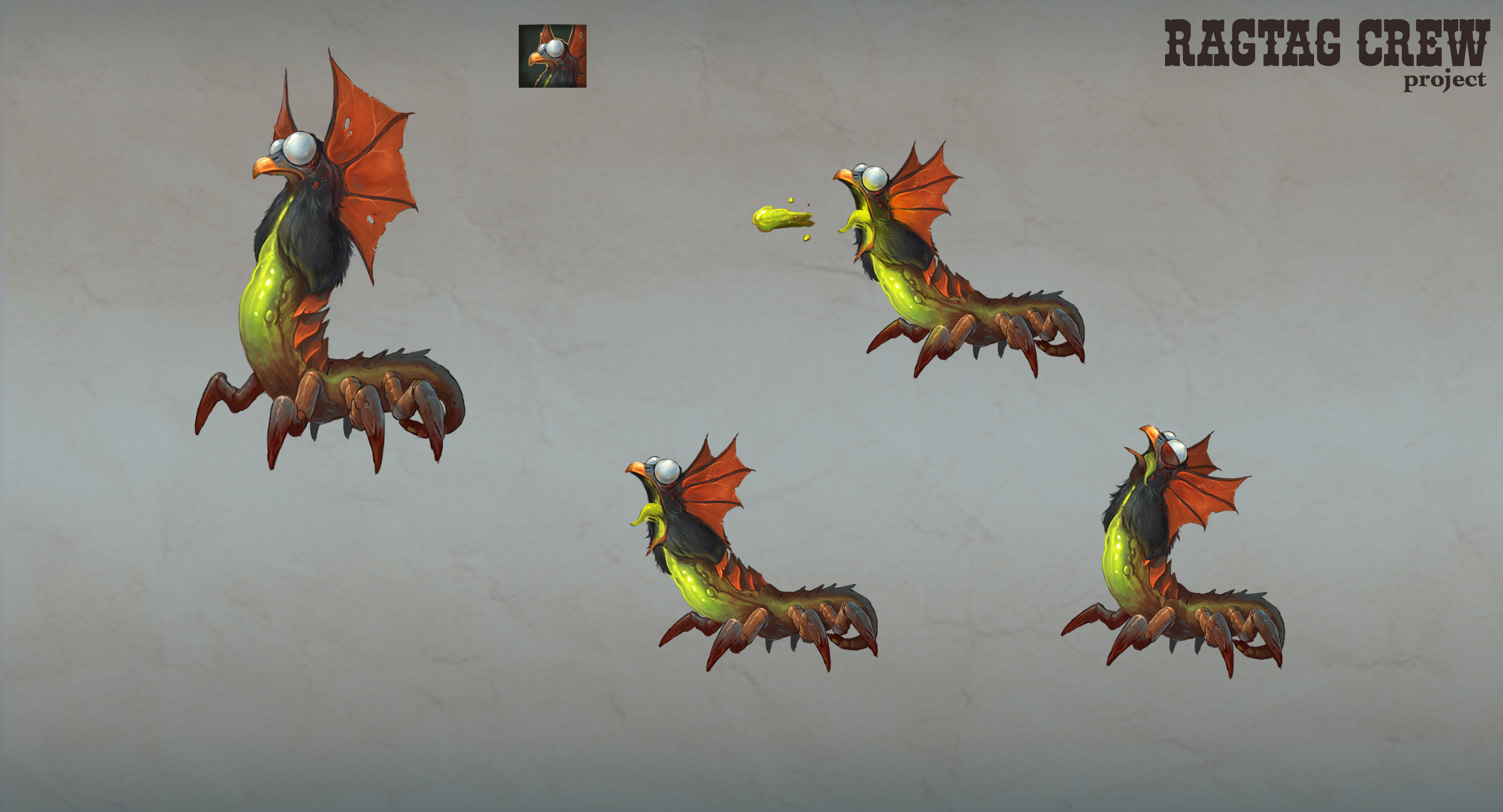 Despite the name, Venomous Lizards aren't predators and will not attack humans unless they feel a threat. However, if you decided to hunt one of these creatures, you better be prepared.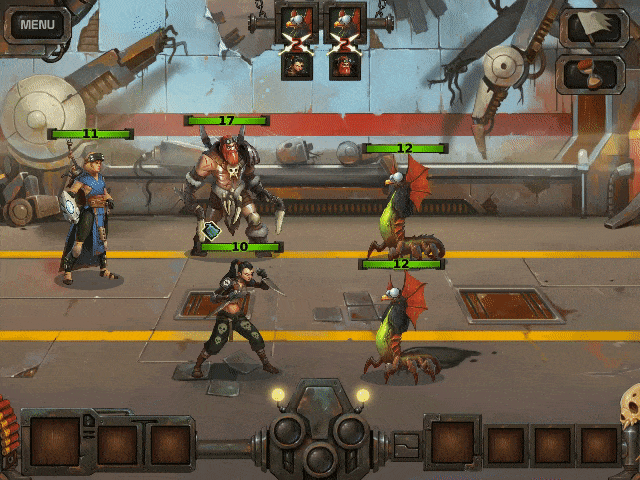 Lizard defends itself spitting out the venomous liquid in their enemy's face. If one of your characters takes damage from this attack, they will lose hp every turn until the fight is over.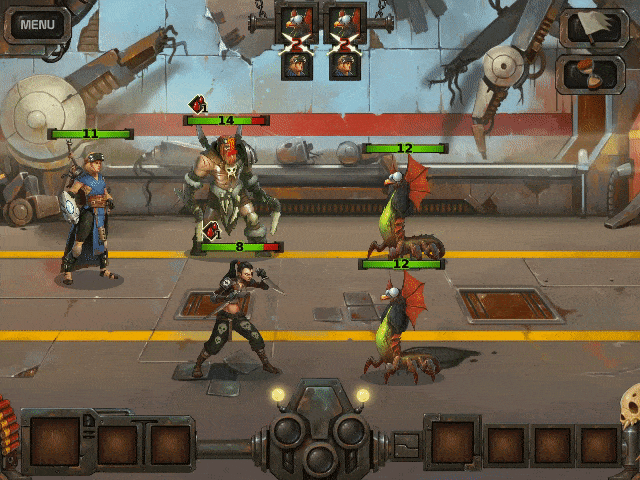 How can you get rid of poisoning? First, you can use a specific ability to cleanse a character of all harmful effects. Second, you can try to finish the battle quickly, so the crew members can treat their wounds.

If things go sour, remember - any additional spit attacks won't make things worse. Still, you better avoid hits in the first place.

Stay alert in the desert!