Hello everyone,
Welcome to the first devlog for Faraway Islands on IndieDB.
Because I made a lot (a lot for me at least :D) of new things and changes, I decided to show some of them in one article.
(Not every changes or new thing are listed below, just the main ones.)
---
> No more loading screens
First I rewrote island saving and loading. They are generated and loaded in the same game room now, so no more loading screens when you travel between them. Also added new sand layer under water.
(New system can handle up to 10 000 islands in one world, but I don't know If I let player to set so high value in new world creation menu, it would be pointless)
---
> Control helper
In alpha tests I realized that I don't want to explain every control options to new player. :D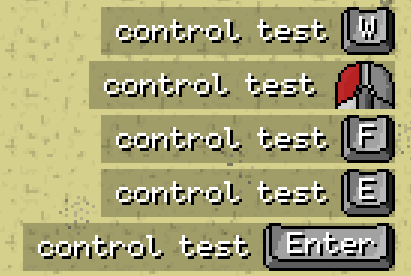 ---
> New world menu
Redone new game menu. Added game modes and advanced options. It's prepared for future updates.
I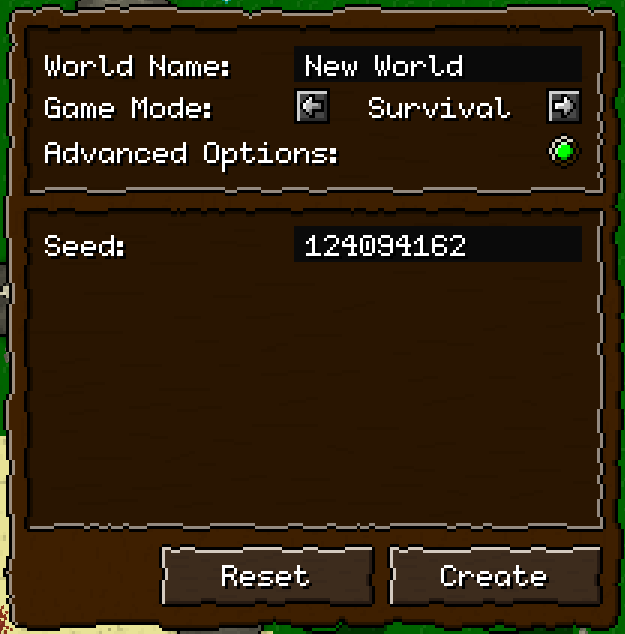 ---
> New build menu
Also renewed building menu. Filter buttons were removed and all buildings are on the same page, divided into groups that can be rolled up.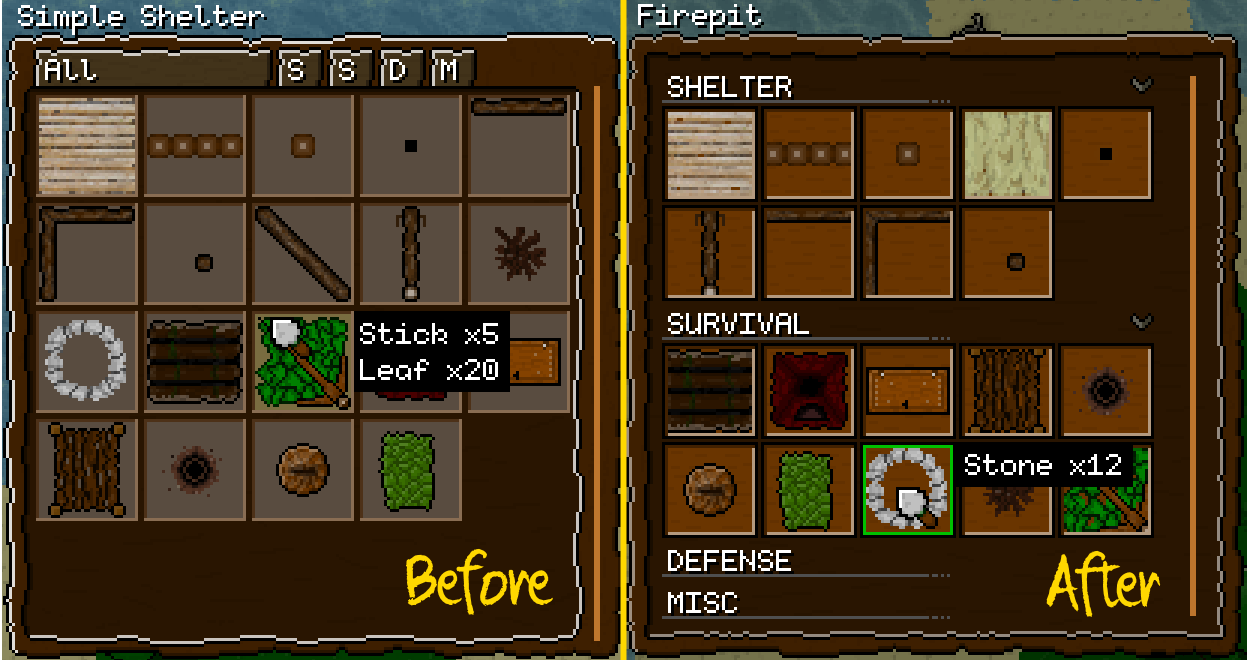 ---
> New character menu
Finally decided what will be in character menu. Skill button in pause were removed and skills are now displayed in character menu, next to player needs. Then added clothes and bag slots below them (not working yet).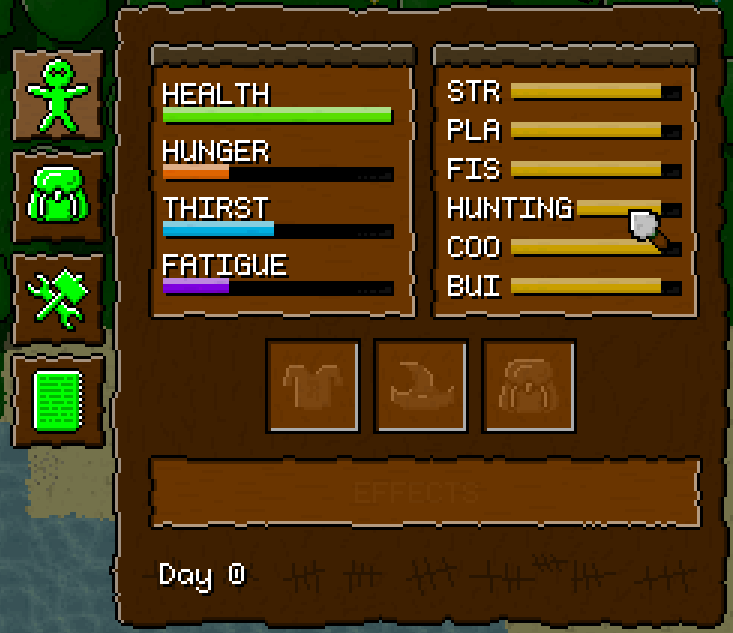 ---
> Other
Water wave effect - under player and raindrops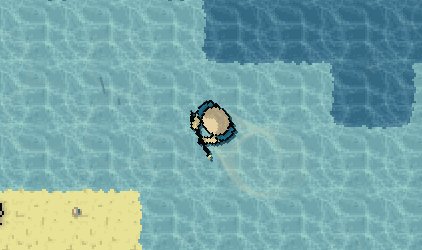 Tool durability now works

Several GUI changes were made, mostly to match other graphics. (Buttons, HUD, …)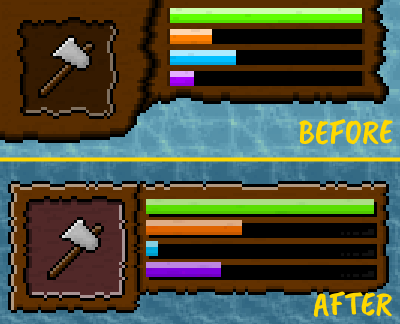 ---
If you want know about new things I'm working on, you can follow me on my Twitter. ;-)
Thanks for reading this devlog and all your support,
- bocoboc