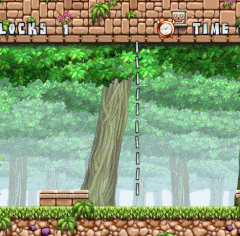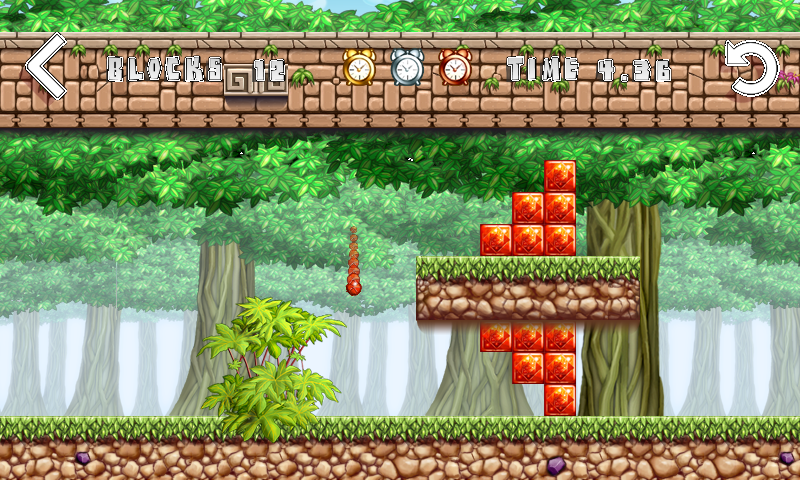 We are currently working on one of the last features of Blockadillo before it will be released (more on that soon!).
We added a new mechanism that will make it more interesting for players to replay the levels. In the second screenshot above you see three little clocks (gold, silver, bronze) which will dissapear within a short amount of time. The players can earn the clocks (like medals) if they solve the level before they vanish. Of course the golden clock will dissapear first, then the silver one and the bronze clock last. The players don't necessarily need to beat the time of the bronze clock to finish a level.
Since we have over 70 levels in Blockadillo right now it would be pretty cumbersome to find three times for each level by hand. Luckily we implemented a little statistics function that records how long it takes the players to solve the levels.Since Blockadillo has been soft launched in Austria and Poland we have recorded around 23.000 played levels we can use for this. We decided that to receive a golden clock one has to be faster than the best 10% of players of a certain level, to earn a silver medal the best 33% and for a bronze one the best 66%. To calculate that we simply used the corresponding En.wikipedia.org .
On top of that we also added three new leaderboards for Google Play Games. The simply count how many golden, silver and bronze clocks the player has, up to the maximum of currently 70.
Maintaining this statistics database already paid off. Maybe we will update the times when we have recorded even more played levels.
What do you think? Would you play a level again to get one of those precious medals?