In the past weeks we added a couple of new graphics, new levels and polished the game a lot.
For example we've redone the entire main menu, options menu and credits. Instead of having three separate screens we combined them! This is how the main menu looks like now: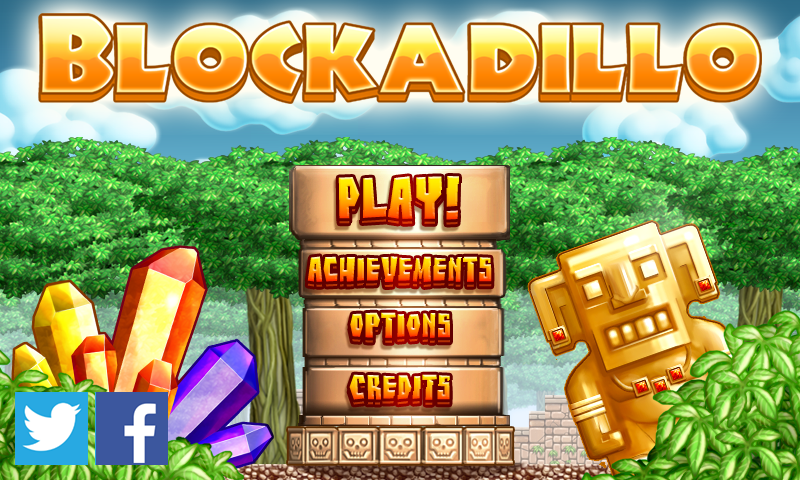 If you press "credits" or "options" the central part slides down and will be replaced. Then the block slides up again and it shows the credits or options. This is how the credits and options menu looks like:
I made an animated GIF which shows the menu in action!
The menu feels much better now, because with the three screens before you always had a short loading screen in between the menus, which is gone now. What you can't see on the screenshots is the sound we added to it. When the parts are sliding up or down a nice stone grinding sound is being played.
Additionally we started to polish the world selection screen. The last screenshot shows how that looks like. This is not done though, there will be more details on the middle and right one.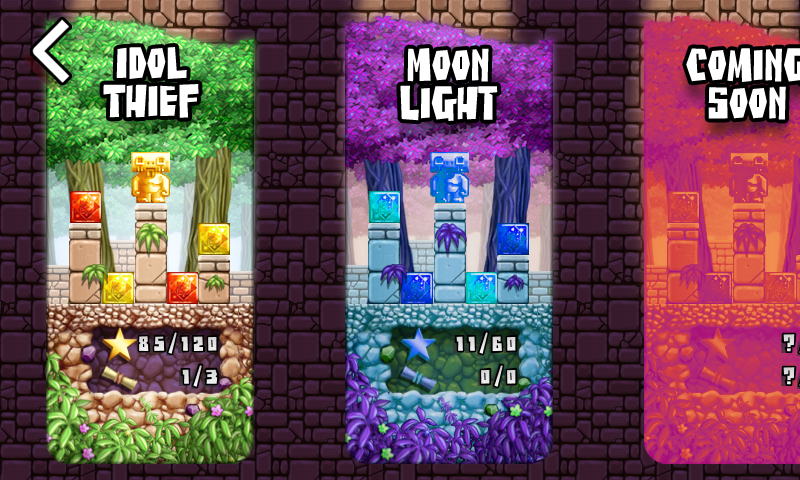 The next steps are to finish the second world, which means to design 40 levels and draw the map, and then we're going to release it :)