Power to the Players
---
Welcome, welcome, once again to this week's Dyadic developer blog! As always, I'm Jack, Creative Director for Handsome Dragon Games, and I'm here to fill you in on all the important happenings of the past week. Well, all the important happenings about Dyadic anyway.
The key feature that I'll be ranting about this week is the Level Editor. As one might expect, this feature is designed to allow players to take all of our assets and mechanics, and use them to create their own levels in-game. Should our Greenlight prove successful, we'll also be combining this feature with the Steam Workshop so that players can then share their designs with the world! Now, it's still primarily conceptual, and only in the early stages of implementation, so I'm going to be giving you a run through of how it's set to work.
As I mentioned earlier, we're going to be giving players access to every resource we have. All of these will be accessible through various categories on the right. Clicking these objects or dragging them into the scene will add them to the level.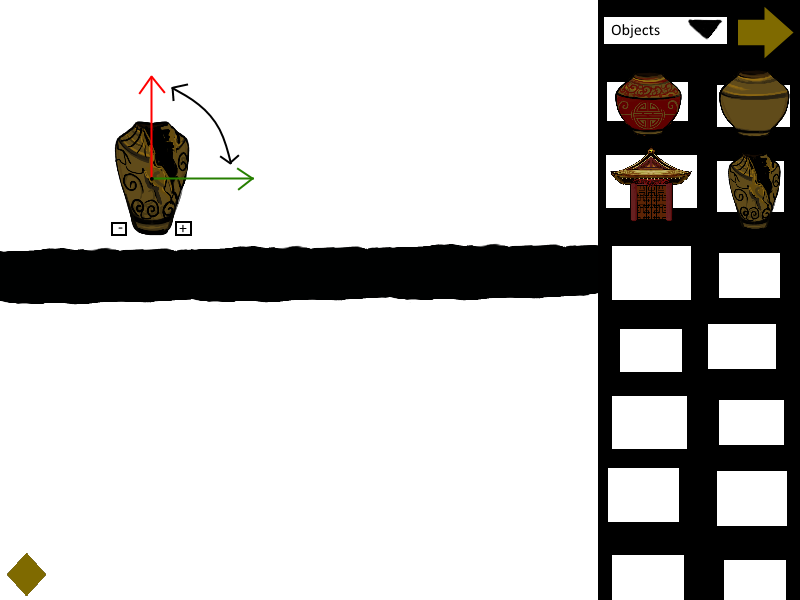 A basic concept of the editor.
From there, it's pretty straight forward. As you'd expect, you can move the objects up, down, left, and right, spin them this way and that, and make them as large or as small as you desire. This world is yours.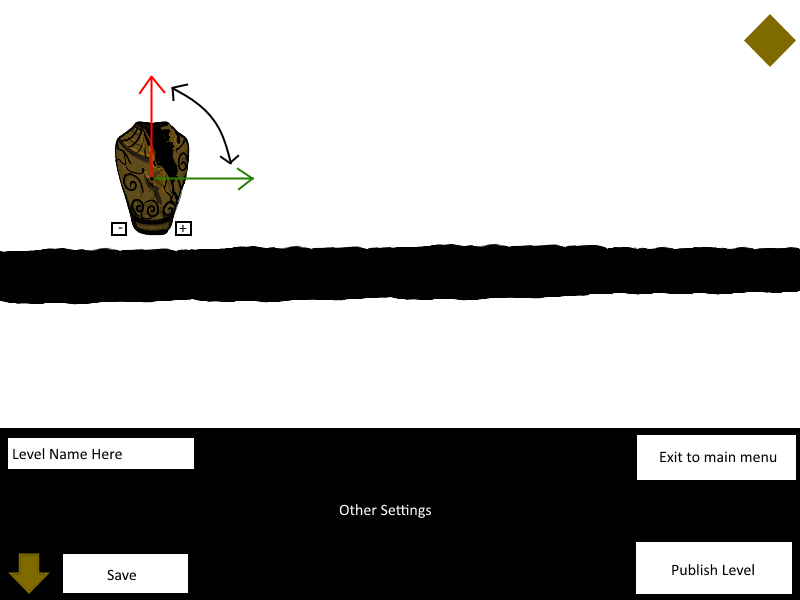 Need more options? One menu slides away as another slides out, leaving you room to work.
Beyond that, you'll have the freedom to connect any trap or device to any activator. Want to have a door that only opens when seventeen different buttons are pressed? You got it. Want to have one lever activate three arrow traps, two elevators, and a trapdoor? Sure thing. You want that button to do absolutely nothing? Well, if you say so…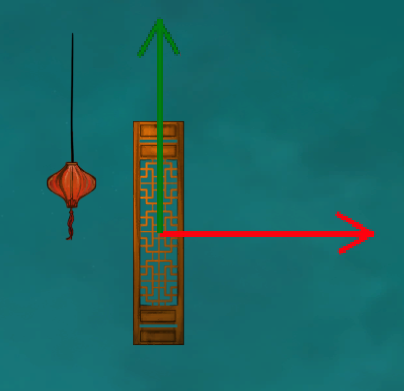 Like I said, implementation is still in the early stages.


Through all of this, we hope to create an opportunity for players to both make and experience potentially infinite new content for the game (with the added benefit of not having to make it ourselves). Now, this Level Editor is a fairly recent addition to the project, so it was not included when planning out our initial time frame. As such, there is sadly no guarantee that it will be in the game at launch. However, should that be the case, we will be adding it to the game in an update after our initial release.
So, have I set the gears in your mind turning, creating all manner of grand and complex puzzles and mechanisms? Maybe not, but you'll be sure to hear more about the Level Editor as it progresses, so not to worry, you'll get there. But that's well into the future, so as usually, we'll have to wait and see how it all turns out.
Until next time,
Jack
Our Website: handsomedragongames.com
Our Facebook Page: facebook.com/handsomedragongames
Our Twitter Page: @AHandsomeDragon