Recent developments
For the last couple of weeks I've been working on polishing the game for a solid Alpha, which will work as the foundation for the rest of the game: tutorials, ship movement, implementing all the factions, creating models for important modules and making sure that I have a useful feedback mechanism and auto-update in place for testers.
Overall, it is working very well and I'm having a blast both developing and playing the game!
I also took a couple of days to improve the shield hit effects, which certainly made battles between advanced fleets a fair bit more dramatic: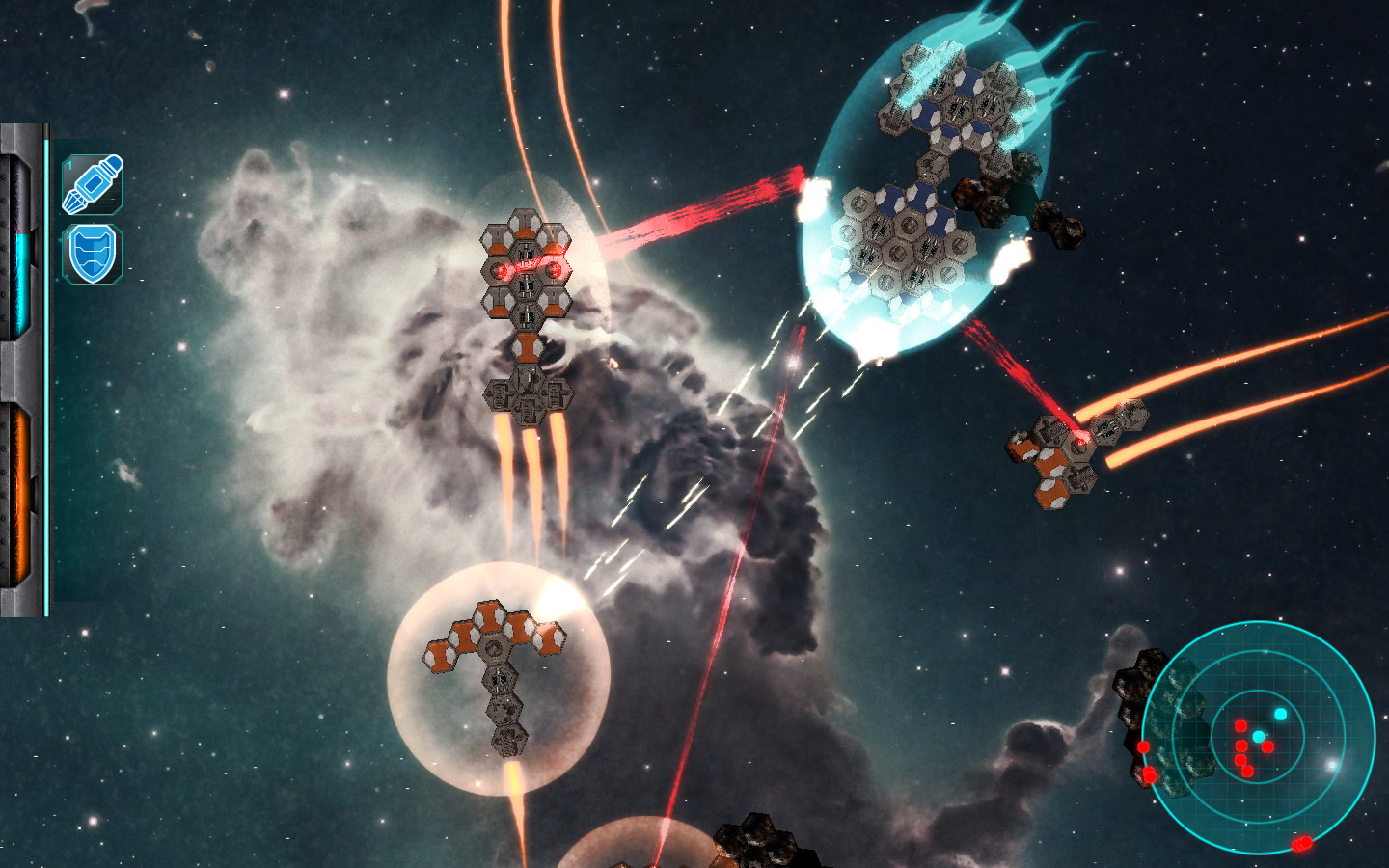 Additionally, I've started creating the cast of characters which you will find as you fly through the galaxy. The first one to have had her portrait made is your Fleet Intelligence Officer, Isabelle Ilandor: she'll be responsible for showing you the ropes and providing you with information about the battles ahead.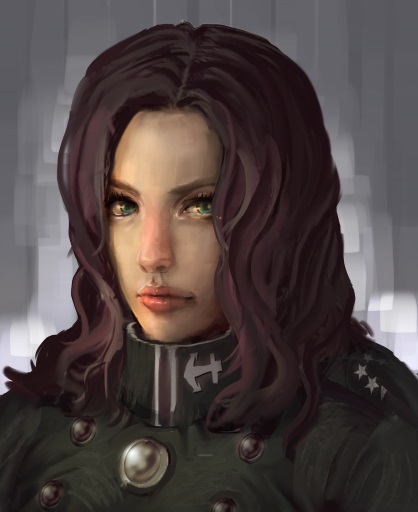 Forging ahead
The game is going very well but it is nowhere finished yet. There are a number of modules which will greatly increase the variety of ships you face and how battles are tackled: the one I am most excited about is the Hangar Bay, properly turning a ship into a full-fledged carrier.
But the game also needs depth and stepping up the current meta-game: currently the various factions all have their own artificial intelligence and behaviours and Tannhauser's galaxy has a number of random events which are triggered as the player enters sectors. Fleets (both allied and hostile) join on-going fights and the various shipyards produce new fleets as their factions grow.
Still, there is room to make this a far more lively place - to bring to the forefront the challenge of reclaiming an Empire which has fallen to a shadow of its former self. This will be the focus as the game progresses to Beta!
Would you like to help shape this process and get the game to Beta? Send me a message, I could definitely have a few more people helping with testing and with feedback!
That's all for today! Be sure to follow Tannhauser on Twitter, too.