Hello and welcome to Tannhauser's sixth devlog! It has been a while since the previous one but I've certainly not been still...
Ion cannons and lances
A space game with no energy weapons? No fancy lasers? Surely this can't be allowed to exist... so Tannhauser now features two new weapon systems.
Ion cannons are large, forward-mounted weapon which consume enormous amounts of energy to operate. The energy beam generated by ion cannons is continuous and deals massive damage to anything caught in its wake. Only the most advanced factions field ships with this weapon but even a couple of battlecruisers with it are capable of ruining the day of an unprepared Captain.
Lances are the ion cannons' little brothers. Available as turrets and firing in short, concentrated bursts, they are ideal for highly mobile ships or to provide additional coverage to where a larger ship's main weapons cannot cover. They do not have the same range as an artillery turret but they make up for it with the pinpoint accuracy they have.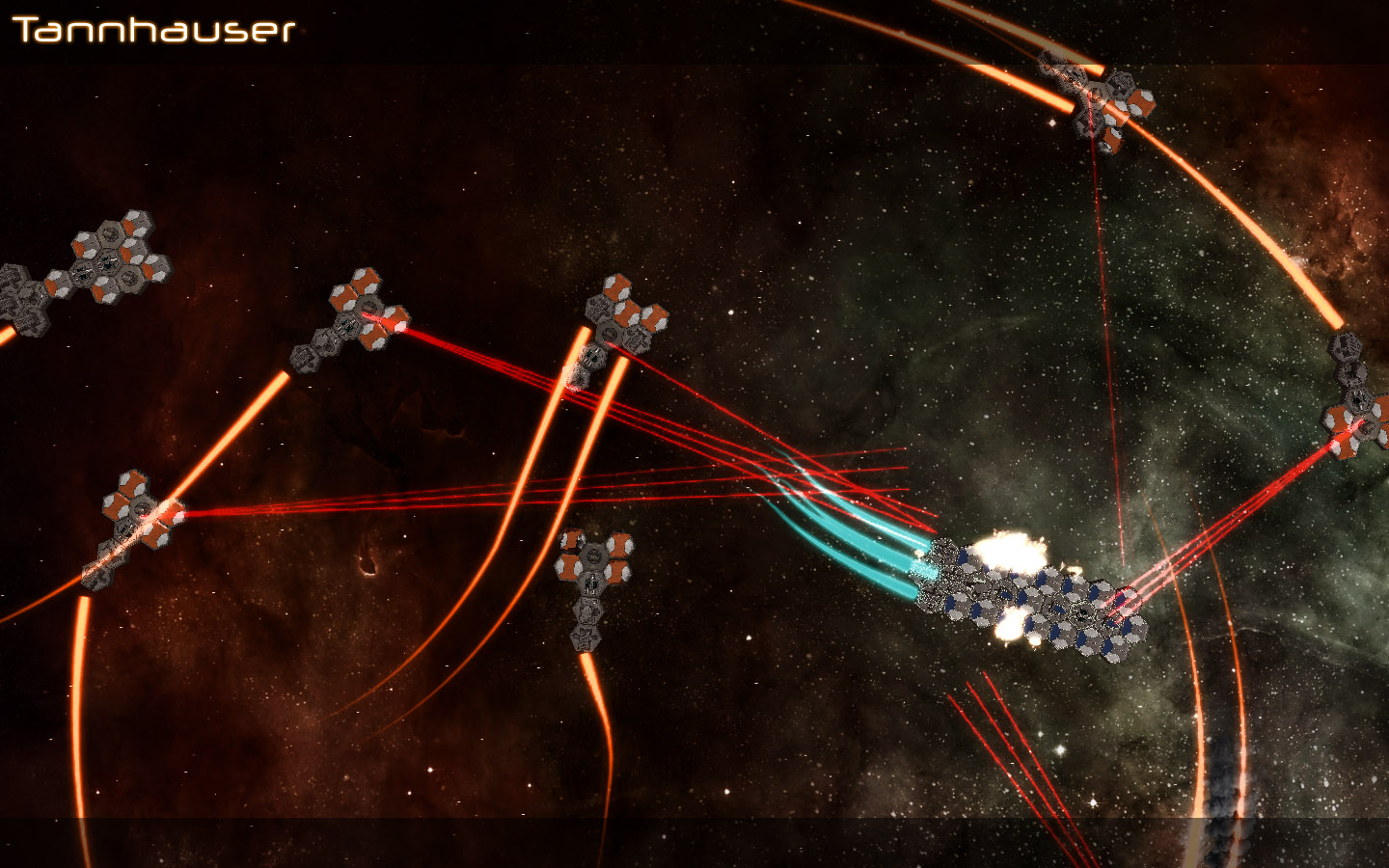 Designing a ship when having to deal with energy weapons can require a more careful approach than when using different weapon system. A fast ship that relies on distance and battlefield control will likely benefit from high regeneration shielding and high capacity reactors that are capable of keeping the lances firing for a while, while a slow, heavy ship that goes head on could use Powered Armour at its prow as it has much higher energy resistance than other variants.
Enter the Ascent
The Ascent are a new faction which control a considerable part of the galaxy. Technologically more advanced than the Empire, they tend to field large numbers of fast, hard-hitting gunships supporting a small amount of battleships. Entering in a battle with the Ascent as a new player is almost a death sentence (although the rewards are certainly good if you manage to survive!) and they pose a serious threat to the survival of the Empire.
These are no longer the cobbled-together ships of the Unaligned Sectors but finely tuned military vessels meant to conquer a Galaxy and while a Captain in the regular game mode can deal with them by trial and error and rely on the respawning mechanic, a Captain in Hardcore mode will do well in keeping his distance until he his confident about his ship.
The Angel of Io
Another new feature is the addition of named ships to the game. As an example, the Ascent flagship is the "Angel of Io", a vessel of tremendous power which is capable of swatting aside entire fleets on its own. When facing one of these ships, your Fleet Intelligence Officer will provide additional information on its offensive and defensive capabilities... as well as if the player's ship is highly likely to turn into a ball of nuclear fire.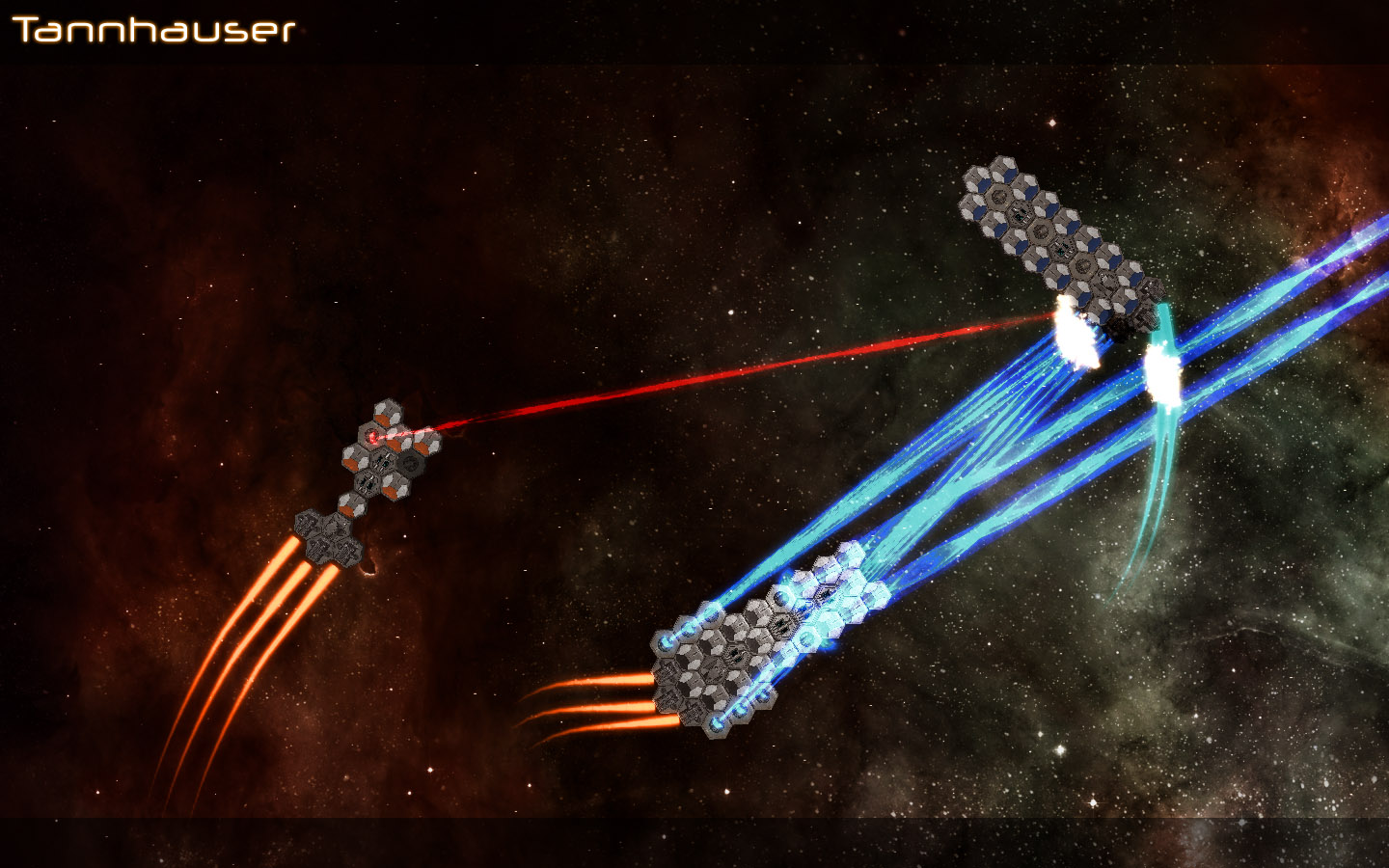 I hope you've found this article interesting! If you have any comments leave them here or in the forum :)