Hola!
Welcome back to our devlog!
In this week, we moved to optimize the very core of the gameplay: Nature system and Human body system.
We reduced most of the original complex algorithms for the temperature and weather calculations, simplified them to a more flexible yet still realistic version.
For example, temperature is still based on sunlight but no longer involving heat transfers.
The basic structure of Nature system is totally revamped and just finished constructing, we'll start to test and debug it in next week. Then the body system revamp will come later.
Back to our graphic side, our art designer is still working on the biomes, and more item models are in progress too. Here are some pics about our remade stones for you.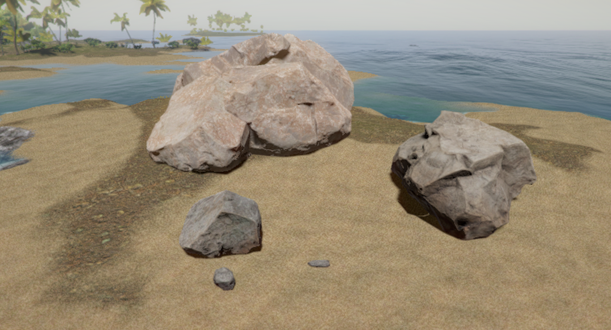 Limestone set, with huge rock, rock, stone block, small stone and stone bar. These white tint soft stones can hardly make into any tools but you can use the stone bar as a pen to make marks on hard surfaces. And they sometimes contain flint stone inside them, you will only know if you crack them open.
Basalt set, with huge rock, rock, stone block, small stone, stone slate and stone bar. These dark stones are the most useful stuff you can find in early game. All the stone tools are made by them.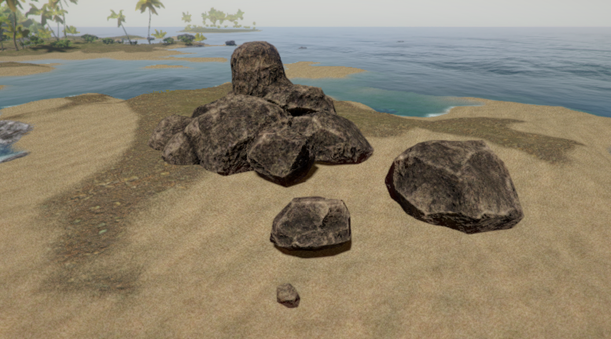 Granite set, with huge rock, rock, stone block and small stone. These yellow tint stones with quartz are great materials for buildings. They are relatively rare than the other two stones types.
We'll start new UI designing next week if everything goes smoothly, will bring more news then.
See you next week.
Follow us on twitter, Facebook or Steam to communicate with us!
Super Trampers