Hello everyone!
Over the last few weeks, we've been working on many sides of A Quiet Life's gameplay experience. There are some new contextual sequences, with dialogues between characters, as well as new and improved UI elements, that were made with an upgraded inventory system in mind, among other things. Since these updates have been piling up, we'll just share them all in this article!
---
Visual Improvements
We'll start off by showing the improved UI elements that our artist has been working on, inserted in the game. This includes the directional arrows, as well as the new inventory slots and phone icon, whose purpose we'll explain ahead.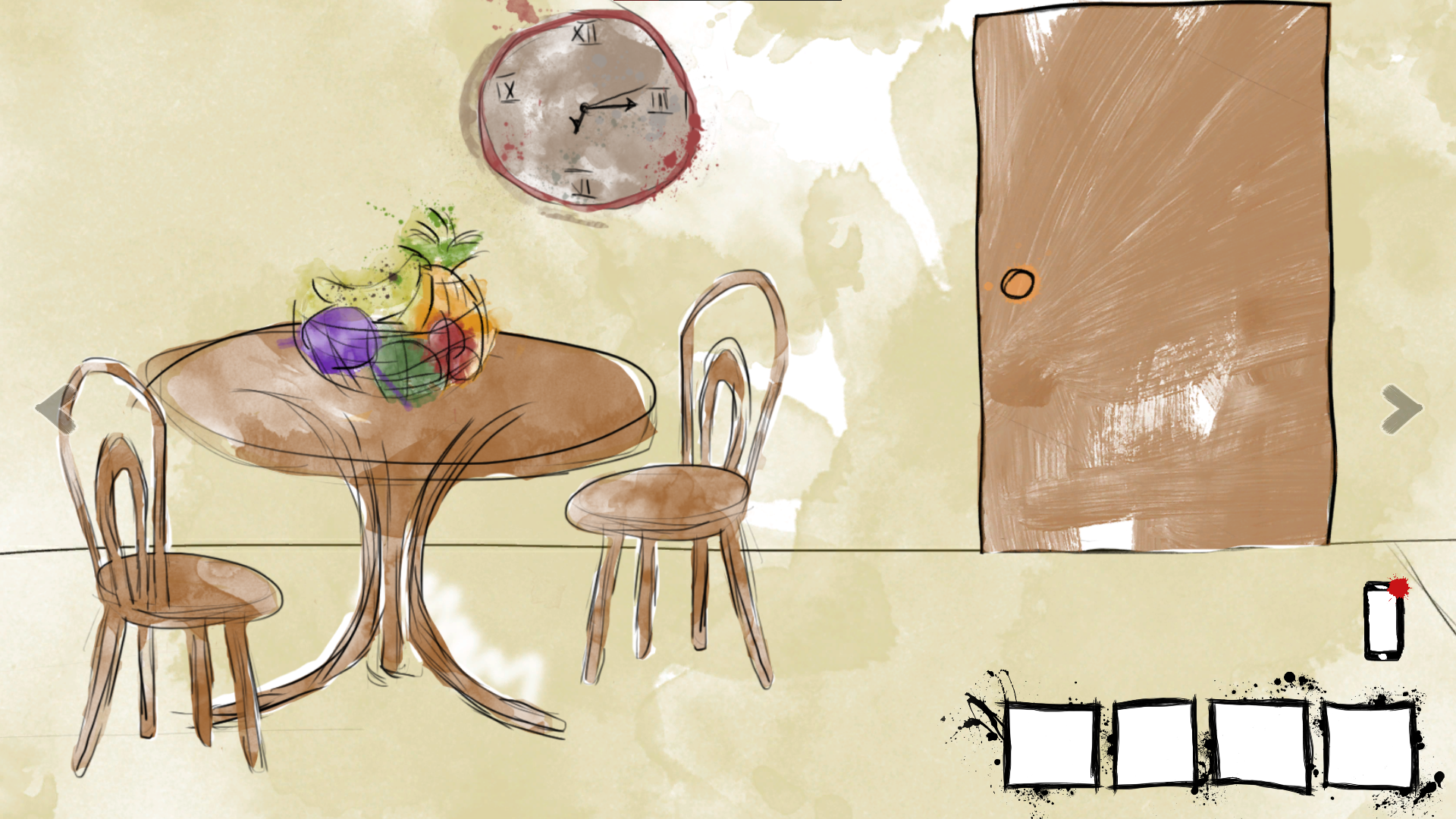 The text balloons have also been improved, with a new look and, like other elements, a better animation.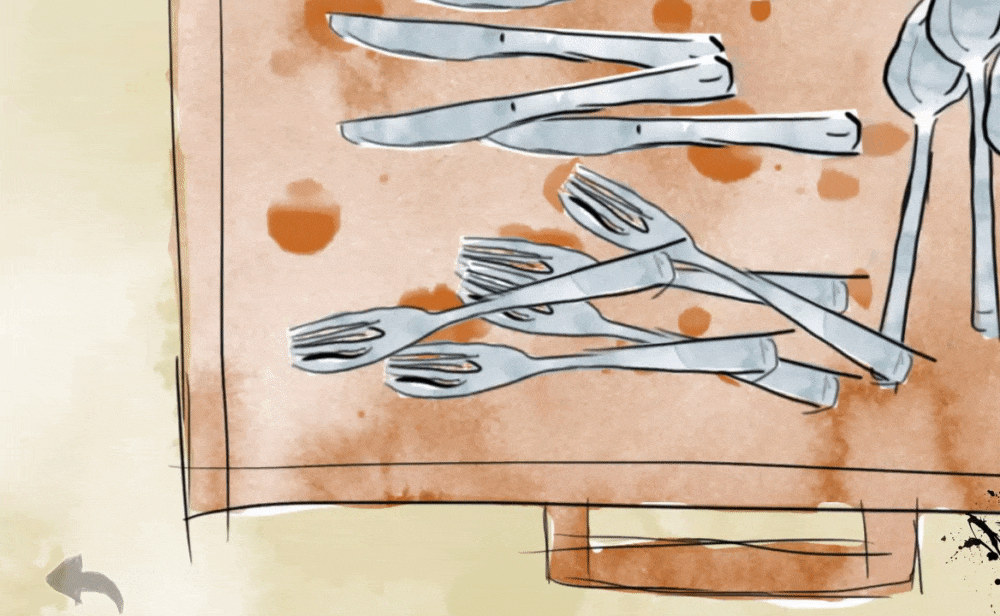 We have also implemented new transitions between walls. Instead of the simple fade effect that was previously seen, there is now a more polished visual feedback, that simulates the turning of a page, in a more smooth and satisfying effect.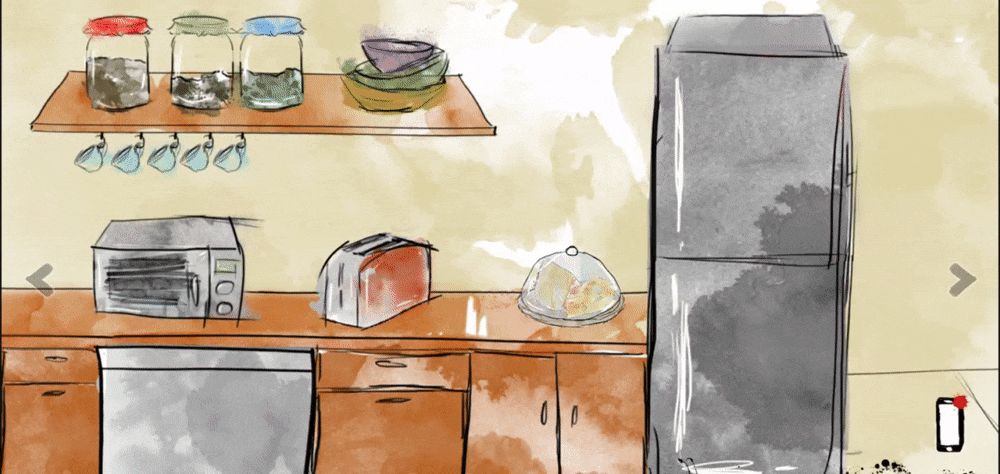 Dialogue Sequences
We've been meaning to implement scenes between each level that would provide some needed context, in the form of conversations between our character and the previously shown supporting cast. They're finally in the game, featuring some more pleasant animations from our artist, although these dialogues are still subject to changes.
The first one is with the roommate, and depicts the first conversation between these characters. Here, we learn about how they came to meet, and we get a bit more context into how the accident seen in the introductory sequence happened.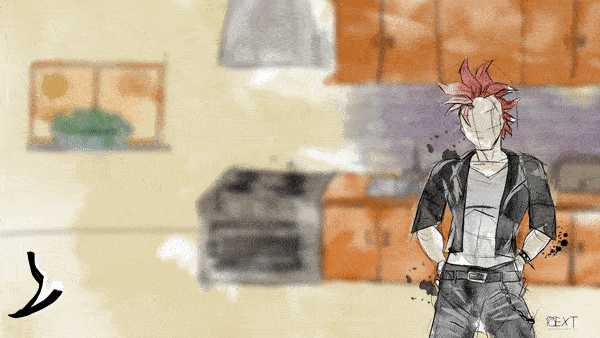 After the first level, a second dialogue begins with the protagonist's girlfriend. This serves to set up the action of the following level, with a hint at where it's going to be set, and what the objective will be.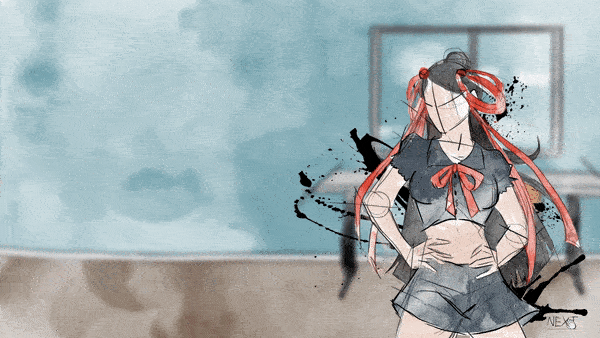 Upgraded Gameplay Elements
Through testing, we realized that limiting the number of objects the player could carry at once to 1 was leading to a pretty tedious experience. Therefore, we've reworked things to get an actual, albeit simple inventory system working.
Now, the players are allowed to carry up to 4 items at a time. In keeping with the rest of the game, inventory items function by simply selecting one at a time, and then clicking on the area where it should be used.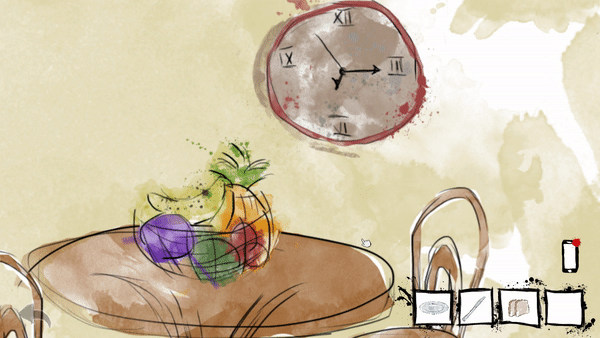 This should lead to a much less harrowing experience, while still forcing some resource management from the players.
---
Another change we made comes in the form of a phone, inserted into the UI, that replaces the previous task list.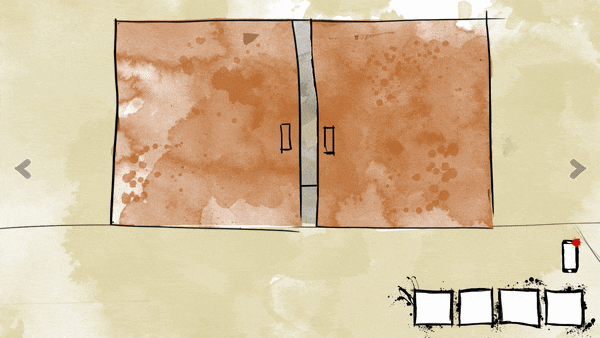 This essentially serves as a method to pause the game, stopping the level's timer and giving access to an integrated options menu.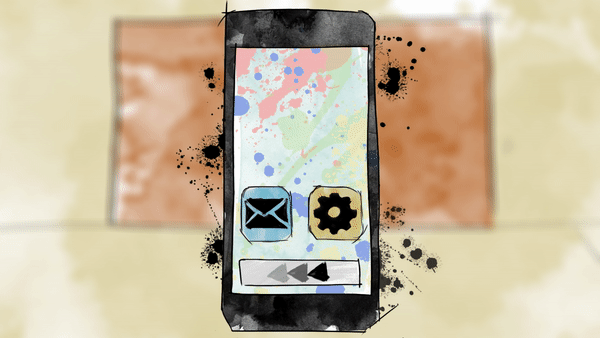 As for what actually serves the previous task list's purpose, there's a typical messaging app, through which the players can see texts left by other characters. These will complement the previous dialogues with more context for the level's action, and offer objectives in a more concrete manner, although with room for some ambiguity.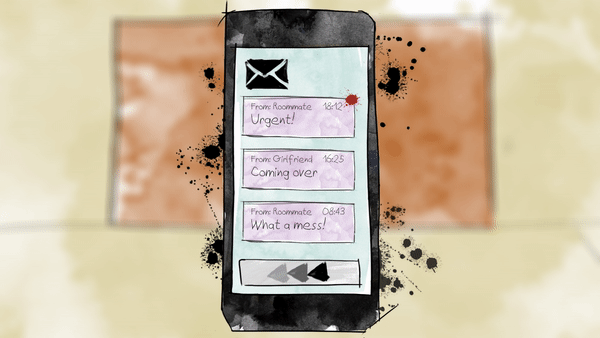 ---
That concludes all the news we have to share so far. Thanks for reading, and see you soon for more updates!