By Process of Implementation
Once again, the time for the developer blog has arisen, and once again I am here to provide you with the blog that you desire. Who am I? I am Jack, Creative Director for Handsome Dragon Games, and I'm here writing these developer blogs every Sunday, just for you.
Now, this level has been going through quite the transformation, as all levels do throughout the development process. It began as merely a design, roughly scrawled onto my whiteboard. This point is all about getting the puzzles themselves designed and determining the general flow of a level. The whiteboard adds a nice bonus of being able to immediately change any decisions in a matter of moments, so you can experiment with greater freedom.
But a design is only worth so much, and you can't play the game on a whiteboard. So then it moves onto the second stage, implementation. Our levels all go through three implementation phases. The first is construction. This is where using the design, the level itself is built. The shape of the terrain is laid out, the puzzle pieces and traps are arrayed around the level, and everything is built so as to be playable, start to finish. This is the point where the level is functional, but exceptionally bare and unappealing.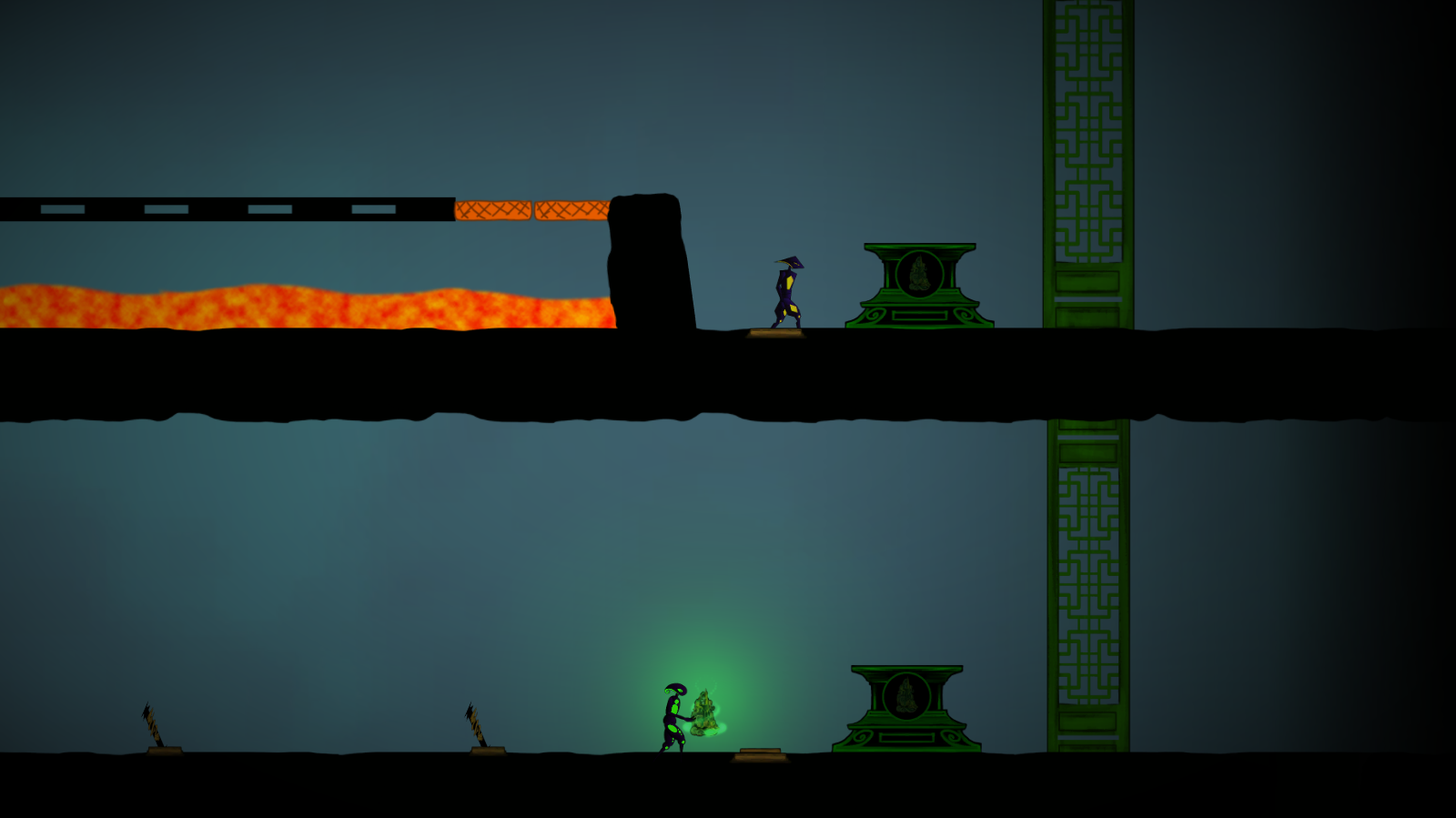 The end of the first Greenlight level.
The next phase is the connection phase. This is where I do another pass of the level and add all of the visual connections between the puzzle pieces. Now, this may not seem like a massive improvement, the level still looks bare and is only marginally less ugly than before. However, the addition of connectors means that there is a clear indication of what activates what within the level. This means that at this stage we can begin playtesting, before moving on to the final phase.
Lastly, comes the aesthetics phase. The level works and can be tested, so it's time to make it look nice. So that means we add decorations, background objects, lighting, particle effects, shaders, everything. We do whatever we can to make the level look as appealing and atmospheric as possible. And it makes a huge difference. It takes a level from this: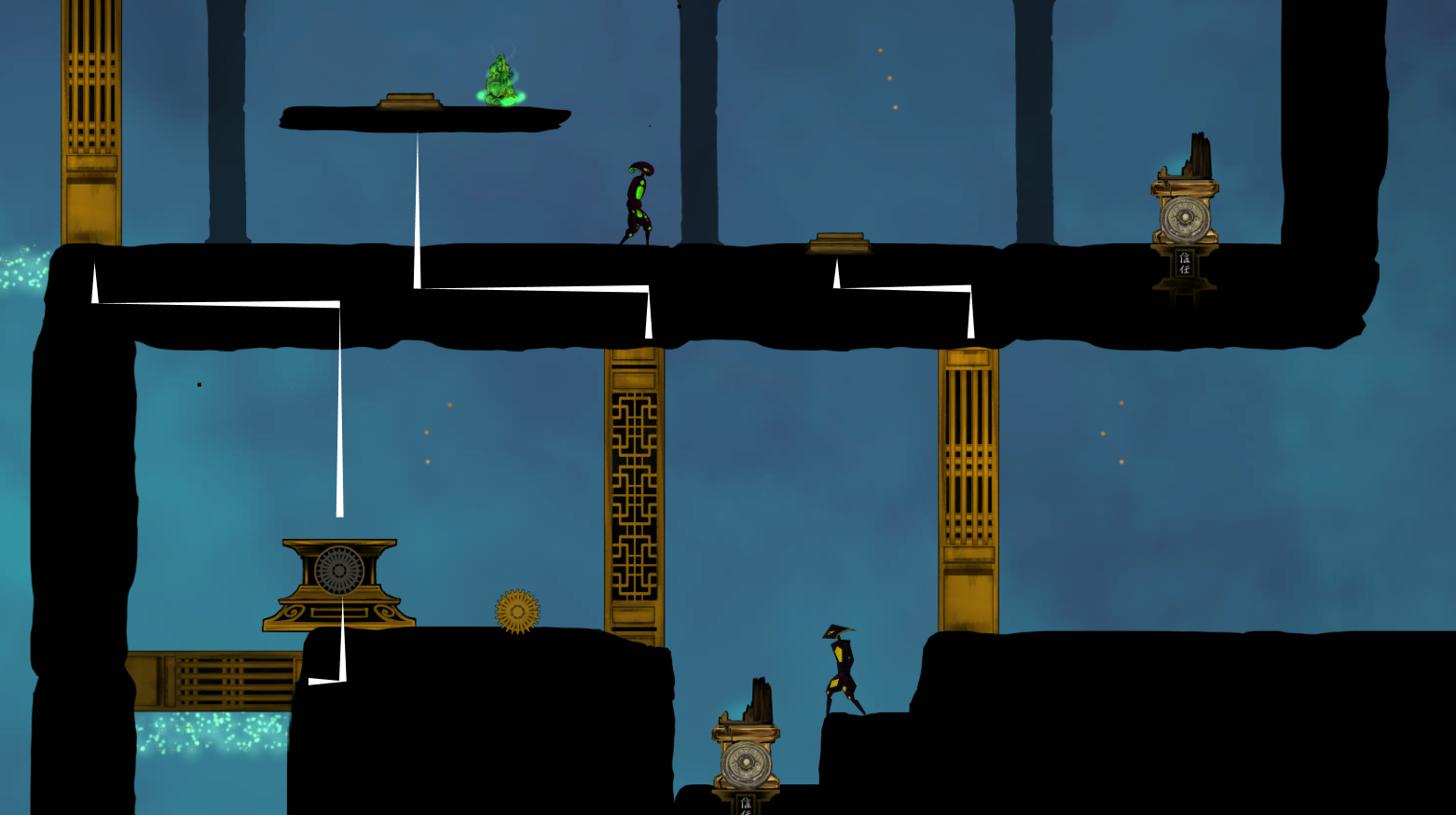 The initial prototype level, before aesthetics.
To this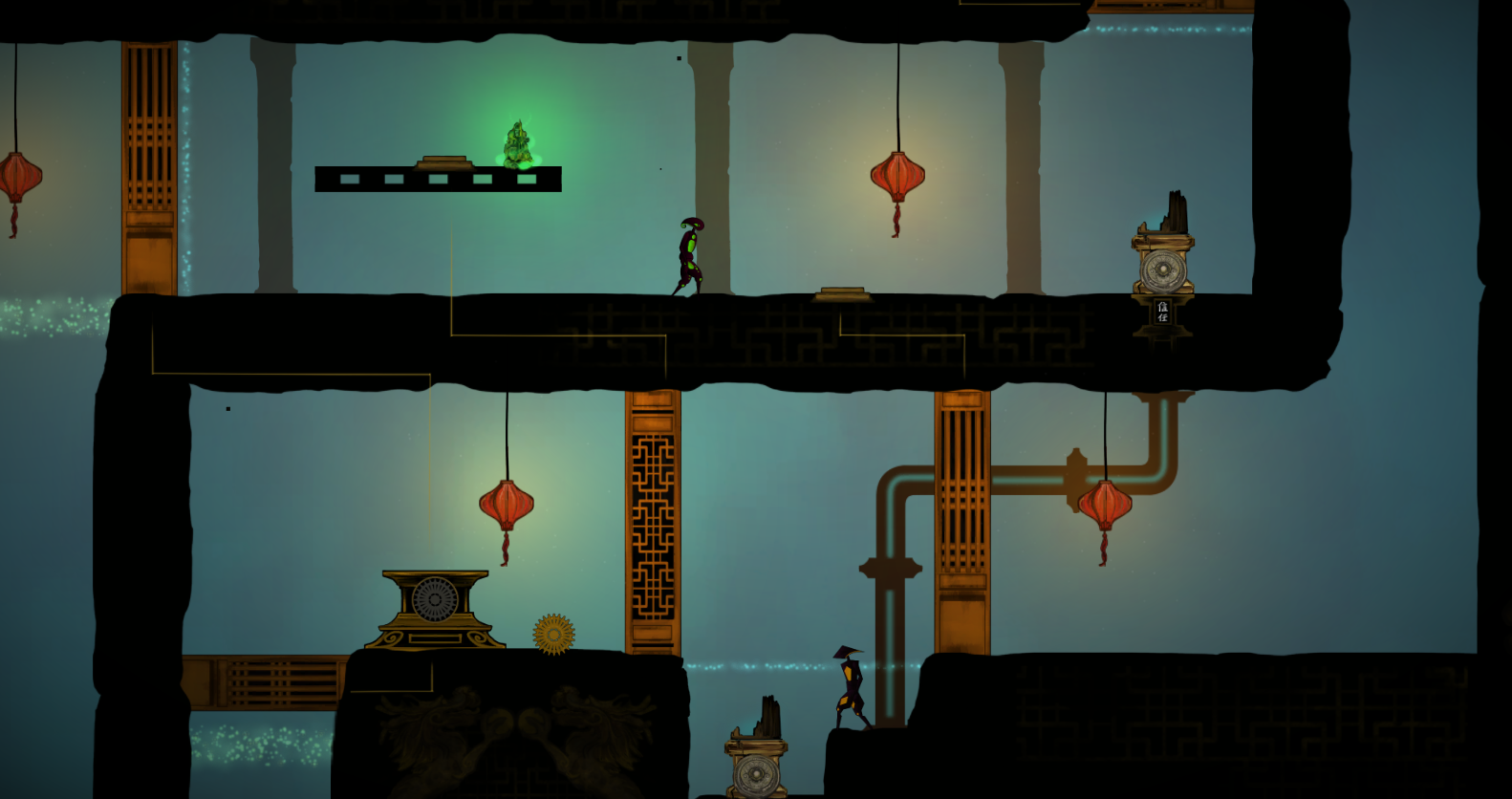 The initial prototype level, after aesthetics.
Now, the first Greenlight level has just been through the connection phase, so it's just about ready for testing (once a couple more bugs get ironed out). Whilst that's under way, not only will I be working on its aesthetics, but also going through the implementation process again for the other designs I have in store. How those designs turn out is, as always, something we will have to wait and see.
Until next time,
Jack

Our Website: handsomedragongames.com
Our Facebook Page: facebook.com/handsomedragongames
Our Twitter Page: @AHandsomeDragon