Hello there, IndieDB.
Last week a lot of work went into expanding the engine so I can have unlimited layers of tiles infront and behind the player. This allows me to create some crazy environments. Up to this point, the game was made of 3 visible layers. Right now I am playing around with five or six layers.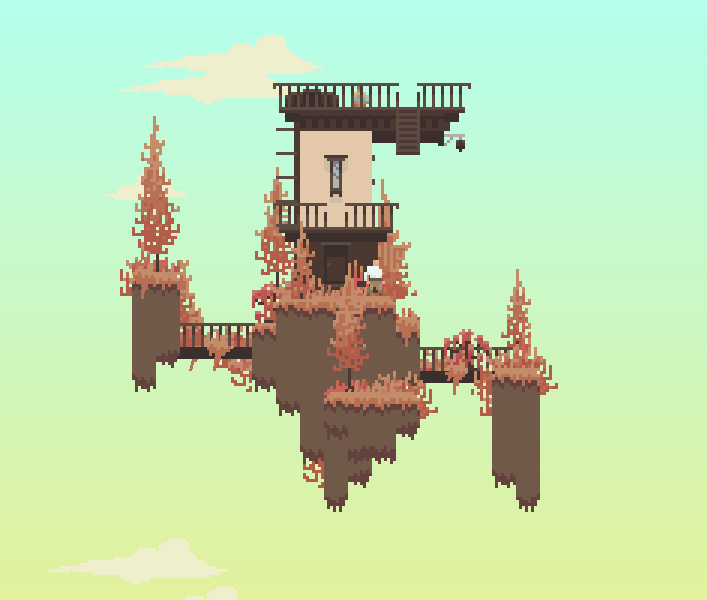 Next up I implemented controls. Since I am on the iphone now, I had to figure out a way how to port horizontal movement + jumping. You can run by touching the screen with your left thumb and then holding it into the desired direction. I also implemented that the further you pull, the faster you go. This does not mean that you can run very fast by swiping stuff all over the screen (the max speed is still capped to the same speed) but instead you can do very precise and slow movements by only moving your thumb a bit. Jumping is then done with the right thumb. So it is a bit like the gameboy, but you can change your running speeds.
I also made some new tiles :).

Thanks for reading. Feedback is very welcome.