@Crabby: Tee hee :giggle:. First cameo appearance of Pan. Nice! :handthumbsupL: :eyebrows: :handthumbsupR: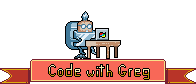 Hey Guys! This weeks been slightly different for me as I've been asked by Ethienne to take on the twitter account so I've been busy tweeting away so make sure to support us @stg_team for short updates, sneak previews and fan art!In programming terms this weeks been mostly bug fixes and tweaks with movement, as you will see below the jumping and been vastly improved since last time with greater weight and accuracy and NPCs no longer get stuck into or fall off of walls, so thats good!That's all for this week!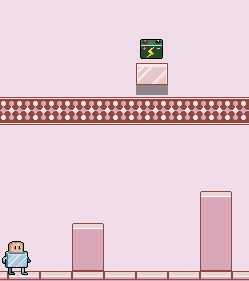 - Greg
---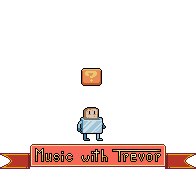 It seems a little bit silly to post here, but I finished up the stage select music. Being that it's only about 15 seconds of music, it seems a little bit silly to brag about, haha. Since a picture is worth a thousand words, I'll show you just how little there is to it. But as my jazz-bass-playing friend would say "it's about the notes you're not playing, man- covert chops." As I've been working through more versions of the Garden stage to show E, it occurs to me: Do you guys have any interest in hearing un-finished or un-finalized versions of tunes?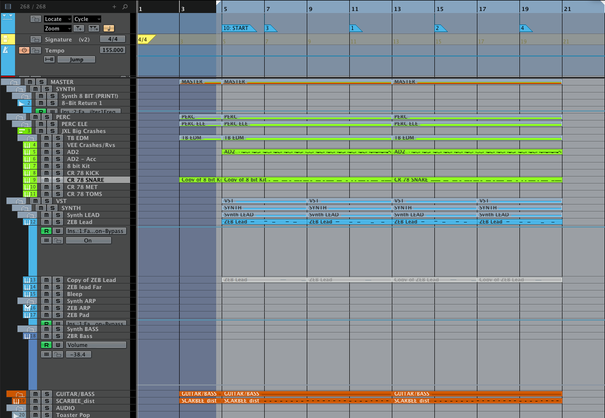 - Trev
---

This week has been mostly about PR management. I set up the twitter account and Greg, Goulven and I have been tweeting about the game.This is our tweet, follow us if you want! We had 11 13 followers last time I checked. Our twitter (like Greg mentioned) is:[size=14pt]stg_team[/size]I've also been adding stuff to the indieDB page. I enjoy the user interface. We just need to constantly update the page with new content as well as tweet often. It's still fairly bare at the moment, This is the link to our indie DB page: Indiedb.com
I'm going to start adding the devlog I'm writing here to this page as well. As for the website, I'm still undecided. I think I'll get one though. I don't think I'll go for a facebook page. I'm under the impression facebook isn't as popular as it used to be. Besides, our content would just be mixed with other updates and easily missed I think. On a personal note, I dislike facebook quite a bit, nothing but a big heap of drivel if you ask me.Either way, I'm so, so glad I took up the advice I was offered here. It would've been catastrophic to simply focus on the devlog at TIG for the future KS for sure. By the time we're ready for the KS, I'm confident the social media will snowball and we'll have a lot more visibility than we used to have. Alright, enough talking and more drawing. As I posted earlier this week, I did the team toaster representation. I relaxed experimenting with a new devlog logo as well. I have a rough (very rough) draft for the title screen but I'm lacking inspiration. It's a lot harder to come up with something than you would think. It's about identifying the elements that you want to appear on the title screen. I did the "Reward" banner for the Kickstarter page too:

The team (again) (I think Trevor is the one which is the most representative:

What I find challenging at the moment is not even drawing, it's not knowing what to draw! :laughter: The design for the menus for example or the design for the upgrade screen. Figuring out the idea of what to draw is 50% of the deal really. :)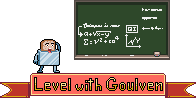 Hi,This week, I try to build some level's parts with the new engine.I had create a french twitter for the team: @STG_TeamFRSee more next week,-Goulven (Nev)

BTS with Trev time! I would like to talk about what I think makes a game unique. Being new-ish to video games, I have the same problem I do with books and other types of media. I've consumed so many amazing modern works, that the old classics lose something. Enders Game and anything by H.P. Lovecraft seem lackluster to me because I've devoured so many works inspired by them (ancient gods and hive-minded aliens have become tropes.) So part of what makes a game unique to me is that it could only work as game, and often nods to, or willingly admits, that it is a game. Bioshock: Infinite (which I've gushed about in the past) only works as a game. The Stanley Parable is one of my favorites because of how subversively it embraces the format of gaming. They feel fresh and new, and benefit intelligently from being a video game. I admit that Ocarina of Time made some amazing steps forward for the format, but playing it now feels like taking a step backwards to me. Another part of uniqueness is good old-fashioned creativity: making connections that I wouldn't think to make. Science and Pitch-Black Humor in Portal. Disney and JRPG in Kingdom Hearts. The most unique games could only exist as games, and pair the unexpected. -Trev