What's up everyone? So I've noticed activity on the games forum is surely, but slowly dying on the forum. So I thought I'd spice things up and change the theme.
Anyway, today's devlog will feature Stormwind Village and some of the perks of starting there. I'll also go along with some new items and buffs that have also been added into Beyond BETA. (Yes that's right.. BETA!)
I plan on letting the game release into a straight BETA phase. This means that all/99% of the bugs from the Legacy game will/should be gone. Meaning that it should be a better experience for everyone. So let's jump straight into this devlog.

Once you've completed the tutorial, the first place you'll visit is Stormwind Village. Which is the opening/starting village for new players. In this Village you will have some key elements to get started in the game, this includes Stormwind Quarry, Stormwind Blacksmith, Stormwind Inn, Stormwind Fishing and of course Stormwind Boars (Area full of boars Tongue ).
The detail on the actual map is still being worked on, however the base of the area is complete and doesn't require further expansion. Oh did I mention the Abyss Cave?! Yeah, we got that too.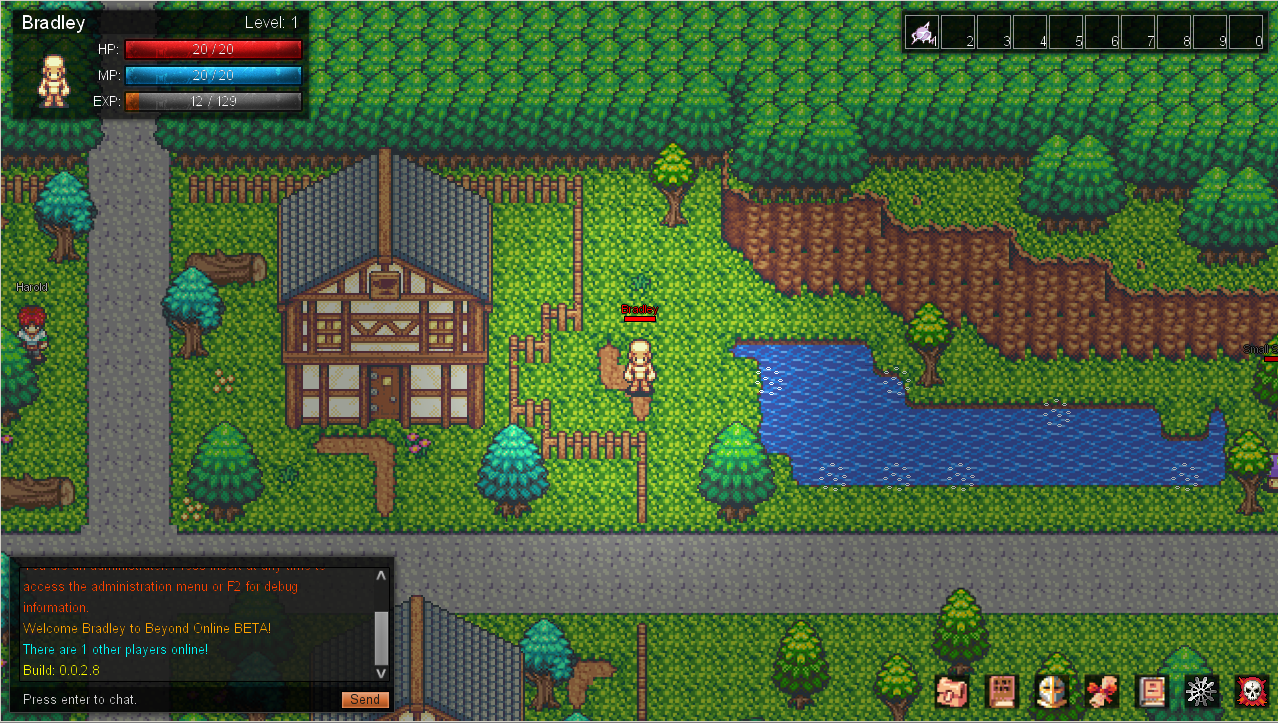 The dynamic lighting system has been fully configured and set up. With different lighting depending on the time of day. We have lighting for, "Dawn - Midday - Night". Which looks pretty fancy if you actually pay attention to the game Big Grin .
The Abyss Cave:
The cave was originally going to be a dungeon. However I scrapped the idea and thought it'd be a cool idea to throw together a cave of which only consists of your players lighting. As an addition, the cave has Iron Ore.. However, it is overrun by Green Raptors which are very strong and shouldn't be fought unless you own at least bronze equipment and a bunch of food just in case (They're probably be nerfed at some point anyway).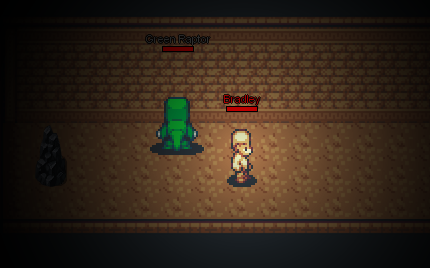 Crafting:
Crafting will be the main game objective. There will be much less merchants in the game and you will be pretty much made to create your own items and attire. This adds a hardcore element to the game where players must grind in order to gain enough resources to create armour and weapons. On top of this PvP will be much more intense because if you lose your items then you must grind again and so fourth. But as far as it goes, crafting is kinda fun! Big Grin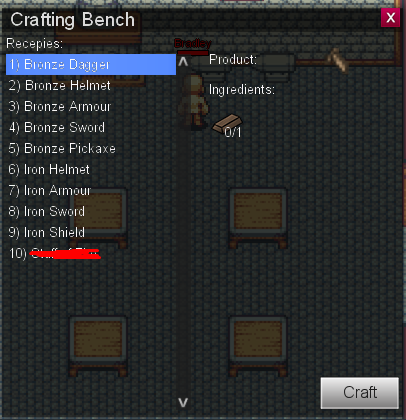 Food/Mob Grinding:
Mob Grinding is a key element in ORPG's. This being said, I have set up a Boar area where players can go in and fight/kill boars. Boards are unable to leave the area which makes them easy to pick off one by one when you begin to grind. But as you level up, the EXP won't be worth as much so there isn't any point fighting them for hours on end.


Class Advancement:
You can advance to a new class once you reach level 50 in-game. The class Branch is quite straight forward. Allow me to demonstrate.

Warrior -> Knight -> Templar -> Holy Knight/Dark Knight (you pick)
Mage -> Wizard -> Legendary Wizard - > Dark Wizard/Light Wizard (you pick)
Rogue -> Huntsman -> Assassin
Priest -> Cleric
This is as far as Class advancement goes for now.

Misc:
+ Website Theme Update
+ 2 New sets of armour
+ 3 new weapon types
+ Necklace Slot
+ Ring Slot (Wasn't in the legacy game)
+ Boots Slot