Once again, time flies – though this time the gap was increased because of our trip to SDCC. It was amazingly fun, and we're rejuvenated to jump entirely back into the game!
First up, a quick look at our new menu screen. It's still a WIP, and we plan to have the menu screen level up as you do. That means more turrets, and more explosions!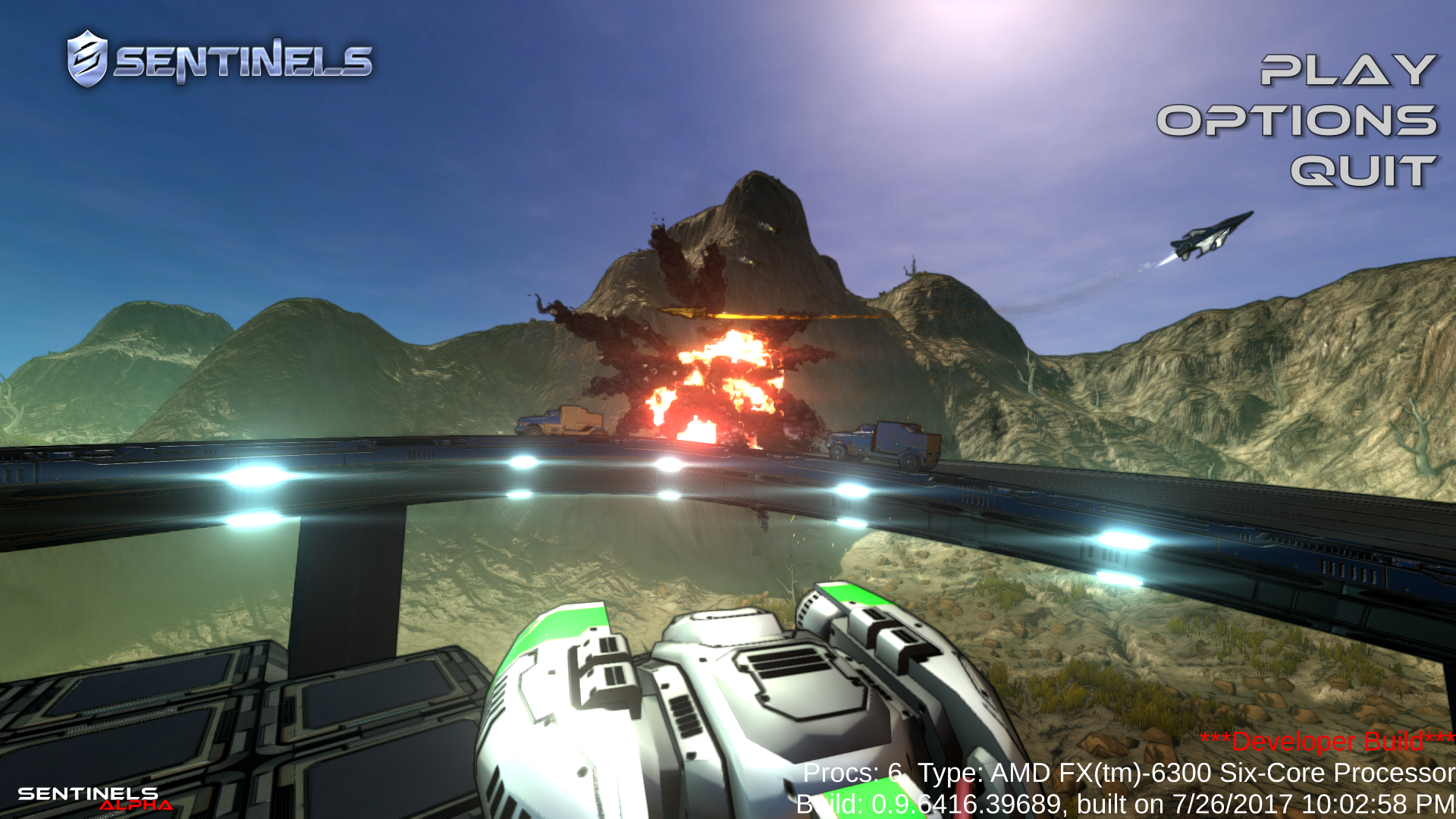 As for our biggest goal, tutorials are still our highest priority - we're making sure all core mechanics are well explained and outlined before we go farther. Once it's rolled out and the game is updated, believe us, the patch notes are going to be very exciting! (And verrry long. :)) In addition to tutorials, here's a peek at some of the other improvements up next:
We're adding in level mods that you can unlock – if you want faster creeps, scarily bulky ones, or an entirely faster game, the power can be yours. And of course, the higher you set the difficulty, the higher the points. As we've mentioned before, speed has been one of our big challenges in this game – to find a balance where the creep speed feels good in both tactical view and fps. We think we've come to a happy medium, but this will allow for those who want a greater challenge.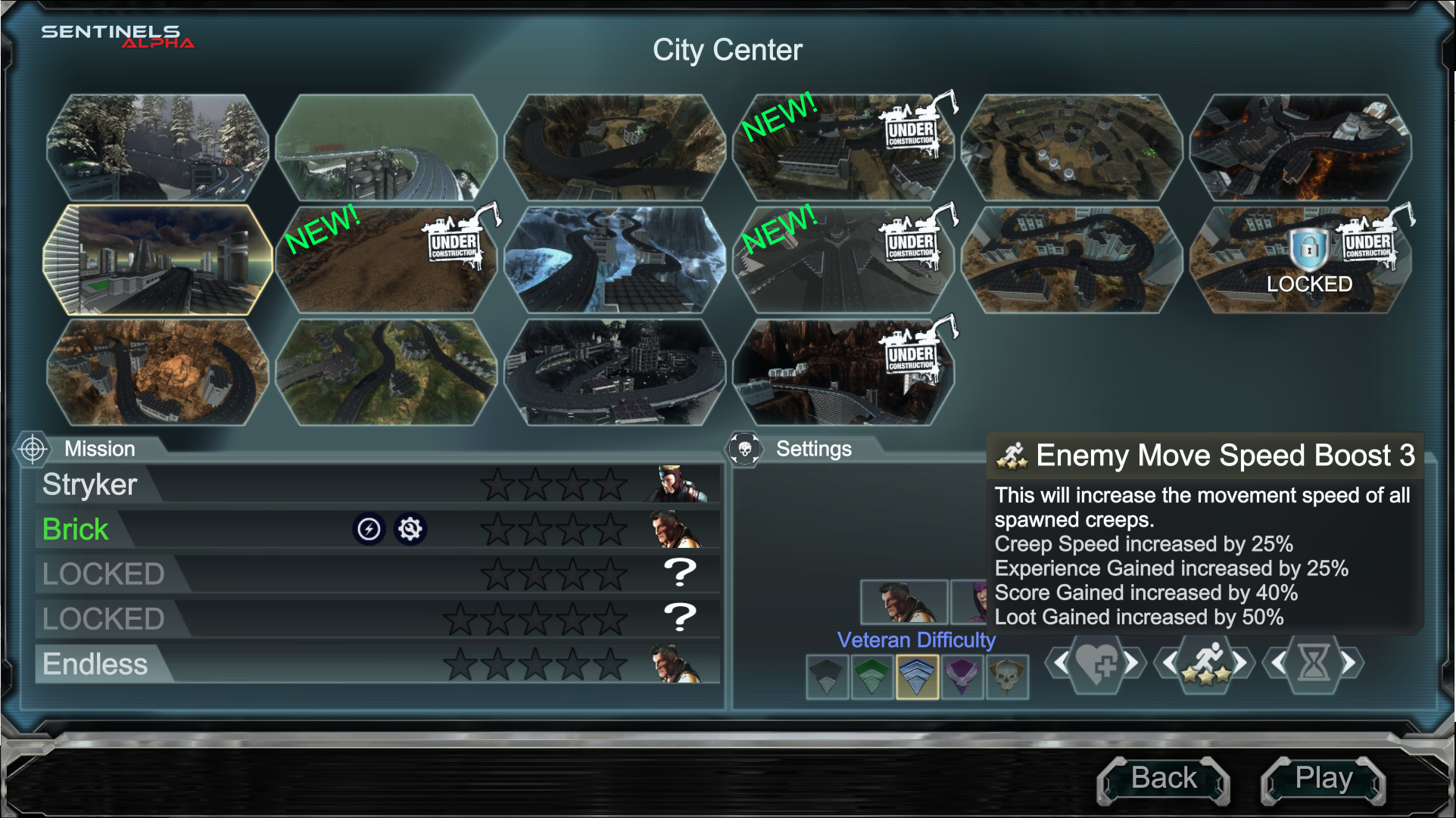 As of right now, you unlock the mods as you level up – and on that note, our level system is being polished up too. While our programmer was off making everything actually work, I went searching for some more satisfying sfx, so the levels you gain will have more punch. You earned those levels, darnit! You deserve to feel proud! In that same vein, a lot of the sound effects in game are getting an overhaul. We want the impact sounds to… well, have more of an impact. After burying our noses in far too many audio libraries, think we're well on our way. And our trailer, really and truly, is nearly here – some of the new explosions and other sound effects will be on display. Had a bit of a hiccup when our recording software decided to stop recording audio… that wasn't a fun discovery. Scrapped more recordings than we would have liked, but we're back on track! It all seems to be working again (knock on wood) and now I get to dig through a hefty pile of gameplay recordings and clip out the best shots.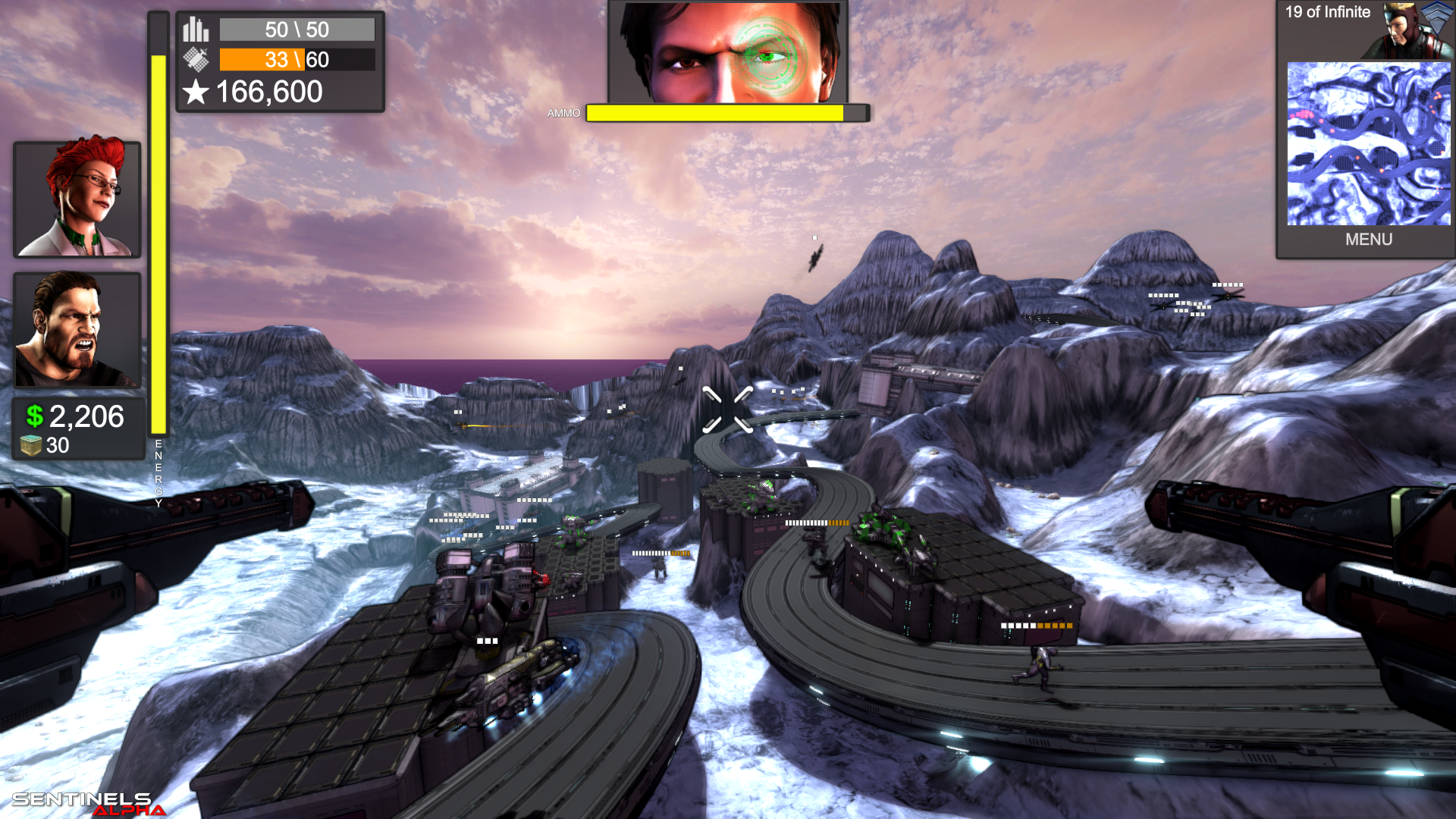 Another improvement to the loot system is the inclusion of a store. Before, you had to rely on random drops to get the mods you need. Now, you can buy the mod you've had your eye on... provided you have enough credits, of course. The store is *very* WIP (The shopkeep is currently the original incarnation of Sam :)) But it demonstrates the basics. The stock will regularly rotate, and we have a lot of ideas on what could stock there vs. in loot crates... there's a lot of opportunity here.
And as an interesting creep tidbit, the new runners also have some modifications – previously, the armored mechs were just too hard to kill. Now, if you successfully shoot their arms off, you can set them on fire and blast them off the path. It should both make them easier to deal with, and more fun as well. If you follow us on twitter, you'll find a plethora of gifs with them (I really like turning them into flaming stumps. :))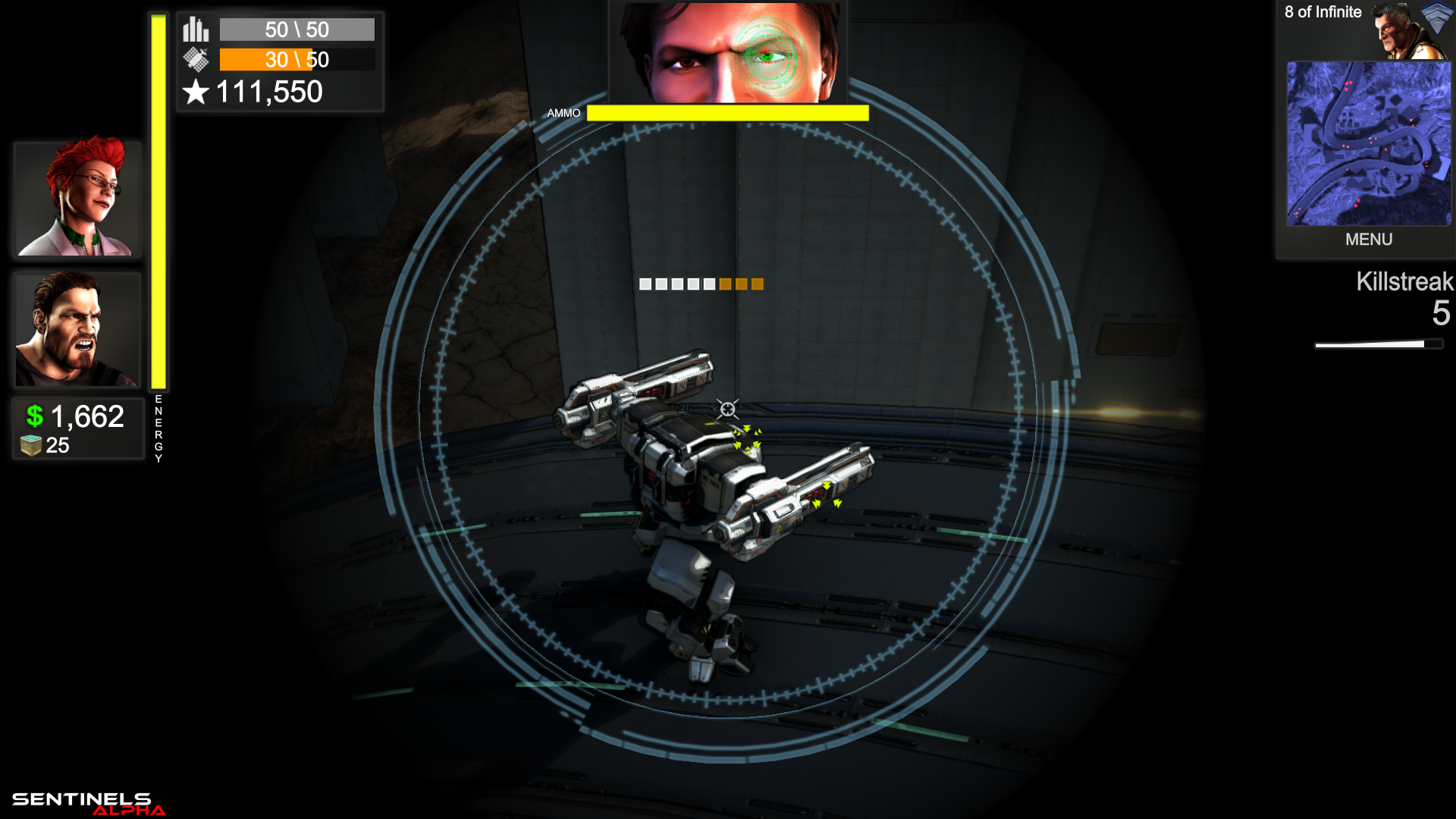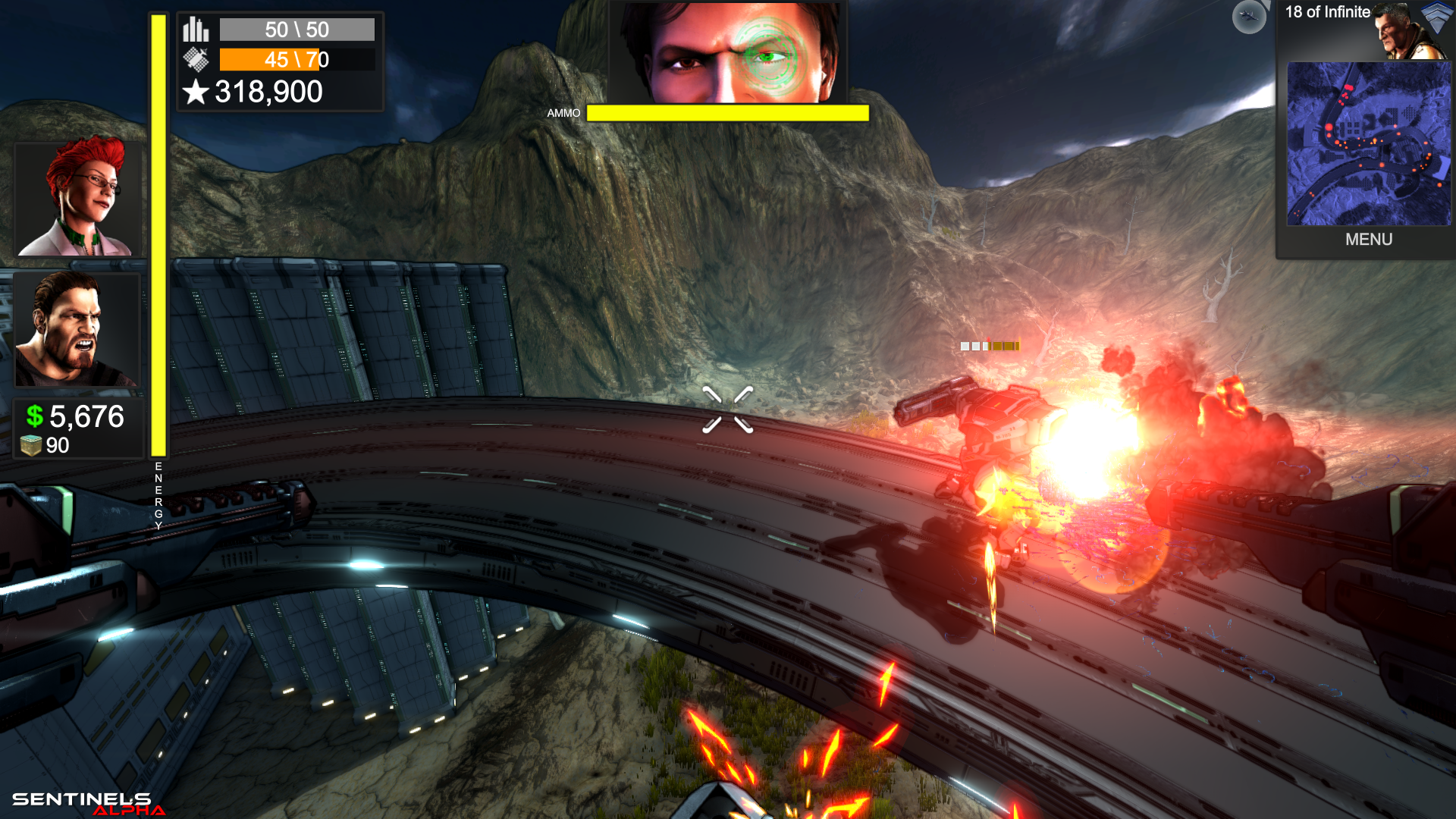 That's a fairly good overview of what we've got going on right now – a whole lot of tweaking, polishing, and refinement. Making things more satisfying and rewarding. Explaining new mechanics while keeping everything interesting. Like I mentioned before, there are only two of us working on the game at this time – so expect our updates to be on the slow and steady side. I could make plenty of corny jokes about stopping time here, but you get the idea. We'll just keep working on making things awesome, hope you enjoy the ride.
And be sure to follow us on twitter! Frequent updates, plus all the fun gifs that are too big to post here. :)