Since our last demo release, we've been working on getting a whole 2 more players into the game! In the kind of social space that we'd like to see BrambleLash played, 4 player modes always seem to be king; no one wants to miss out after all!
The first 4 player mode that we've devised is a verses, last 2 plants standing kinda deal. Players begin tethered to a partner, and have to run the opposing team through with their tether. The interesting twist is that when a tether is broken (by either an enemy bullet or one player getting hit), a player can leash up with any other untethered player. This allows a dynamic allegiance system which can result in some pretty swift and amusing betrayals. In this test, if only 2 players are alive at any given time, they are the winners.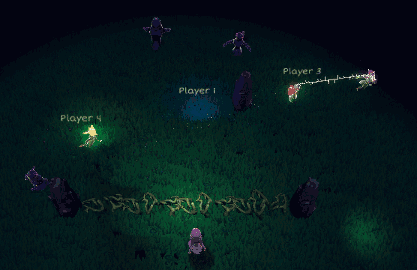 4 Player betrayal in action!
In a stroke of good timing, this first 4 player mode was ready for testing just in time for a playtesting evening that we recently demoed at here in Perth. As expected, it drew a lot more attention than our 2 player mode; everyone wants to beat their friends! Overall, people seemed to really get into the chaotic nature of the VS mode. The tether pull mechanic proved to be an invaluable tool for strategic positioning, and obstacles worked really well in funnelling players movements and causing those who didn't communicate well to become tangled up.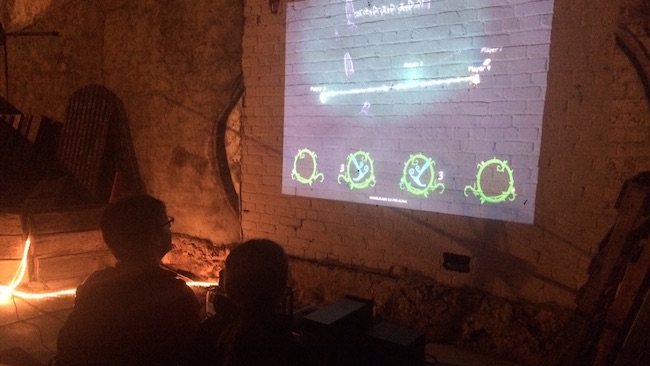 BrambleLash being run through it's paces at Playup Perth
The biggest criticism by far was that many players were confused as to what they were meant to do and why they won or lost. In general a lot more feedback from the game to the player is needed. We plan to include much more impactful notifications that a player has died, more obvious signifiers of what the win condition is, and more indication of who you are currently teamed up with and who you need to kill. The team switching mechanic was really divisive for some players; some loved it and thought it was the best part, and some found it too confusing. We really like the mechanic, but acknowledge that it needs more work in order to be satisfying and easily understood. At least we know we're trying something different! :P
We've also begun setting up support for 4 players in co-operative adventure mode. Luckily, our code for multiple players was fairly generic, and thus co-op was pretty quick and easy to get together. We've decided to keep the tether lethal to players and enemies alike, so it's more important than ever to make sure that you're communicating well, lest you "accidentally" run your friends through. Even still, 4 player co-op is currently far too easy compared to 2 player. We're currently working on creating different enemy spawning patterns to increase the challenge of 4 player, as well as possibly increasing the respawn time based on the number of players, in order to make it actually likely that all 4 players will be defeated at a given time.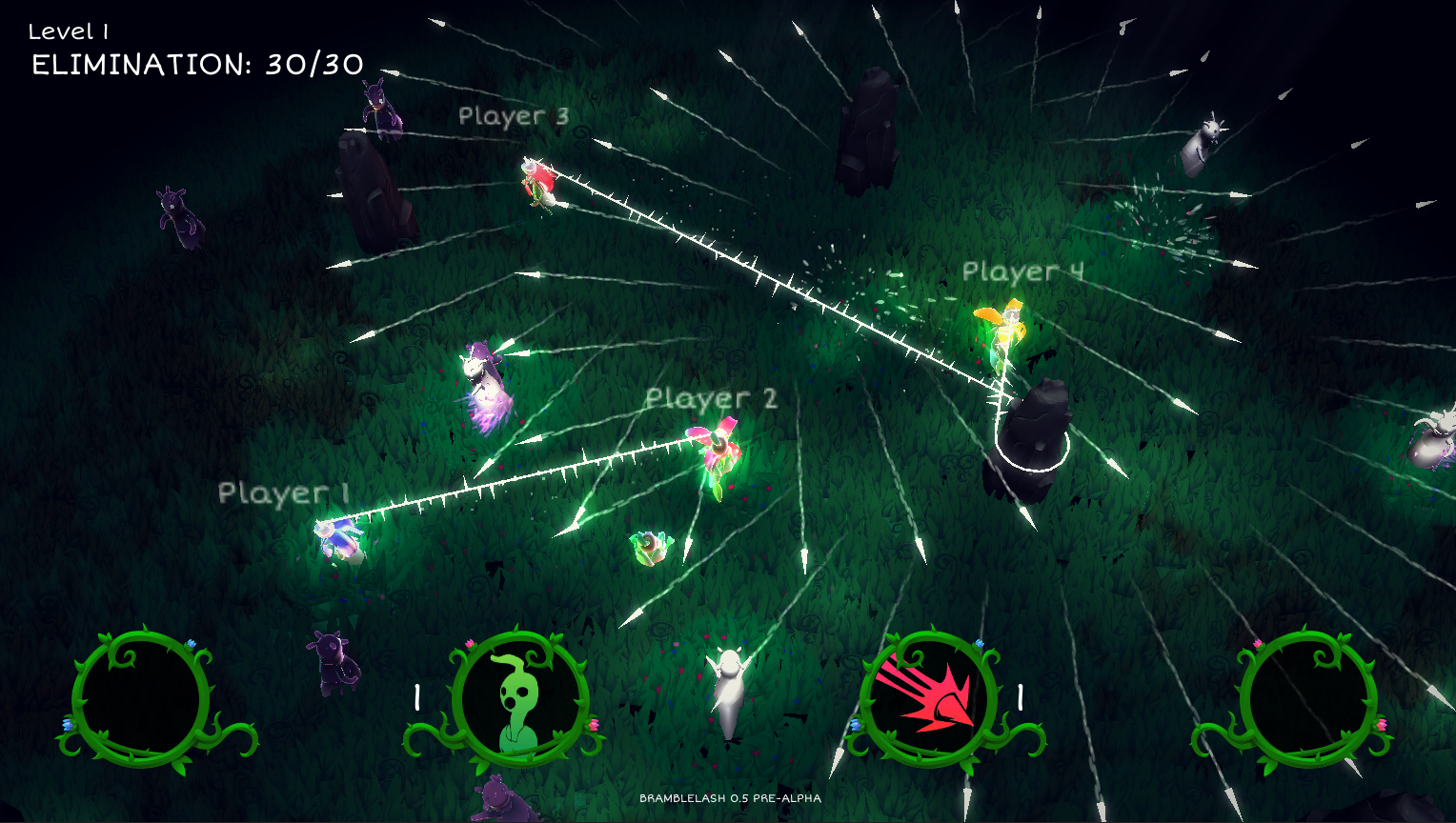 4 Player co-op Adventure mode mayhem!
As always, playtesting with uninitiated players is going to be paramount in order to balance 4 player mode out correctly. Overall though, from playtesting feedback it seems to already be shaping up to be one of the best parts of the game! Expect another demo in the near future so you and your pals can give it a spin yourselves!
-- Love, ByteSprite