Hello yet again, dearest readers. It seems it is time once more for our weekly developer blog. Now, some of you may notice that is blog isn't up on Friday like the rest. So I'd like to take a moment to inform you that our developer blog schedule has changed slightly, so we will now be updating it every Sunday, rather than every Friday so we may better discuss the work we've done. Now that that's out of the way, I should introduce myself. I'm Jack, Creative Director for Handsome Dragon Games, and I'm the dedicated writer for all these here blogs. Let's get on with it, shall we?
This week our main focus as a team has been getting all of the new traps in the game and integrated into the levels, which is progressing rather nicely. Now, I can't necessarily speak for the programming side of things, but when it comes to designing levels with these traps as well it presents a number of new challenges (as do most significant changes). The key difference now that traps have been added, is trying to find a balance between puzzles and traps.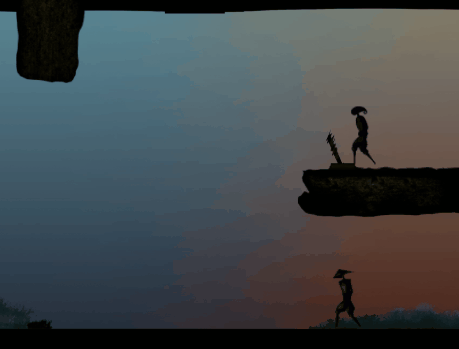 The 'Arrow Trap' in action.
Initially, when the game was in its very early stages, all of our mechanics were centred purely around puzzles. There was no death in the game whatsoever. This meant level design was much more straight forward as it was simply about designing spaces that did two things: challenge the players' ability to think, and give them opportunities to fight over the statue. These spaces could then easily be strung together to create cohesive levels. However, the addition of traps now adds more objectives to the design of these spaces.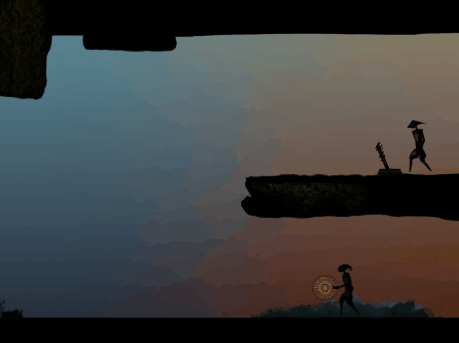 Surprise! Giant stone slab!
Naturally, these spaces must now not only challenge the players' cognitive abilities, but also give the players opportunities to kill each other, in dastardly mischievous ways. Catapult your friend into lava? Drop a slab of stone on them? Open the trapdoor they're standing on? The possibilities are, well, not endless, but quite substantial I'd say. This in turn, does help achieve the objective of creating opportunities to fight over the statue, which is a nice bonus. Still, the extra challenges remain.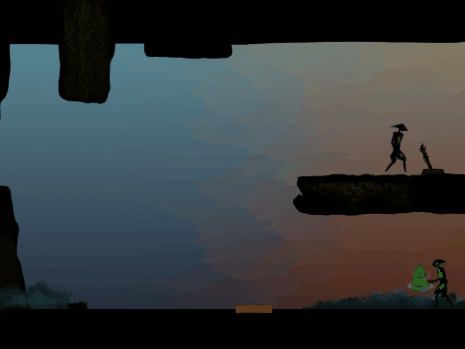 A device we have dubbed 'The Catapult Pad'. It has a whole range of uses.
So, we need to achieve different things in a given space using both the puzzle pieces and the traps, and this is where the new challenges arise. You see, both the puzzle pieces and the traps take up space. As such, we can only have so many of each in a given area. This means it's important to find a balance between the two. We don't want the game to always be nothing but a trap run, where puzzles are an occasional hindrance, but much the same we don't want the traps to be too rare either. Therein lies the main challenge, finding the balance between puzzles and traps.
Now, the time has come to stop talking about this theory and return to putting it into practice. If all goes roughly according to plan, these levels will be fully designed within a week, at which point their construction within the game shall begin. Once construction is complete, playtesting can begin and it is then that we shall see if I have managed to find a proper balance of puzzles and traps. Until then, we can only wait.
Until next time,
Jack
Our Website: handsomedragongames.com
Our Facebook Page: facebook.com/handsomedragongames
Our Twitter Page: @AHandsomeDragon