Flares

I´ve been continuing the work on the torpedosystem.
Added a countermeasure in form of "flares" . These have a percentage chance of disrupting the incoming torpedos making themself as the torpedo target.

If the flare happens to be in the torpedos path but not its target it will make the torpedo explode on collision.
With the new system you will be able to dispurse 6 flares from the ship with a reload time of 30 seconds.
As long as you have more flares in the submarines cargohold it will autoreload the flares.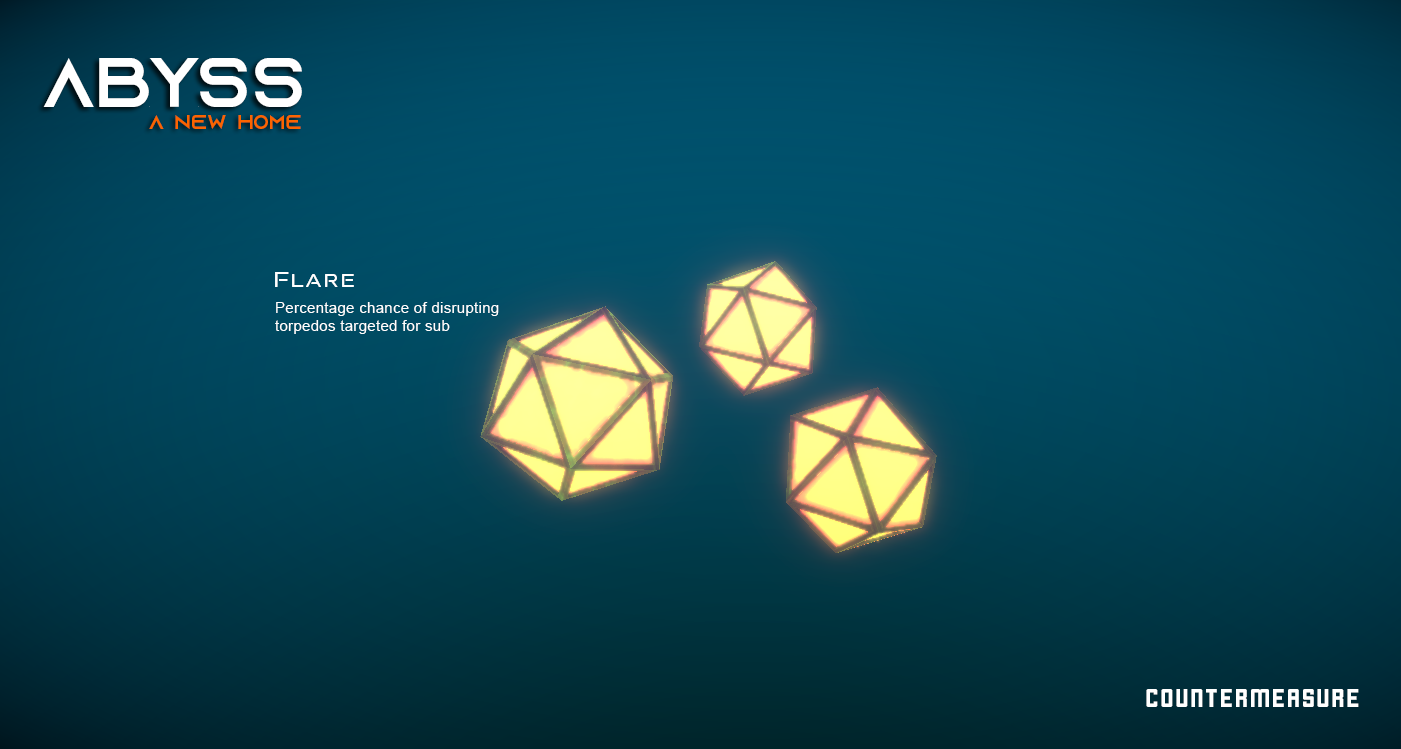 Flares (Not final design)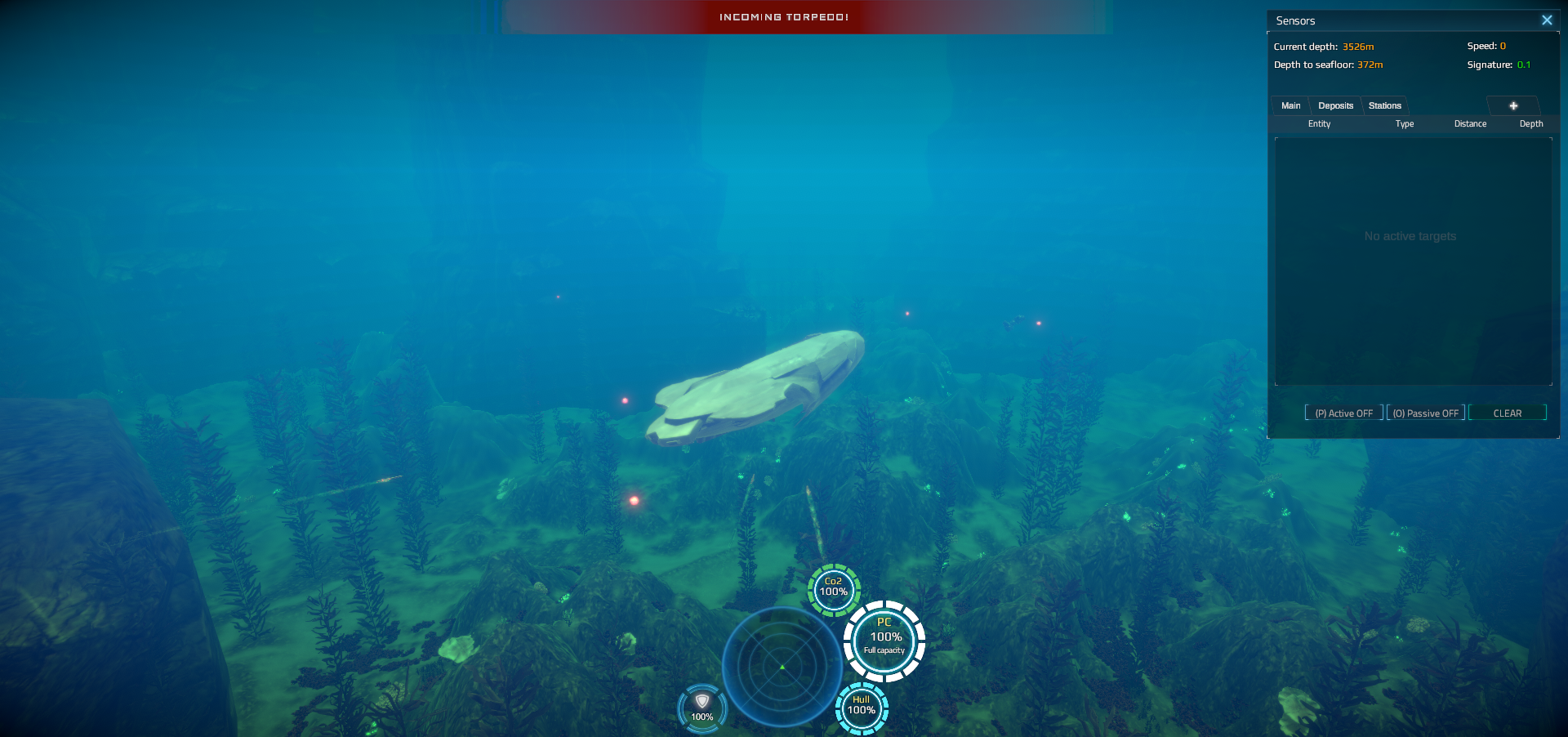 Flares dispursed!
Crew

We also started working on the crew side of the game.

You will need to have crew onboard your sub at all times. The crew will handle repairs inside the submarine such as engines, rudders, PC and so on.
The crew will use oxygen so you will need to keep track on the levels.
During repairs and combat the crew uses more oxygen then exploring.

Other then this I have also started adding more sound and started looking at performance and such.
Currently also trying to fix some bugs and started making a list of current ones and we check them off as we get them fixed.
Next devlog we will look into mining and the drones more closely!