Greetings, has been a while!

This devlog is to indicate the project has not been abandoned, and to explain the reasons behind inactivity.
Main reason has been lack of time, mostly due to studies. Therefore we have had little time to invest in development. That said, studies are not completely unrelated - our study fields give us a lot of skills that would be beneficial (software design, coding, modelling, animation). So one day, we aim to put those skills into use for Painted Blood!
And during inactivity we haven't completely forgotten about PB. In fact, we have been working on map design, and I also started modelling Yuna's sword (which would replace the original crowbar):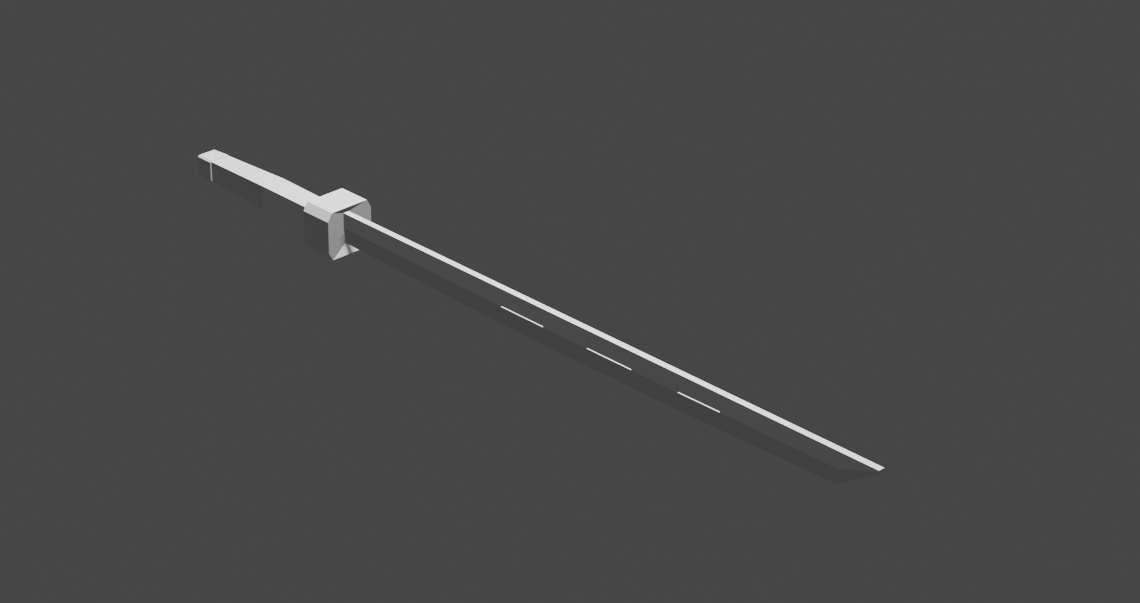 We would also like to thank everyone who has shown us support, even during inactivity, it means a lot! This definitely motivates to keep going, and we plan not to let you down.
Thank you everyone, and look forward to another devlog!