Hey
---
A little more than a month has passed since the last update. I fixed alot of bugs (although some still exist), I finished 4 stages of the prehistoric faction(the fifth one is almost done) and more.
---
I changed the ground sprites but after a few tests I came to the conclusion that these sprites don't fit as well. I'll probably change them again in the future.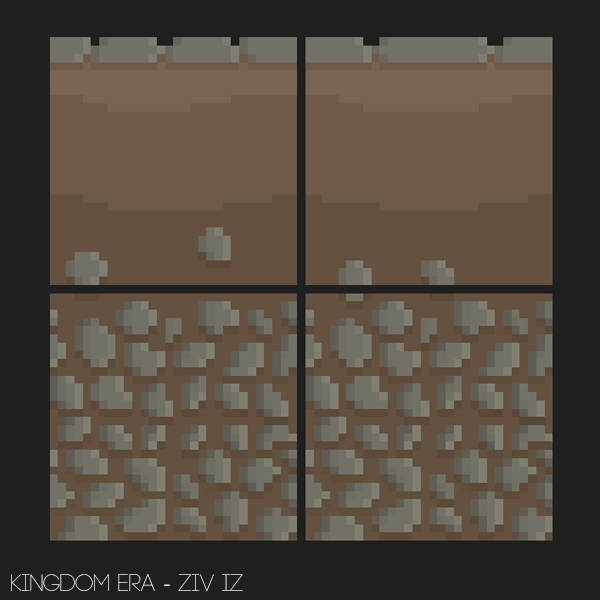 The current ground sprites
Each faction is supposed to have their own sprites of sky and ground. For example: Prehistoric will be muddy and filled with plants Ancient - Statues and stone platings medieval - Houses, Forts etc
---
I already started working on the ancient era soldiers.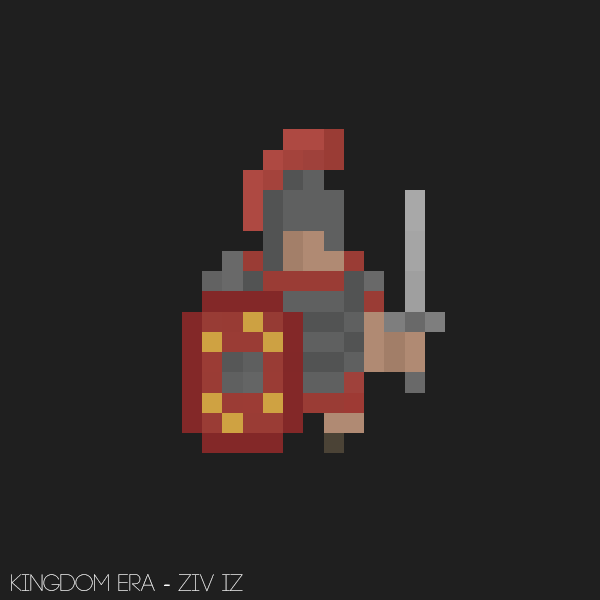 The first ancient era soldiers
I finished the first soldier "Roman legion soldier" I finished the animations and the design, all that's left is to program him.
I finished the UI, for the current version.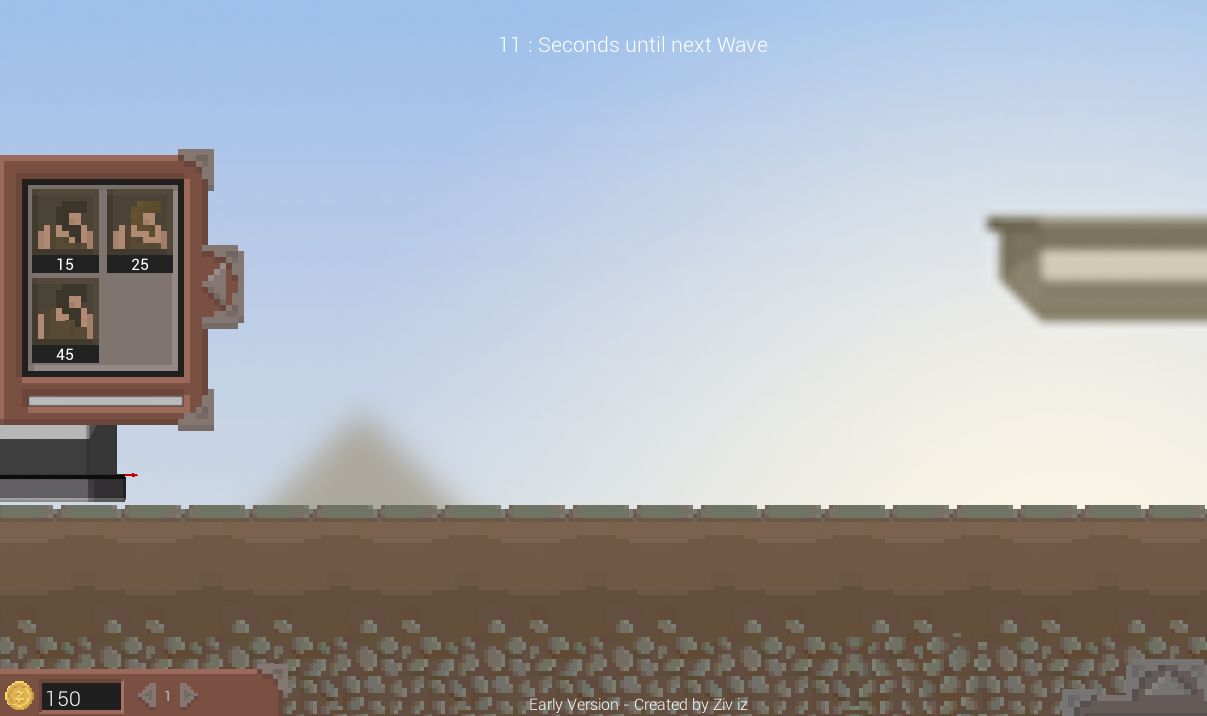 ---
I also started worked on the defences, So far i've made 2 types of defences
An archer tower, which allow the archer to stand on the tower and shoot the enemy
Stone wall, will also allow the archer to stand on the wall and shoot the enemy but way better and stronger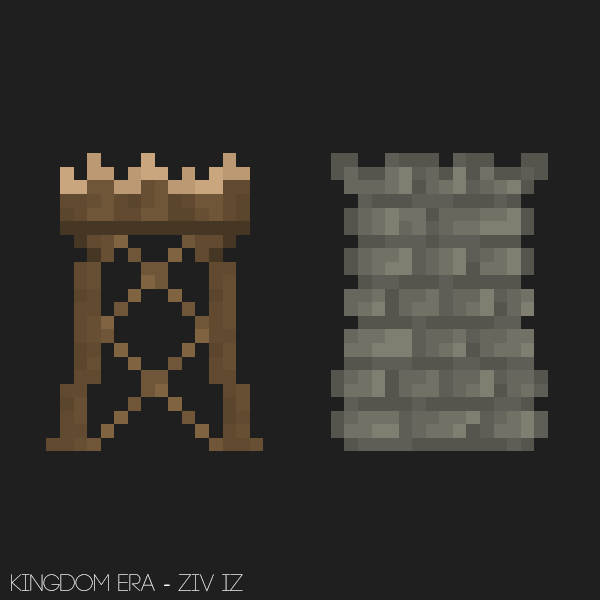 i Still didn't think about a mechanic and how to use defences but they will be useable in the later stages of the game
---
In the coming days i'm planning to upload a very early version of the game which will allow to play 5 levels of the prehistoric age using 3 soldier types.
---
Check my Twitter for more Updates