Happy almost May the 4th!
In addition to some of the player choices & tradeoffs I added at the end of last week, I got in a couple more features and started on background art this week.
Background Art
I made a quick piece and added particles for a little more atmosphere when you're walking in the jungle! (Sorry for the low quality gif. An actual image is embedded near the bottom of this article.)
Now that I downloaded Unity's latest update, I'll learn more about Shader Graph to add more to the environment (wind, etc.).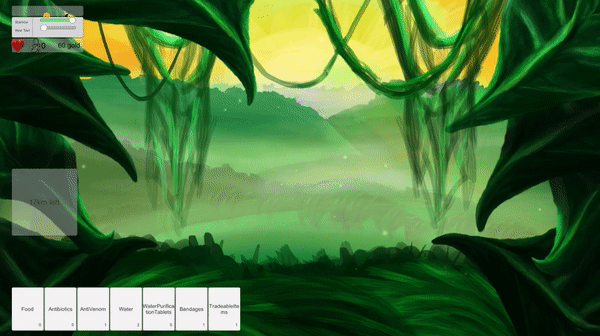 Tradeable Items
Players get these on

Detour Events

("An old artifact may be nearby. Would you like to investigate?")

Detour Events

consume player resources (food & Stamina) but may give the player something they want (an item, a photo).

Since the price of goods is higher at Small Villages, the player may use a Tradeable Item to trade for some items. (Currently, I randomize which items are tradeable at Small Villages.)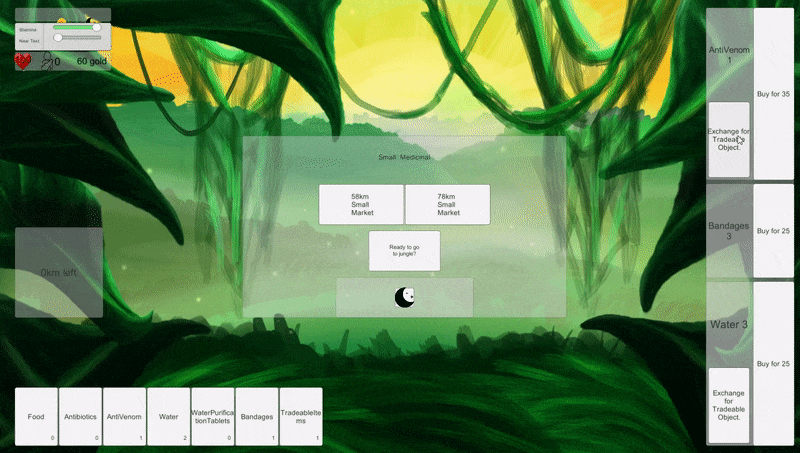 Specialized Small Villages - Medicinal/Market
Problem:

Small Villages didn't feel very good previously. (You can see this in

my latest Vlog

.) It was rare a Small Village had an item I wanted, and when it did, I usually didn't have enough money to buy it!

Solution:

My

1st step

toward fixing this was adding Tradeable Items (see above). My

2nd step

was making items at Small Villages more predictable.
In the above gif, you'll notice I'm currently at a Small Medicinal Village, which is more likely to have medicine-themed items (anti-venom, bandages), but there is also a chance an item of the other village type may appear (hence, the water).
The upcoming 2 villages are both Small Market Villages, so each are more likely to have Food, Water, etc.
I still have Large Villages, which carry all types of items, for less money and at greater quantities. However, Large Villages do not accept Tradeable Items.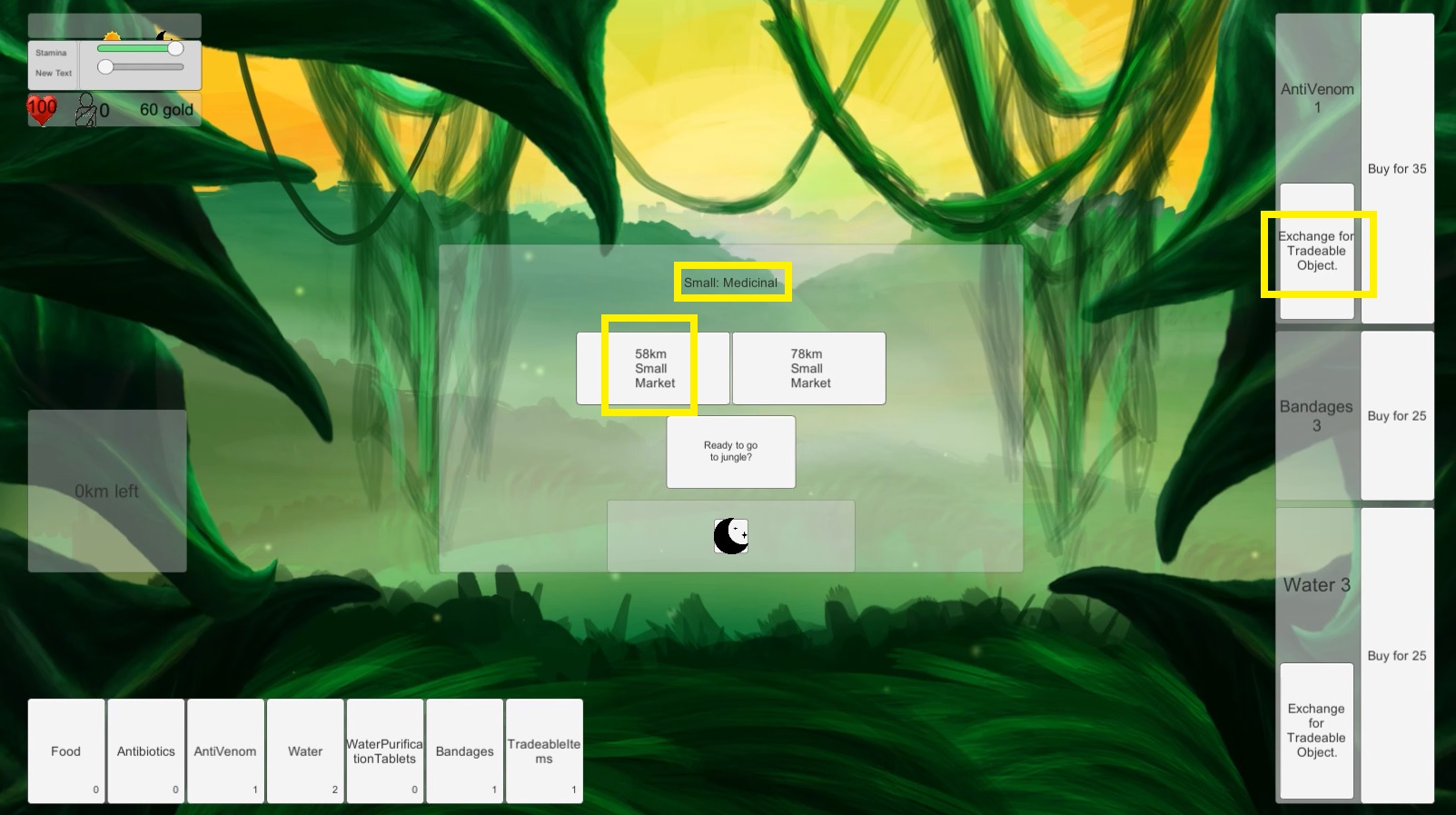 Any other ideas for making Small & Large Villages different from one another?
I was thinking that in the future:
Players can barter with villagers at Small Villages for information - A player will have a greater chance of getting a photo on a Detour Event nearby but lose 1 Supplies in exchange for the information.
Never miss an update!
Twitter
Facebook
Subscribe to Golden Moose Collective's (infrequent!) newsletter.

Golden Moose Collective's other member is making a taco shooter game - El Taco Diablo! Check it out! (Twitter: @TacoDiabloGame)