Prototype Progress
Since this is a prototype we have started developing the mechanics using only simple shapes, so we can focus on the actual gameplay first, and then, when everything is ready, we start to implement all the artwork and animations!
This is the first picture we have, showing the player in the future level, with an interactable, to grow the wine.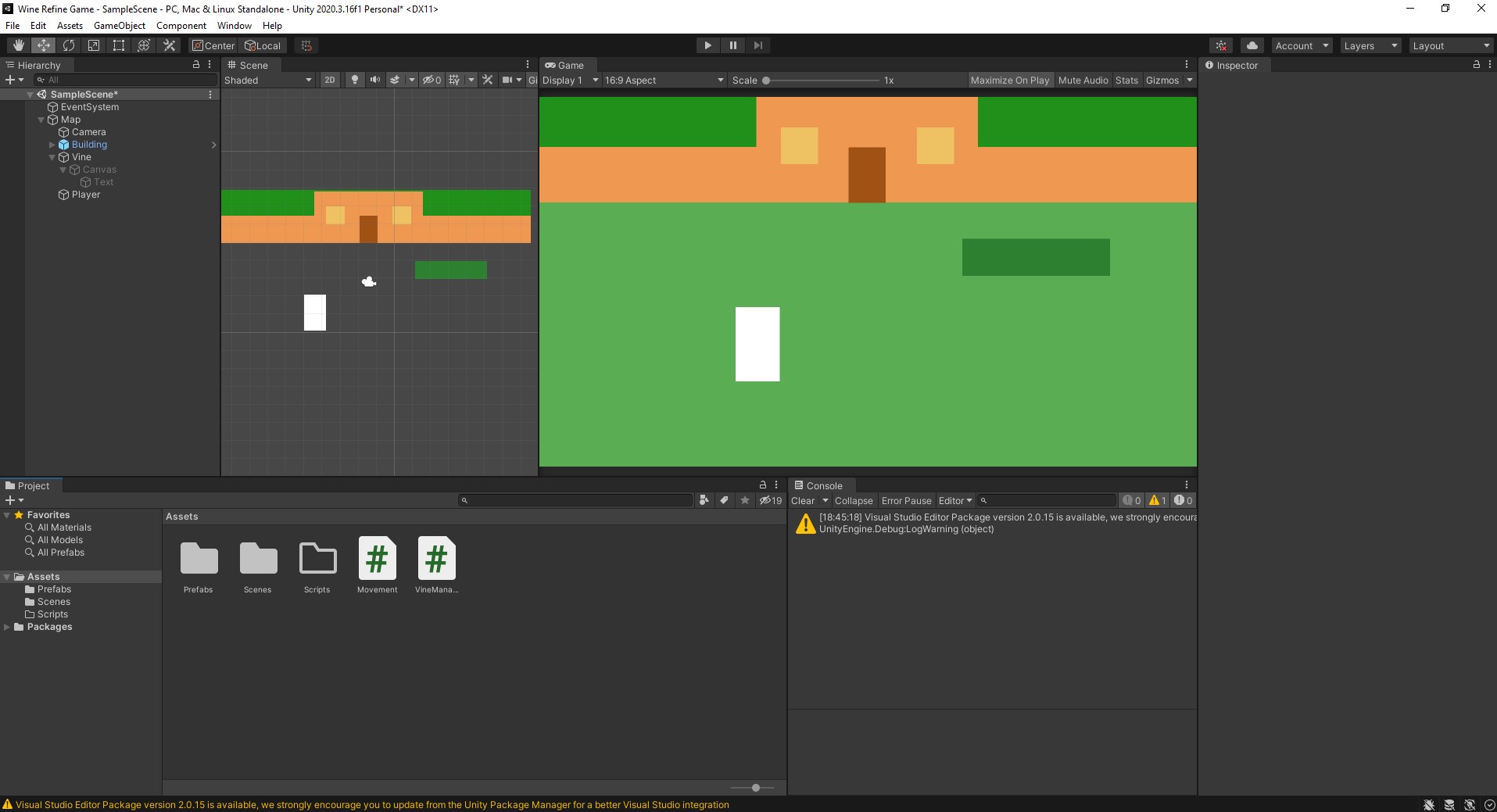 If the player approaches the vine, it has the option to set up the vine by pressing X, so it can start growing.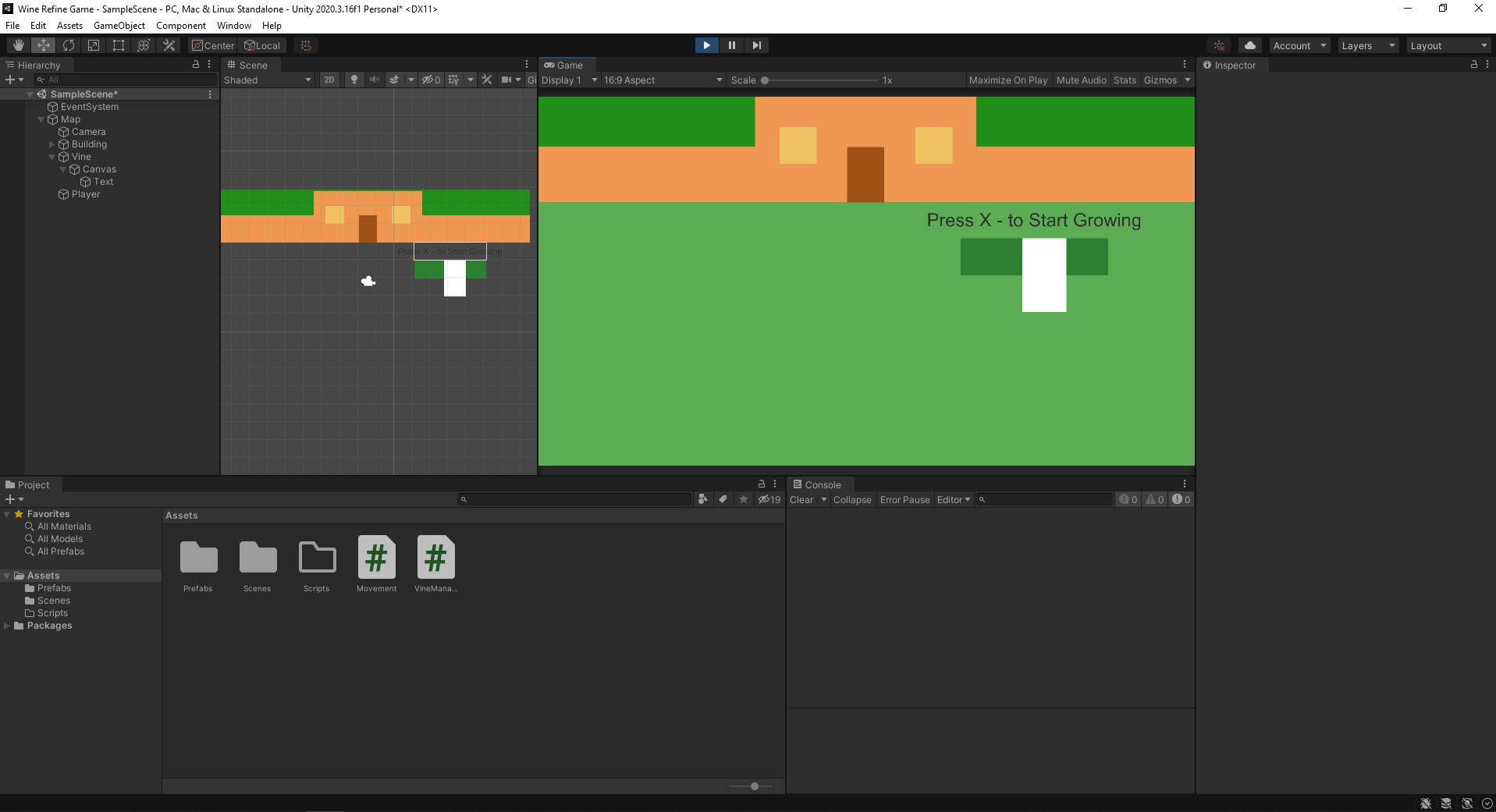 The next stage, you will trim the plant (placeholder for the time being)!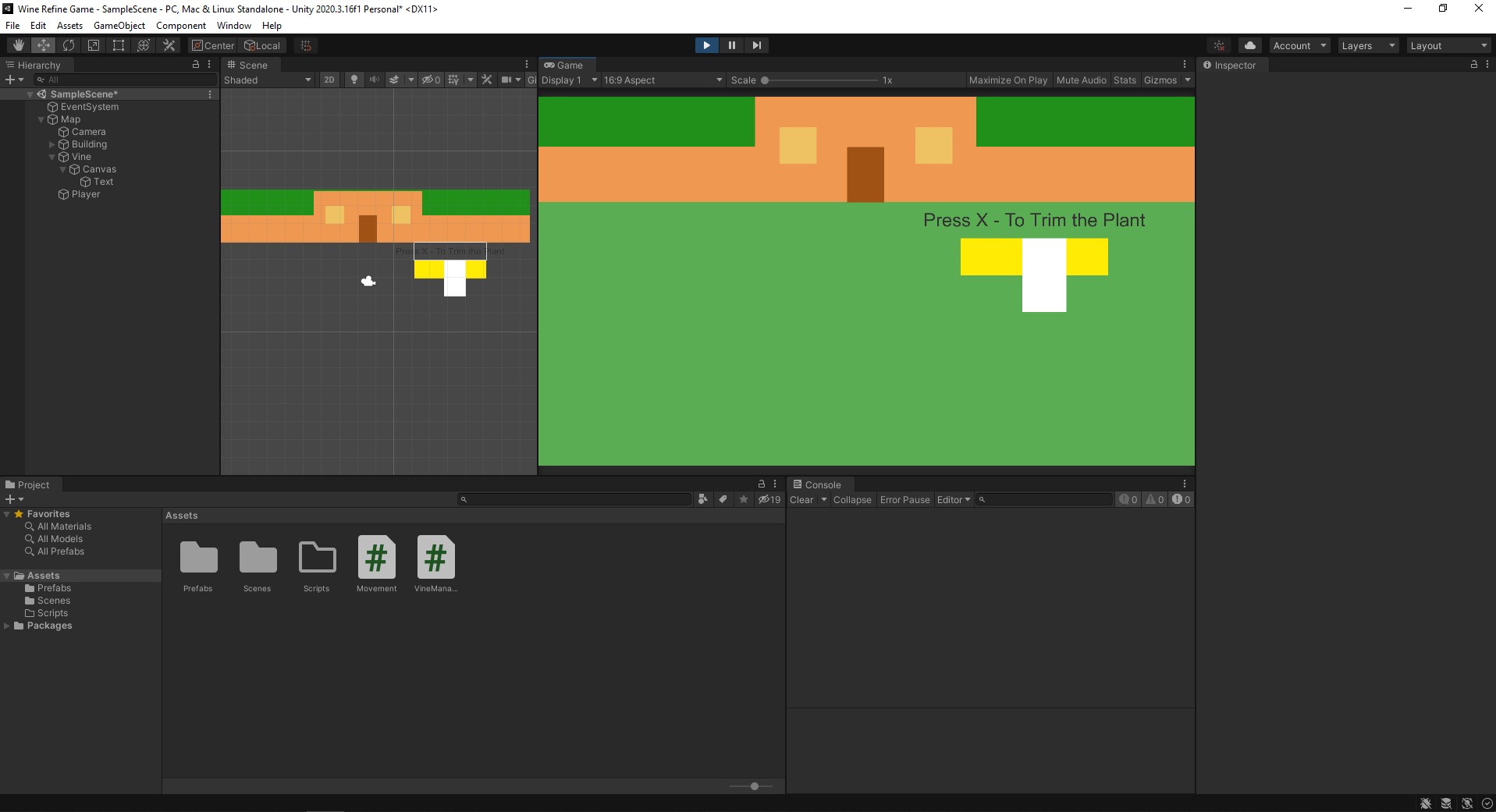 In this stage, the player must water the plant, and wait for it to grow!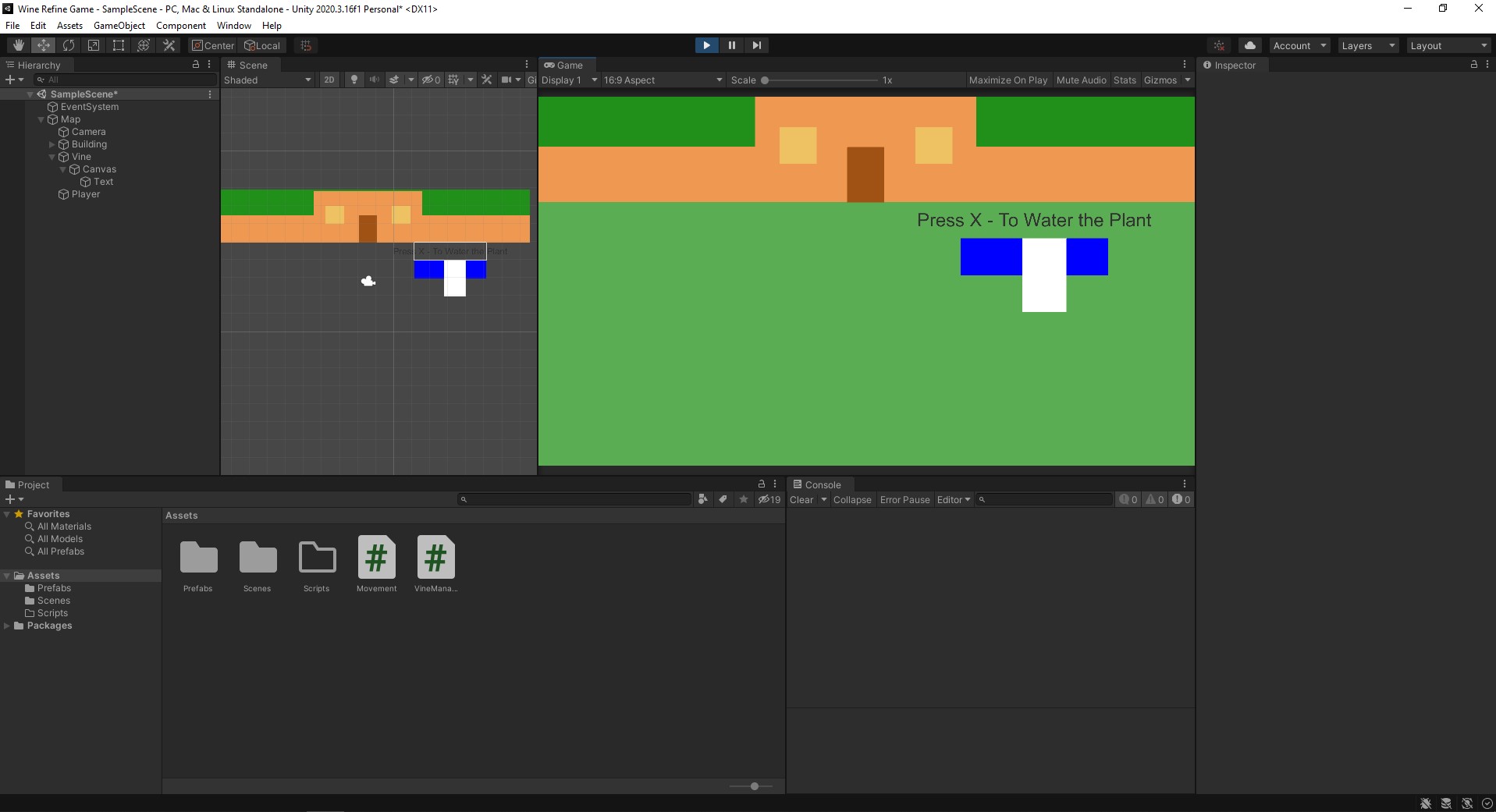 And finally, the last stage of the vine, is to harvest the grapes, after which, the vine will go back to the trimming stage, and the player will receive the grapes that they harvested!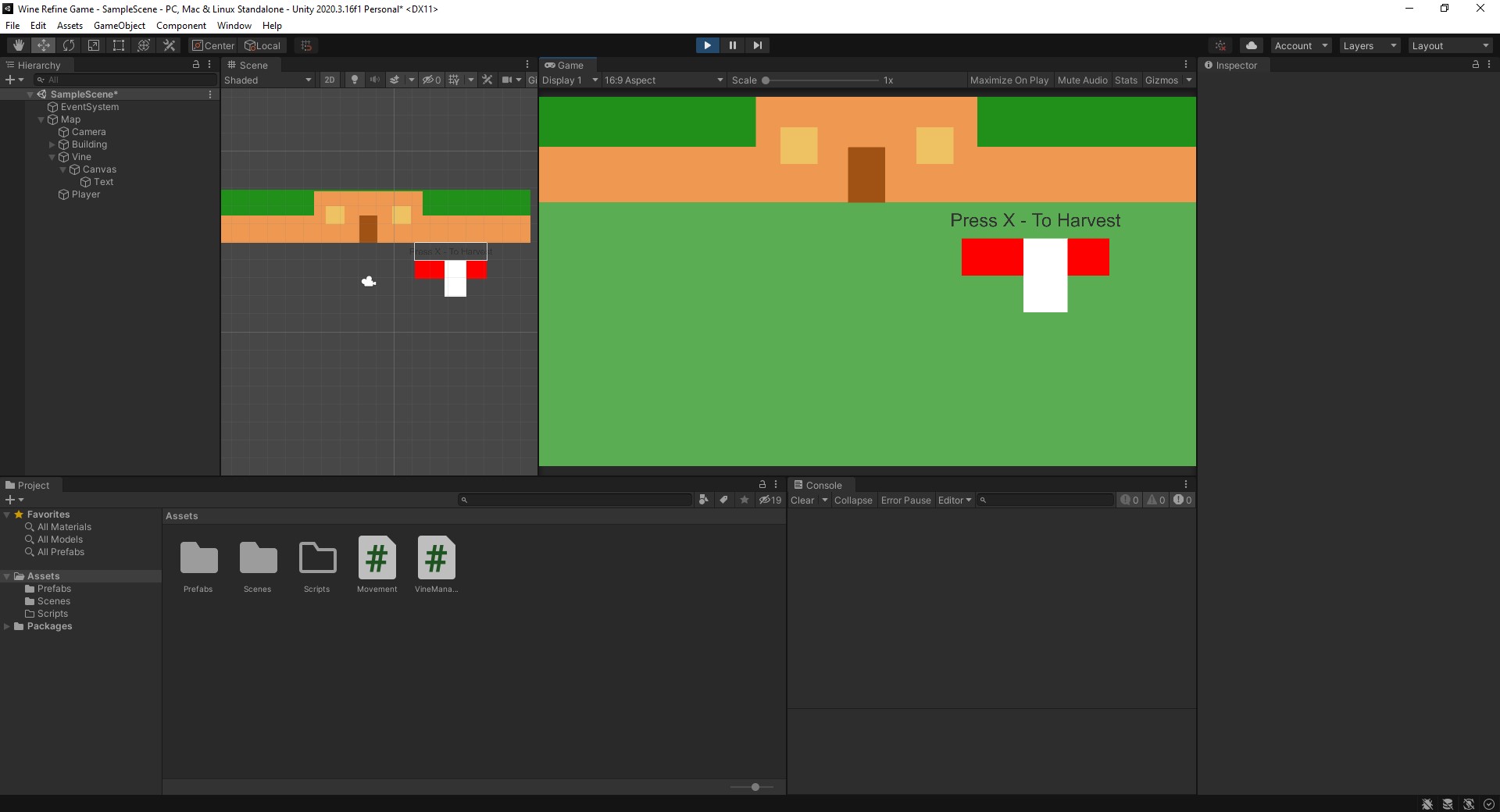 Conclusion
Thank you for reading!

I hope you found the progress we made for our game interesting, we are looking forward to continue to share the development of our project
Thank you for your time!
Bino Studios