So, we've reached that time yet once more, the time for the Dyadic Devlog. Although, to be honest, it's really more of a Dragon Devlog these days, since I talk about everything we've been doing, not just Dyadic. So hey, I think I'll call it that from now on. But regardless of what we call this, I always have and (presumably) always will be Jack, (for now) Creative Director of Handsome Dragon Games. And I'm here to tell you what's what when it comes to HDG's recent activities.
Now, as many of you probably know, last weekend the team and I participated in the Brisbane 48hr Game Making Competition. We gave it our all and managed to make a game we're all proud of (which I'll talk more on later), and of course, we barely slept. So whilst there was time enough on Sunday to write a devlog, by that point we were all literally figuratively dead. Thus, I shall instead be covering two weeks' worth of content in a single devlog, which will probably be longer than normal, but not too long. Anyway, enough preamble, let's look at what's been going on.
Firstly, let's talk game jam. As I just mentioned, we recently made a game – start to finish – in a mere 48 hours. We titled the game "Emakimono", a Japanese word for 'painted scroll'. A name we chose since we drew a lot of inspiration from traditional Japanese artworks, and also had the entire game set within a painted scroll itself. Now, the game itself is an infinite auto-scroller that has players take control of a swallow which they then tilt up and down to fly over and under the various obstacles. Hitting these obstacles slows the player down and pushes them closer to the end of the scroll currently rolling itself up behind them, and closer to their demise. Care to give it a try? You can get it here.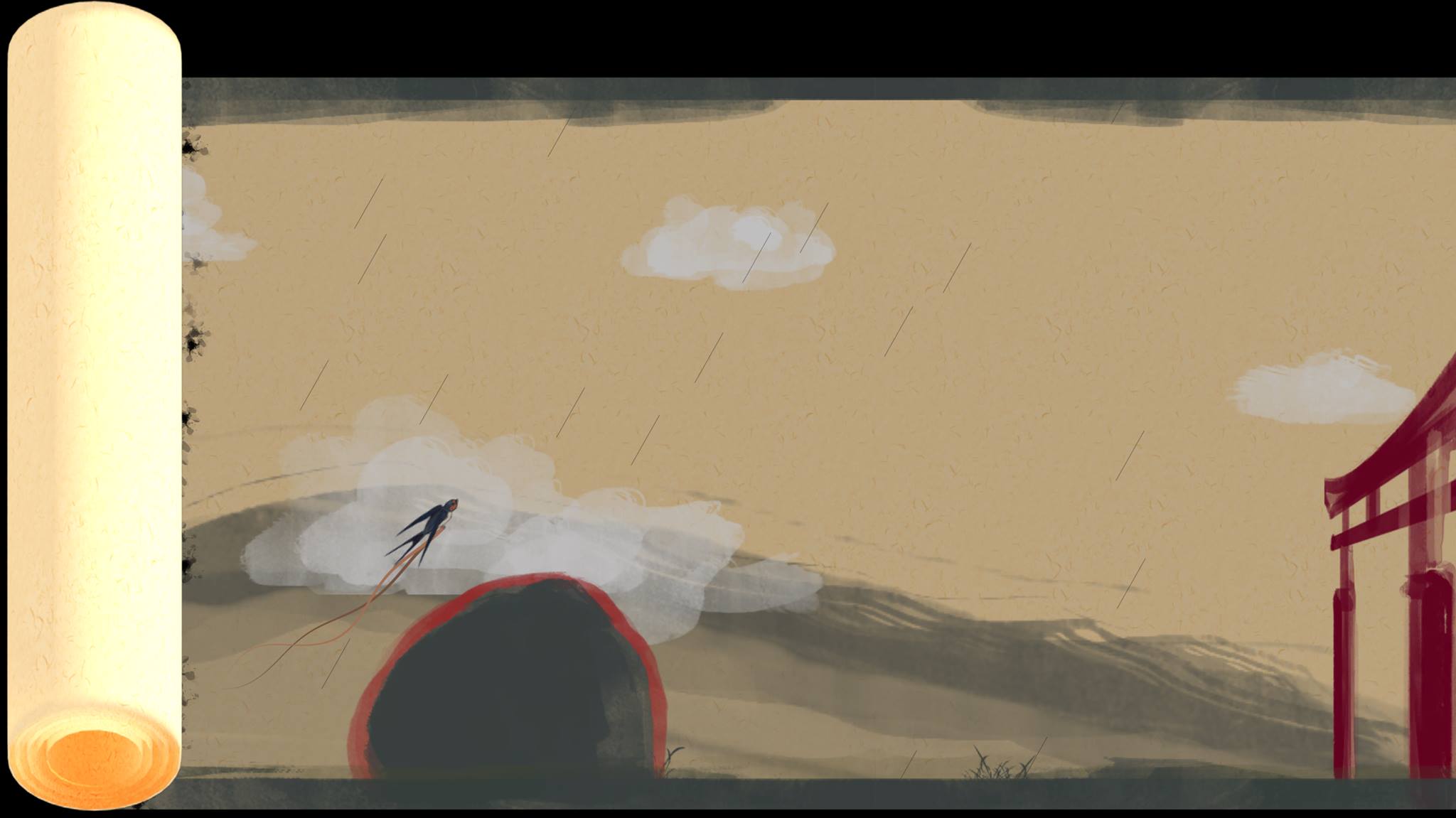 A swallow desperately attempting to escape the collapse of its world...
Somehow, within the 48 hours we actually managed to create a complete experience – music, art, mechanics – the lot. And as I've already said, we're immensely happy with the way it all turned out. As such, we've decided that we're going to later touch up the last few things we missed and release the game for mobile. Since it is rather small and has only two controls, it should play quite nicely on mobile. I just hope that you can still see everything well enough on such a small screen… When exactly we intend to release it is still up in air though. We may tweak it alongside Dyadic, or leave it until after Dyadic entirely. We'll see, I suppose. If you want to read our audio man, Sam McLean's view of the 48 hours, you can read his blog here
Now then, Dyadic stuff. We're back into general production again, so there's not too much exciting to talk about. I'm back to designing levels, and the programmers are assisting with putting them into the game, since there's not too much left to do on the programming front (although Corey has been reworking the game's audio system – it's still a work in progress however). We've now got majority of the Zone 1 levels constructed. We still need to handle all of the decorating for those levels though, so there's still a fair way to go there.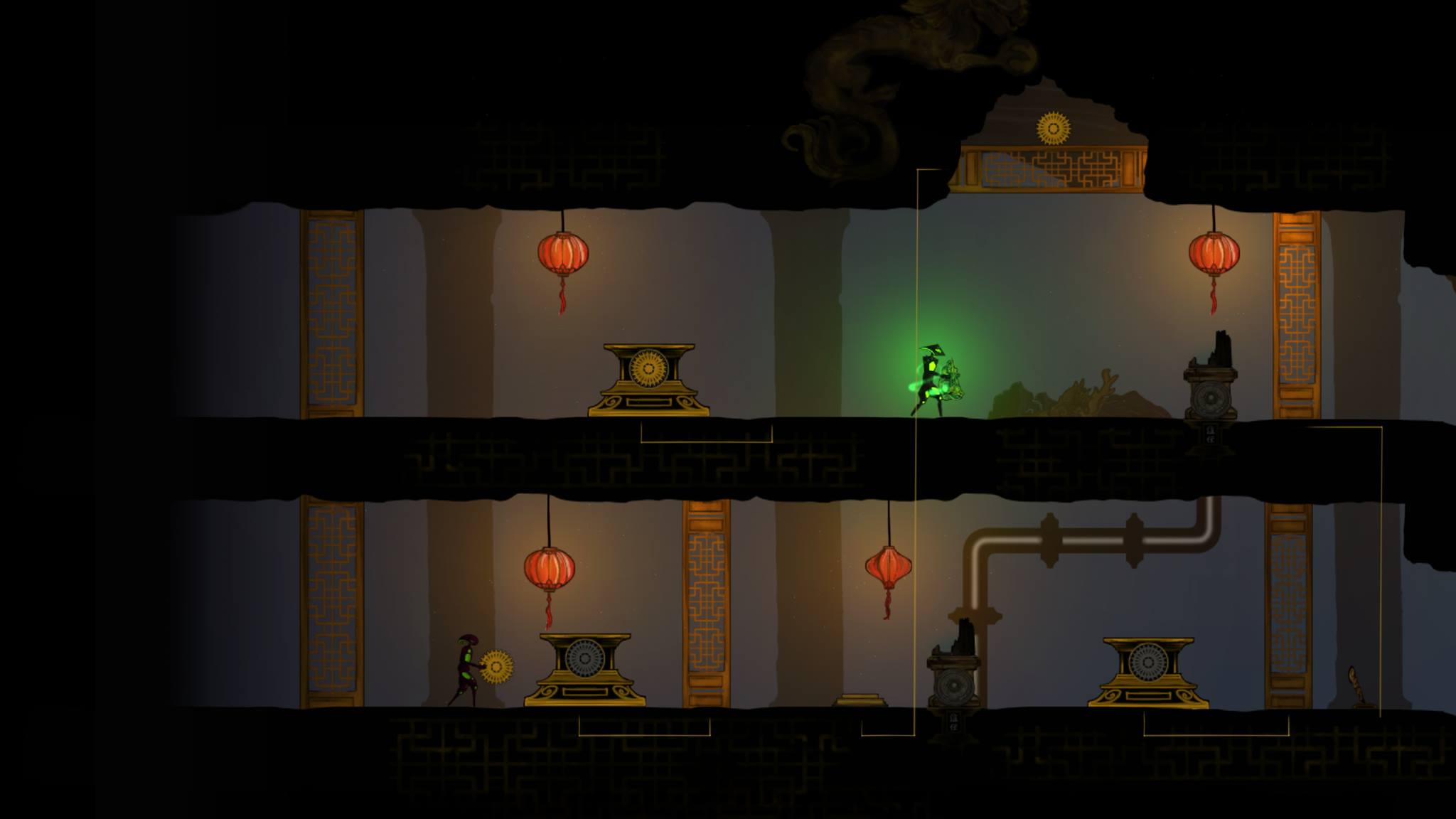 The beginning of a Zone 1 level, one of the few decorated place in Zone 1 so far.
Beyond all that, we've also got more art coming in. In fact, very recently Angelica (our artist, for the forgetful amongst you) pointed out that we haven't actually updated the look of our two protagonists, Huang and Lu, since the initial six week project. As such, she's given them a make-over, and I must say it look exceptional. These aren't the final designs, and there may still be some alterations to come, but they're already looking better than ever.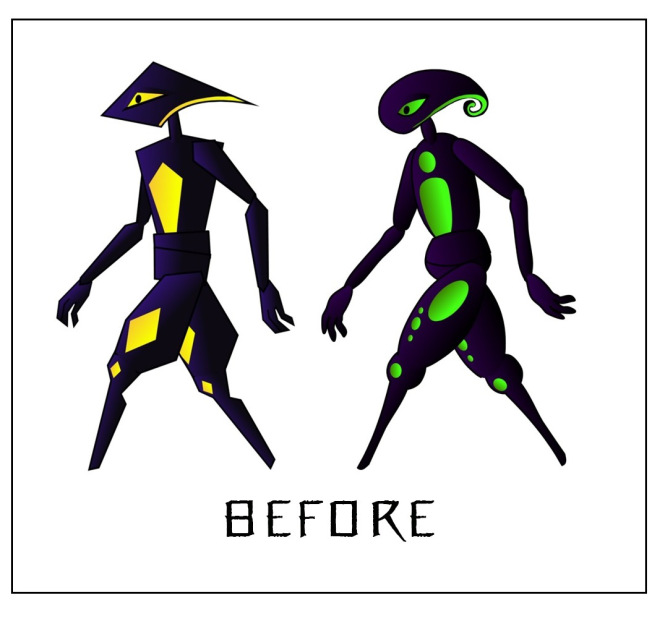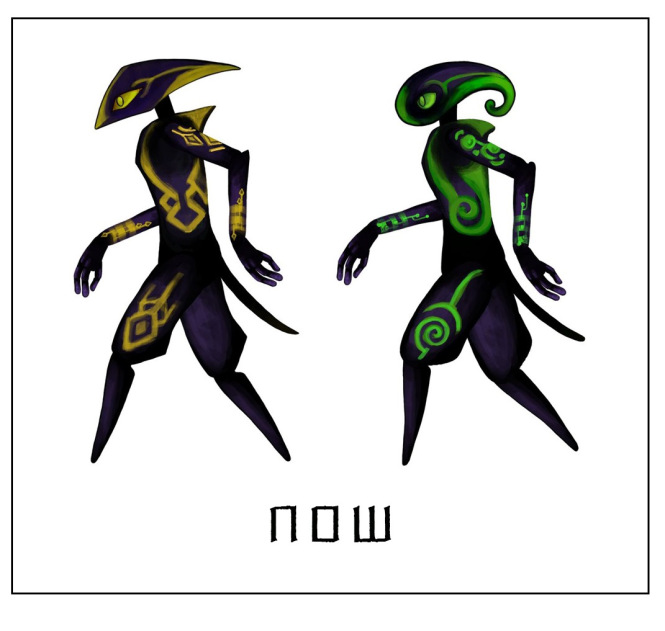 Huang and Lu are looking damn fine now.
Alright, it's probably about time I stop rambling on and on about things. Particularly since that covers all the notable events in Handsome Dragon Games' recent history. Next week we'll have more levels to show off, more art, and more updates in general. I'm looking forward to finding out what they are as much as you!
Until next time,
Jack
For more Information on Dyadic or Handsome Dragon Games:
- Our Website: handsomedragongames.com
- Our Steam Greenlight Page: steamcommunity.com/sharedfiles/filedetails/?id=491366195
- Our Facebook Page: facebook.com/handsomedragongames
- Our Twitter Page: @AHandsomeDragon