Trailer & Greenlight
Finally the game is at a point where I am happy to showcase a trailer! We've launched into Steam Greenlight at the same time so if you like what you're seeing, please vote for HEXTERMINATE!
The phase barrier
This module is unique to the player's ship - the phase barrier provides a small directional shield which *cannot be broken*. This shield is always turned towards where the player is aiming, allowing the player's ship to take minimal damage from one-on-one skirmishes. However, with this being HEXTERMINATE, one-on-one skirmishes aren't that common!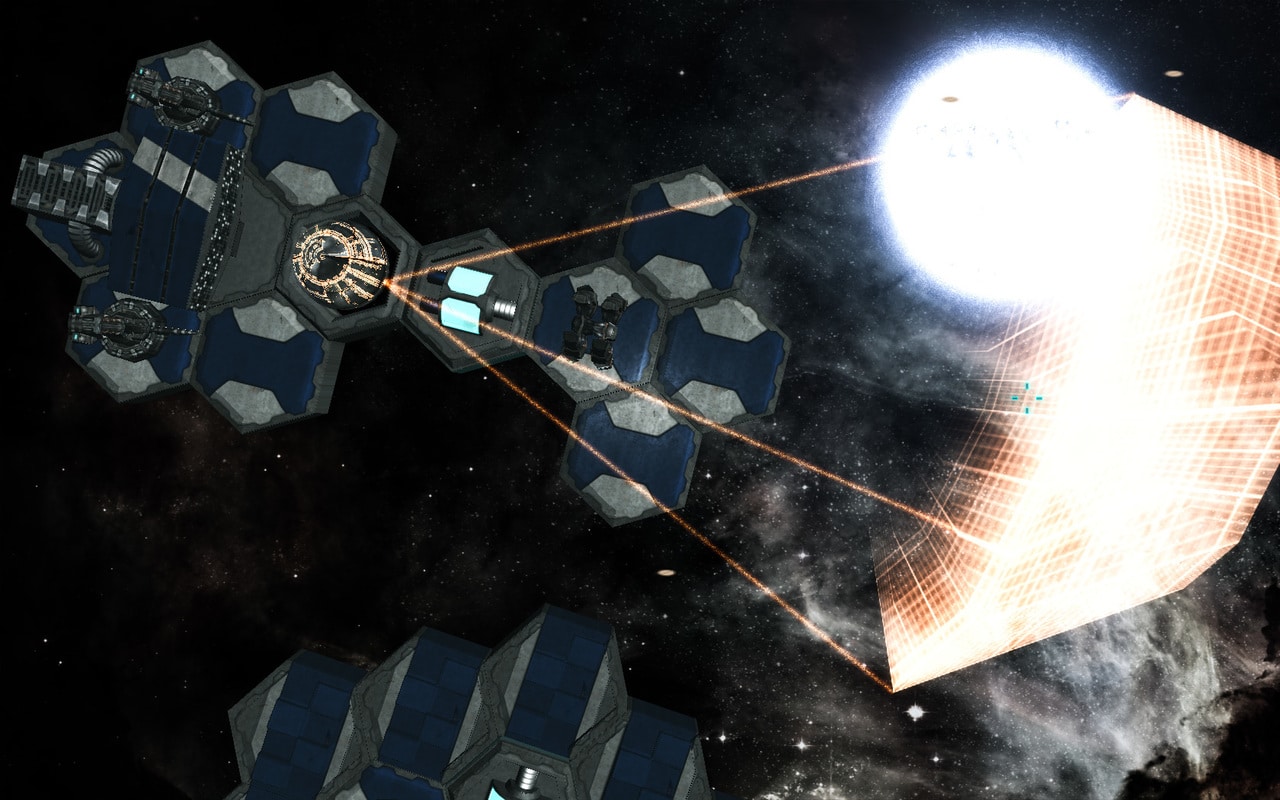 The phase barrier is the player's strength multiplier, allowing the player to face considerably stronger forces and still come out on top. Like the rest of the ship, it does need power to operate, so if you find yourself not being able to block everything, do keep the enemy projectiles well away from your reactors!
Layering mechanics
As the player progresses through the game, new mechanics are added that make the fights more elaborate. While fighting the Iriani, the player will eventually encounter ships with Particle Accelerators fitted. This new module has a very long cooldown as well as being slow to power up and fire but the blast *needs* to be intercepted by the player's phase barrier, as otherwise it will cut the player's ship in half.

This makes those fights pretty elaborate, as well as rewarding good positioning - if the player is flanked and two ships with particle accelerators open fire at the same time, it will be very painful indeed.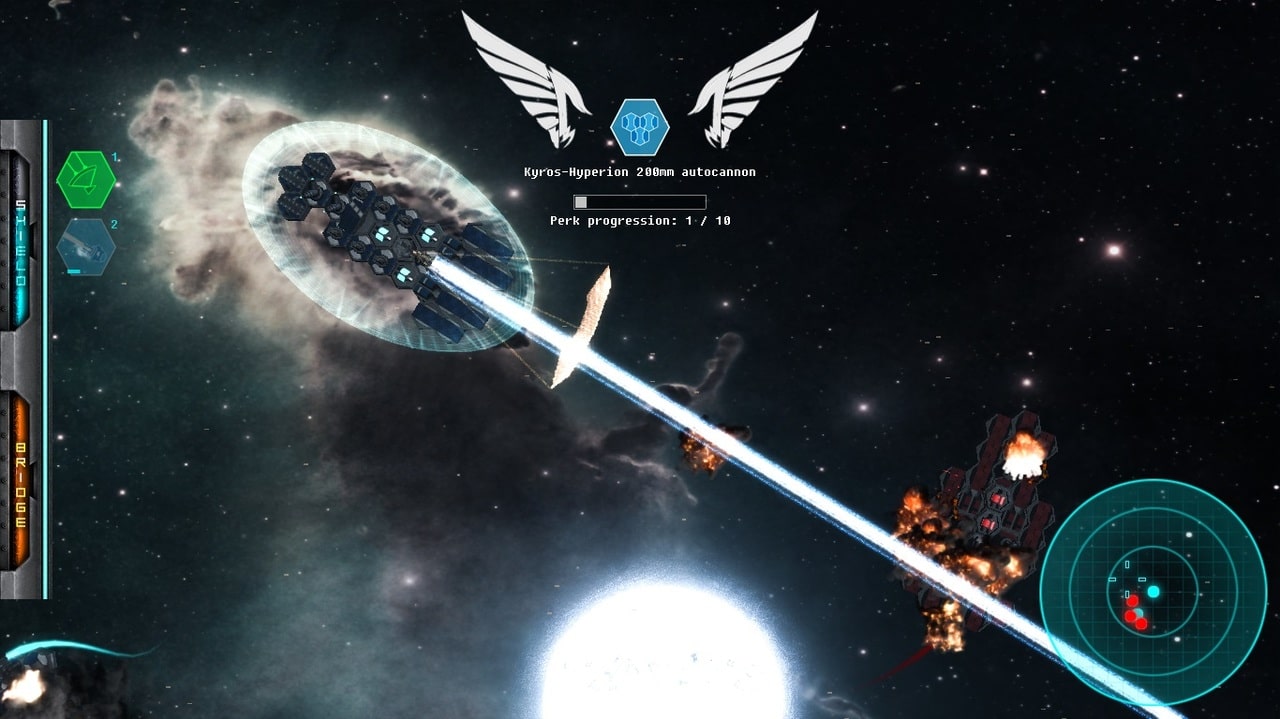 Although you will find Particle Accelerators being used by your enemies, there's nothing to stop the player from finding one - they're quite rare but they're part of the loot tables as virtually every other module in the game: if you can find it in an enemy ship, you can almost certainly get one by exploding other ships.
Next steps
With the game in the Greenlight process, the focus turns back to development for me to get a solid version delivered once we're through. Since the timeline for "getting through the Greenlight process" is hazy at best, my focus is to finish the bits that remain of the campaign and try and make it as bug free as possible.
Thank you for reading!
Pedro